See Michael Phelps Depicted in Arizona Corn Maze With Gold Medals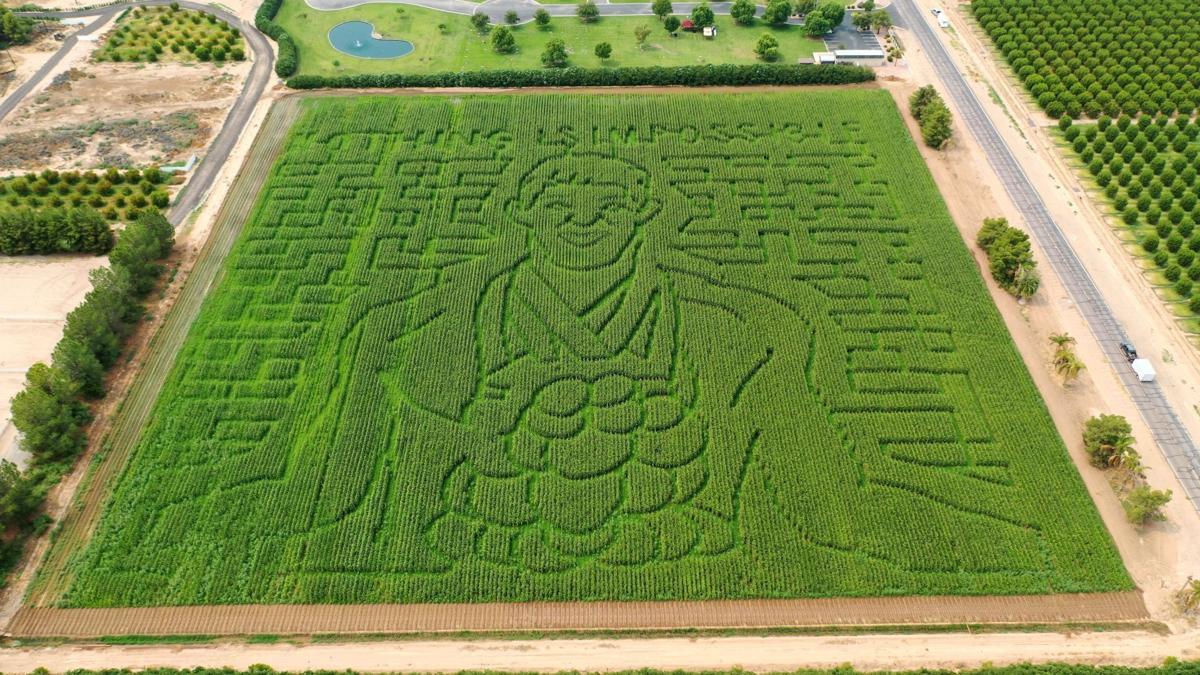 ---
by DAN D'ADDONA — SWIMMING WORLD MANAGING EDITOR
05 October 2020, 10:47am
The Schnepf Farms in Arizona are known for their corn maze. This year, it has a different look: Michael Phelps.
The maze has been designed to look like Phelps with his gold medals around his neck, and above it, from the air, it says "Nothing is Impossible."
The maze is 10 acres and known for being so large people have a difficult time, finding their way through, according to the Casa Grande Dispatch. Of course, like the maze says, "Nothing is Impossible."
The pathways total three miles, and now, unlike a typical maze that is mostly right angles, the Michael Phelps theme adds even more twists and turns.
"When my kids were younger, I'd often send them in to rescue people who were lost inside," Carrie Schnepf, who along with her husband Mark runs the 80-year-old farm, told the Dispatch.
The family decides the theme early in the spring before the field is planted. This year, they decided on Michael Phelps, the most decorated Olympic athlete of all time, who has trained in Arizona with coach Bob Bowman.
Phelps has claimed 23 Olympic gold medals, 28 medals overall and inspired many out of the pool through his outspoken battles with mental health.
According to the report, Schnepf Farms corn mazes in the past have depicted various celebrities ranging from Ellen DeGeneres as part of an anti-bullying message, Arizona Cardinals wide receiver Larry Fitzgerald, Muhammad Ali, former Phoenix Suns MVP Steve Nash and Larry King.
This year's smaller maze will be the American flag.
The farm's annual Pumpkin and Chili Festival is a big attraction in October and November, but because of COVID-19 protocols will be a little different.