The International Swimming Hall of Fame
Board of Directors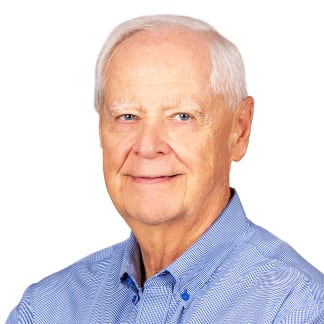 Bill Kent
Chairman of the Board
Dr. Bill Kent has been a leader in the professional swimming pool industry since the 1970's. Bill holds a degree in Physics, an M.B.A., and a 2015 Doctorate in Global Business. During the past decades, Bill has served as National President of Pool & Hot Tub Alliance (1996), as well as President of Florida Swimming Pool Association (1975-78), the National Swimming Pool Foundation (2003-6), and is currently Chairman of the Board of the International Swimming Hall of Fame (2017-2023). Bill's company, Team Horner Group, evolved from just three to around 600 employees over the past decades; company activities include manufacturing, wholesale distribution, importing, and global exporting. In 2016, the company was converted to an employee-owned business (ESOP). Team Horner was the 2016 winner of the national "Psychologically Healthy Workplace" award given by the American Psychological Association. Bill's favorite saying is "The BEST is yet to come".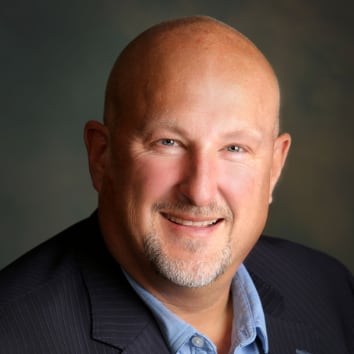 Steve Hasty
Vice Chairman
President/Owner of Hasty Awards, a national awards company focusing on Olympic sports including swimming, gymnastics, wrestling and track, for over 30 years. Swimming background includes age group swimmer for 11 years, age group coach for five years, multiple stints on team boards. In the private world I have enjoyed serving on multiple boards including Ottawa University Board of Trustees since 2012, Parks and Recreation Board, and boards within the Awards and Recognition Association. In addition to owning Hasty Awards I am majority owner of Smarter Paw, a pet industry company specializing in products for cats including toys, treats and catnip. I am an avid developer within northeast Kansas, specializing in subdivisions. It is an honor to be on the ISHOF board and being a part of taking this organization to the next level.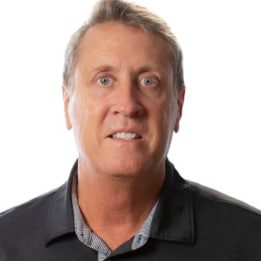 Mike Dooley
Secretary
Mike Dooley comes to ISHOF as a seasoned veteran of the professional swimming pool industry. Mike serves as the President of Team Horner Group, a vertically integrated manufacturer, wholesale distributor, importer, and exporter of swimming pool supplies. Headquartered in Ft. Lauderdale, Team Horner Group has 20 distribution locations with 2 manufacturing plants in France, and conducts business in over 90 different countries around the world. Mike serves on the Board of Directors for the Florida Swimming Pool Association and The Fellowship of Christian Athletes at The University of Miami. Mike graduated from the University of Miami majoring in Finance in 1986 and served as a Captain on Active Duty with the U.S. Army as a Paratrooper and Blackhawk Helicopter Pilot leaving active duty in July of 1991. Mike played Water Polo at Stranahan High School in Fort Lauderdale and has a passion for the mission of making Every Child A Swimmer.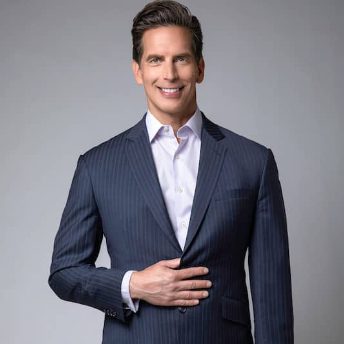 Matt McKean
Treasurer
Matt is an accomplished Financial Advisor for Ultra High Net Worth clients with a specialization in wealth transfer, trust and estate tax and philanthropic strategies for both donors and nonprofits. Matt has held senior leadership roles for 25 years including his current position of Executive Director at J.P. Morgan Private Bank. Matt's expertise is working with uniquely successful, busy individuals and families who wish to preserve, protect and transfer their wealth to future generations and/or charities by assisting in the creation of tax-advantaged philanthropic plans, including charitable trusts and private foundations. Matt earned a B.S. in Business Administration from Villanova University along with a collegiate swimming scholarship and holds several advanced designations including Certified Trust and Fiduciary Advisor (CTFA) from American Bankers Association and Chartered Advisor in Philanthropy (CAP) from the Richard D. Irwin Graduate School of the American College. Matt will support the overall long-term financial strength and fundraising goals of ISHOF by visiting with donors and prospective donors about a variety of gift possibilities, particularly deferred and planned gifts, capital campaigns and endowment growth.
David Arluck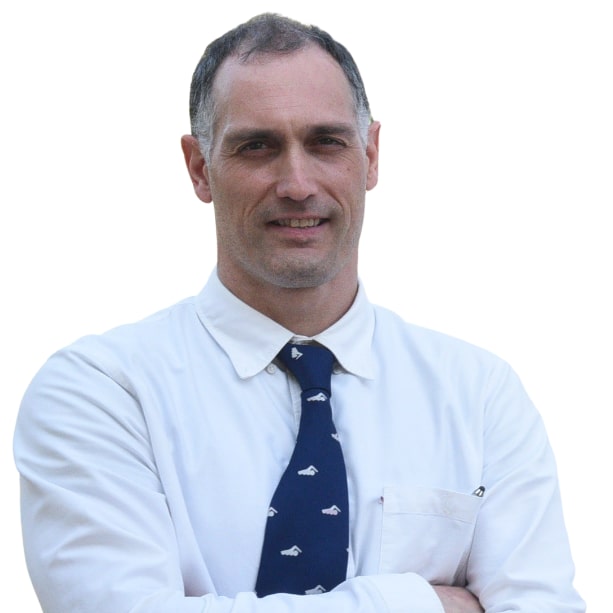 Stathis Avramidis, Ph.D.
Dr. Stathis Avramidis (Greece), has served aquatics and safety as water polo player, lifeguard, instructor, sport lifesaver and coach, author, journalist, radio-broadcaster, TV presenter, researcher, academic, amateur film director, organizer of conferences, film festivals and lifesaving championships, for over 30 years in dozens of countries. He studied sport science, physical education, public health at graduate, MSc, MPH and PhD level (Athens University, Leeds Metropolitan University, National School of Public Health). He has been a podium athlete 5 times at the Greek water polo championships and 3 times in lifesaving championships in the UK and Cyprus. Ten of his athletes have won medals in British university and world lifesaving masters championships. He is the author or lead editor of 29 books, "father" of Greek lifesaving sport, President of the Greek Lifesaving Sports Association, Owner/Editor of the e-mag "Sport Lifesaver" and Teacher of "Lifesaving Sport" and "Applied Lifeguarding" in Athens University. For his worldwide contributions to water safety, he has been honored by the International Swimming Hall of Fame, the International Life Saving Federation, the Royal Life Saving Society Commonwealth and many other organizations. Stathis serves at the Board of the International Federation of Swimming Teachers' Association, the Mediterranean Lifesaving Confederation, the International Life Saving Federation's Business Commission and ISHOF. He strives to advance water safety because he lost 3 relatives at sea.
Bobby Brewer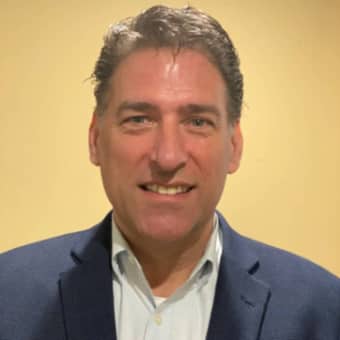 Mario Caprini
Mario Caprini is a seasoned real estate investor, entrepreneur, developer, consultant, and portfolio owner with a deep understanding of financial structures with international experience. His love of swimming comes from being exposed from a very young age to all water and swimming activities at his parent's lakeside country place. Later as an adult he realized the peaceful and calming effect of being in, on and around water and introduced both his daughters, Rebecca and Rachel, to swimming and the joy of swimming and water related activities. Mario now enjoys sharing his love for swimming and water activities with his wife Eddy Sua. He was introduced to the International Swimming of Hall of Fame by Brent Rutemiller and was provided a tour of the museum by the ISHOF historian Bruce Wigo, in 2019. It was then that he realized how deep his connection and love of swimming was and the historical role and implications in his life, everyday life, in society and the history of the world - which strengthened his desire to participate in supporting the International Swimming Hall of Fame. Some of the notable achievements in his career include Entrepreneur of the Year in Montreal, Best Residential Project in Canada, Best Office Development in Northeast Ohio. Mario has developed numerous successful Public Private Partnerships (P3) projects and in recent years has perfected the process. Having the vision to create solutions in solving problems for his partners and clients, he has developed innovative solutions including 100% Funding Program at bond rates, with guaranteed pricing, timing, and no cost overruns for Government, Nonprofit and Corporate Developments. Using his own proprietary software, the Realizer, he can evaluate, analyze, and provide direction with all types of residential, commercial, industrial, hospitality, mixed-use, and institutional projects. It's the ultimate tool using algorithms combined with a cause-and-effect analysis to identify the optimum scenario on any project or property therefore mitigating risk and maximizing results. Using this new exclusive tool contributed to Capital Group P3 of Florida creating a partnership with Hensel Phelps - a national construction industry leader. Through this venture called CGHP Developments, it is taking a leadership position in a new innovative P3 approach. Using this incredible tool has enabled him to identify derivative and complimentary projects and developments that complement P3 projects. With determination, creativity, vision, talent, and perseverance, he will continue to lead with innovations in the industry.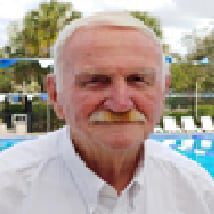 David Duda
David Duda has been an aquatic professional for 60+ years and has been active in Florida aquatics for 31 of those years. He is the founder and CEO of MDM Aquatics/ Safety Training & Consulting, working closely with many community clients including five cities (Miami, Fort Lauderdale, Davie, Dania Beach and Cooper City), Memorial Health Care Systems, Seminole Tribe of Florida and Seminole Hard Rock Casino. His focus continues to help teach aquatic skills to children and mentor instructors in diverse populations in aquatics. He partners with Seminole Tribe of Florida to train and certify aquatics staff as well as promote swim lesson programs in their preschool. He recently consulted with Florida Kiwanis District Chair in Naples and helped develop a brochure for Every Child A Swimmer to distribute at their state convention. The ECAS outreach program partners with communities and families to help reduce child drownings.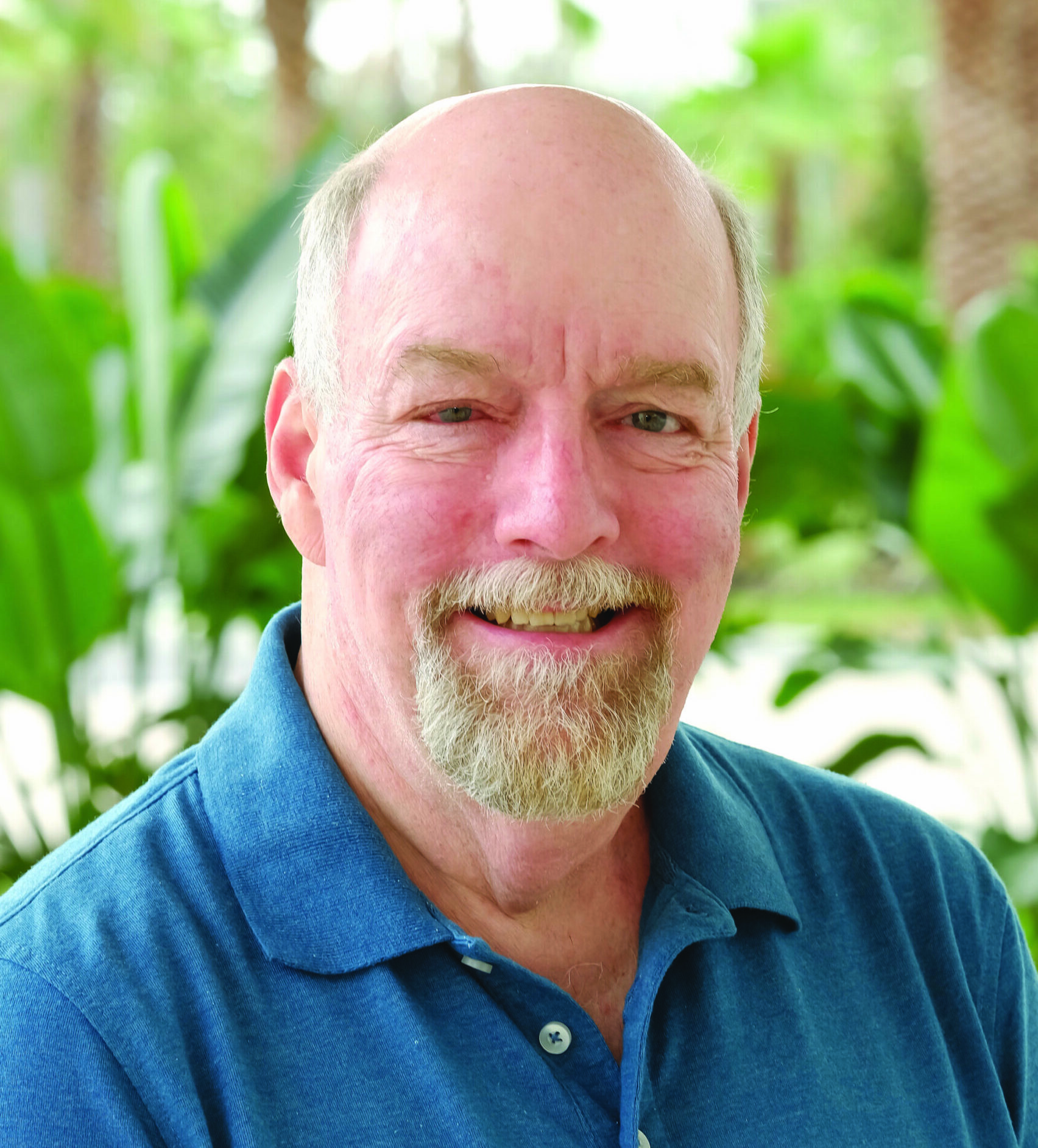 John Ellsworth
John Ellsworth is an Award winning commercial and residential pool designer with Aquatech Pools GC in Nokomis, Florida. John grew up in Cincinnati swimming for the Cincinnati Marlins from 1964-1971. While still attending Oak Hills High School in Cincinnati, John's first real job was teaching swim lessons alongside of his mentor. Summer team coach, and high school coach Yoshi Oyakawa. Coach Oyakawa is a two-time ISHOF inductee as both an Honor Swimmer in 1973 and a Masters Swimmer in 2017. John continued to teach non-swimmers in both private and public pools for the next 10 years. In the 70s John coached a summer league diving team at the Oak Hills Swim and Racquet Club and managed urban pools for the Cincinnati Parks and Recreation Department. After graduating from Miami University in Oxford in 1976 John was hired to oversee the Aquatic Programs at the East Dayton Boy's Club. During his time with the Dayton Boy's Club he continued to teach swimming and coached a 65 swimmer AAU Club team. In the 1980s John moved to Sarasota Florida where he began his career in the swimming pool industry. In the late 80s John began serving as a board member of NSPI (National Swimming Pool Institute) which later became FSPA (Florida Swimming Pool Association). Over the years John has been influential in the NSPI's efforts to provide swimming lessons to children who are financially unable to afford lessons. As a Board member for the ISHOF John is looking forward to helping advance the Spiritual Mission of Every Child a Swimmer throughout our state of Florida and beyond.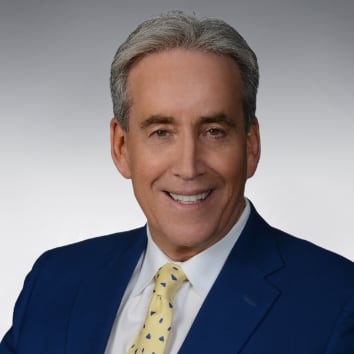 Steven Glassman
Commissioner City of Fort Lauderdale - District 2
Steve was born in New York City in 1953 and grew up on Long Island. After receiving a Bachelor's and a Master's Degree, he settled in Buffalo, New York where he was an educator for eighteen years. Steve and his spouse of forty-five years, Rande, moved to the area in 1994 and they have lived in District 2 for the past 20 years; Steve is rooted in the community through both his professional and personal life. For eleven years, Steve was an administrator for the Broward County Cultural Division where he worked closely with elected officials and business leaders to further the quality of life in all of Broward's major cities through the arts and culture. This work included serving on Advisory Boards in Hollywood, Miramar, and Pembroke Pines. Steve has served on the City of Fort Lauderdale's Beach Redevelopment Advisory Board (three years) and the Planning and Zoning Board (six years) where he grew to understand the importance of building consensus and working as a team to get things done. Over his many years in various civic leadership positions, including President of the Broward Trust for Historic Preservation, Steve has come to understand how vital Neighborhood Associations are in our City's civic and economic development. This understanding was driven home time and time again in Steve's seven-year tenure as the President of the Central Beach Alliance where he worked in close partnership with many of the City's most prominent neighborhood and business leaders. Steve has also served as President of several beach condominium associations including his current six-year tenure at the Sapphire Condominium.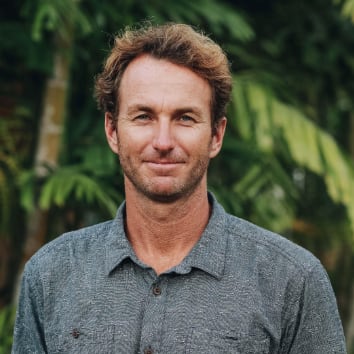 Aaron Peirsol
was inducted into the International Swimming Hall of Fame as an honor swimmer in 2016. One of the greatest backstroke swimmers in history, he is a three-time Olympian and seven-time Olympic medalist (five gold, two silver). As a member of the U.S. national team, he holds the world record in the men's 4×100m medley relay (long course). Individually, he currently holds the world record in the 200m backstroke event (long course). In February 2011, Peirsol announced his retirement, saying, "I ended up doing everything I set out to do." Since retiring, Aaron has been involved with a number of charitable causes related to ocean and water conservancy ambassador as well as giving talks and swimming clinics around the world and is a member of the FINA Athletes Advisory Committee.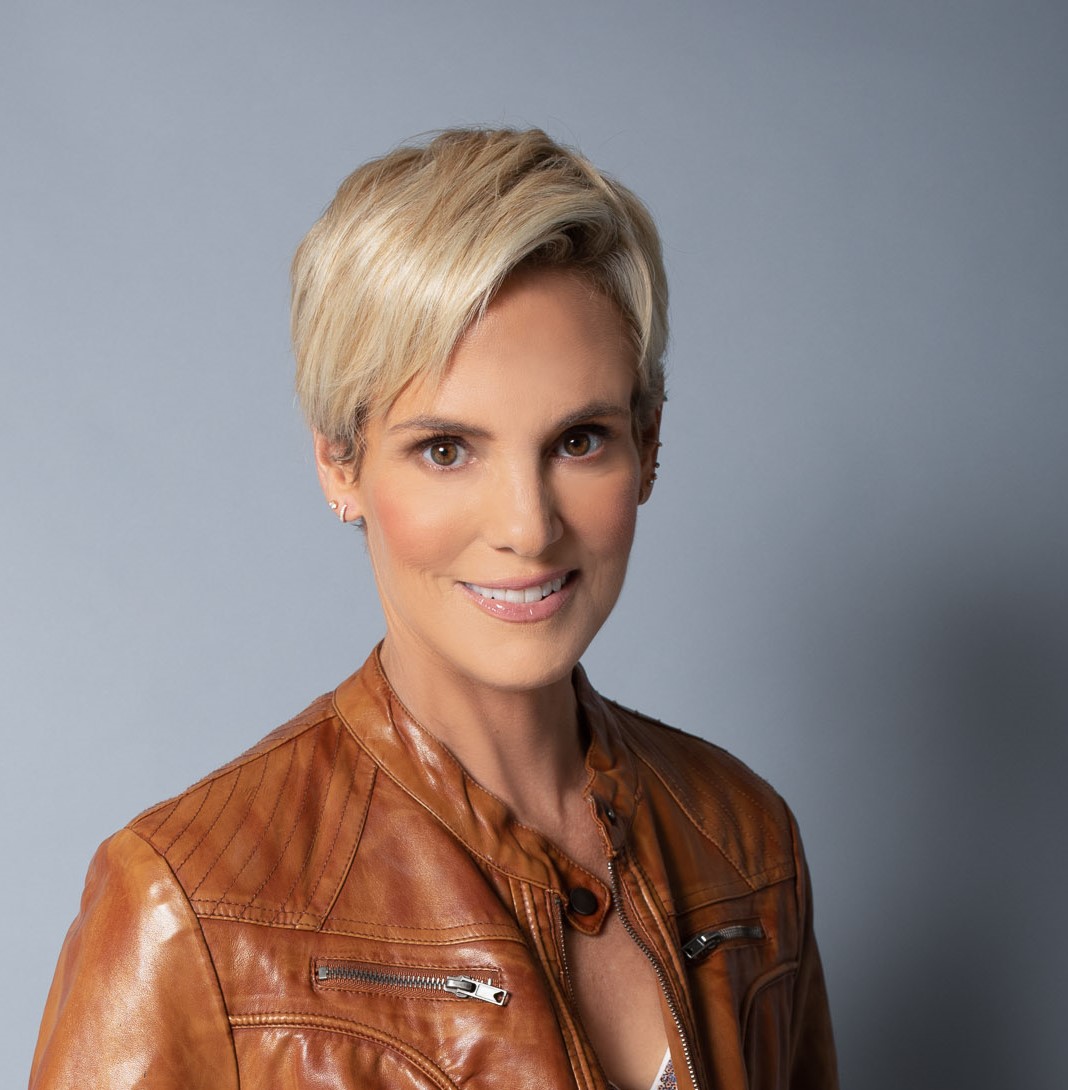 Dara Torres
At the Beijing Olympic Games in 2008, Dara Torres became the oldest swimmer to compete in the Olympic Games. She took three silver medals home, including the heartbreaking 50-meter freestyle race where she missed the Gold by 1/100th of a second. America loved her all the more for her astonishing achievement and her good-natured acceptance of the results. In total, Dara has competed in five Olympic Games and has won 12 medals in her entire Olympic career. Her impressive performance in Beijing and her attempt at the 2012 London Olympic Games has inspired many older athletes to consider re-entering competition. In November 2019, Dara will be inducted into the U.S. Olympic & Paralympic Hall of Fame standing alongside other legends Candace Cable (Para alpine skiing, Para Nordic skiing, Para track and field), Lisa Leslie (basketball), Nastia Liukin (gymnastics), Misty May-Treanor (beach volleyball), Apolo Anton Ohno (short track speedskating), Erin Popovich (Para swimming), Chris Waddell (Para alpine skiing, Para track and field), the 1998 U.S. Olympic Women's Ice Hockey Team, John Carlos (legend: track and field), Tommie Smith (legend: track and field), Ron O'Brien (coach: diving), and Tim Nugent (special contributor). Aside from her amazing accomplishments in the pool, Dara has talents on dry land as well. She has appeared on such shows as Fox News, ESPN, CNN, Piers Morgan Tonight, Today Show, Good Morning America, Kelly and Regis, and many others. Additionally, Dara was the first female athlete ever to be featured in the Sports Illustrated Swimsuit Issue, and in 2009, won the ESPY award for "Best Comeback." To add to Dara's accolades, she was also named one of the "Top Female Athletes of the Decade" by Sports IllustratedMagazine. Now a top-selling author, her memoir, "Age is Just a Number: Achieve Your Dreams at Any Stage in Your Life," published in April 2009 and was listed as one of the top 25 best-selling business books by June. Her second book, "Gold Medal Fitness: A Revolutionary 5-Week Program" hit stands in May 2010 and is now a New York Times Best-Seller. She is also the Chief Wellness Officer of CaniBrands. Dara continues to inspire everyone to go after their dreams regardless of their age.
Steve West
Steve West is the CEO and co-Founder of Project Insight, a software company that makes online project and work management software. Steve is a former World Masters Swimmer of the Year and holds multiple masters world records. As a collegiate swimmer at the University of Michigan, he was a member of the 1995 NCAA championship team and the four Big Ten winning teams (1992 – 1995). He earned individual honors as a two-time NCAA All American and Academic All Big Team. He was a member of the U.S. National Swim Team competing in the Goodwill Games, World University Games, Short Course World Championship, and Pan Am Games. In 2012, he became the oldest man to compete at the U.S. Olympic Swimming Trials in the 200M and 100M breaststroke events. He currently oversees ISHOF and Swimming World's website and technology elements. He is key to helping us merge websites, update technologies and create new e-commerce platforms. He will donate his personal time and advice in our efforts to upgrade our websites and e-commerce platforms.
Donna De Varona
Chairman, Emeritus
Donna De Varona is a pioneer in the field of female athletics and broadcasting. She made her first Olympic team in 1960 at the age of 13 and won two gold medals at the 1964 summer Olympics. The following year, at the age of 17, she became the first woman on network TV as a sports broadcaster. In 1974, Donna helped found the Women's Sports Foundation and pioneered the fight for increasing athletic opportunities for women in high school and college. In 1991 she received an EMMY for her work during the Special Olympics. She was chair for the 1999 Women's World Cup of soccer in America and served on the board of NY City's 2012 Olympic Bid Committee. Donna has been inducted into several Halls of Fame, including the International Swimming Hall of Fame and is the recipient of the NCAA's Teddy Roosevelt Award, the organization's highest honor.
Factors to consider for prospective new board members, in no particular order…….
Proactive
Responsible
Integrity
Influence
Expertise in Our Field
An Area of Unique "Expertise"
Financial
Low Conflict of Interest
Time Commitment
Diversity – Geographic/Cultural/Gender
Do-gooder