Save the Date! September 29 & 30, ISHOF's 2023 Honoree Induction Weekend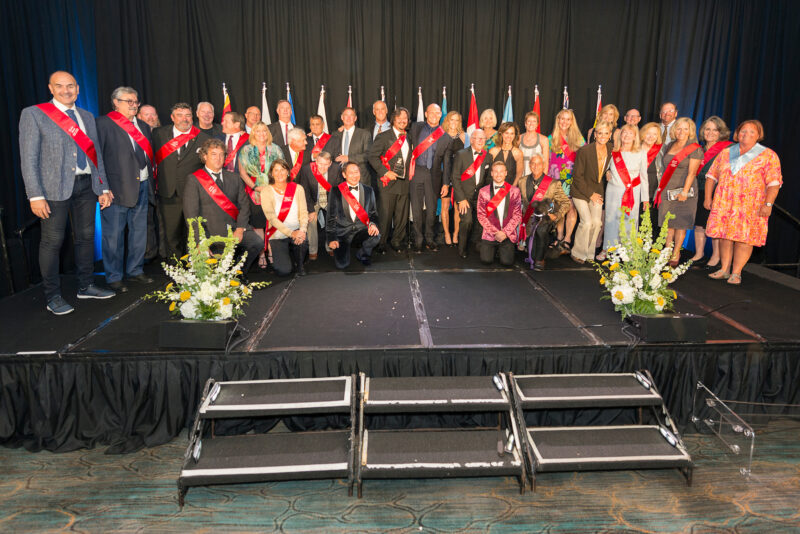 ---
Mark your calendars now! The International Swimming Hall of Fame (ISHOF) has selected the dates for the 2023 Honoree Induction Ceremonies and the Paragon/Awards Weekend.
The 58th Annual ISHOF Honoree Induction weekend will be held Friday, September 29th and Saturday, September 30th 2023 in Fort Lauderdale, Florida. Make your plans now to attend!
The Class of 2023 will be announced sometime in late winter. The Paragon and other award winners will be also honored on the Honoree weekend. Join our E-mail list or keep checking www.ishof.org or www.swimmingworld.com for more information or all the latest aquatic news!
The Induction weekend will begin Friday evening, September 29, 2023 and will celebrate the Paragon Award winners, which typically honor six stellar aquatic men /women from the following categories: competitive swimming, diving, synchronized swimming, water polo, recreational swimming and aquatic safety.
The other specialty awards honored on Friday evening include: The Buck Dawson Authors Award, The Virginia Hunt Newman Award, The John K. Williams Jr. Adaptive Aquatics Award, The Judge G. Harold Martin Award, The ISHOF Service Award, and others.
On Saturday, September 30, 2023, ISHOF will host, the 58th Annual Honoree Induction Ceremony and Dinner. The event will once again be hosted at the Fort Lauderdale Marriott Harbor Beach Resort and Spa, located one quarter mile south of ISHOF on beautiful Fort Lauderdale Beach. The Class of 2023 will be announces sometime in the late winter, so keep checking back for any announcements.
The ISHOF Honoree Induction and Dinner will also host its annual silent auction. If you have anything you might want to donate to this year's silent auction, please contact Meg at meg@ishof.org
*Ask about our Honoree weekend sponsorship opportunities, email anne@ishof.org for more information".