SATOKO TAKEUJI HONOR SWIMMER INDUCTED INTO MISHOF CLASS OF 2019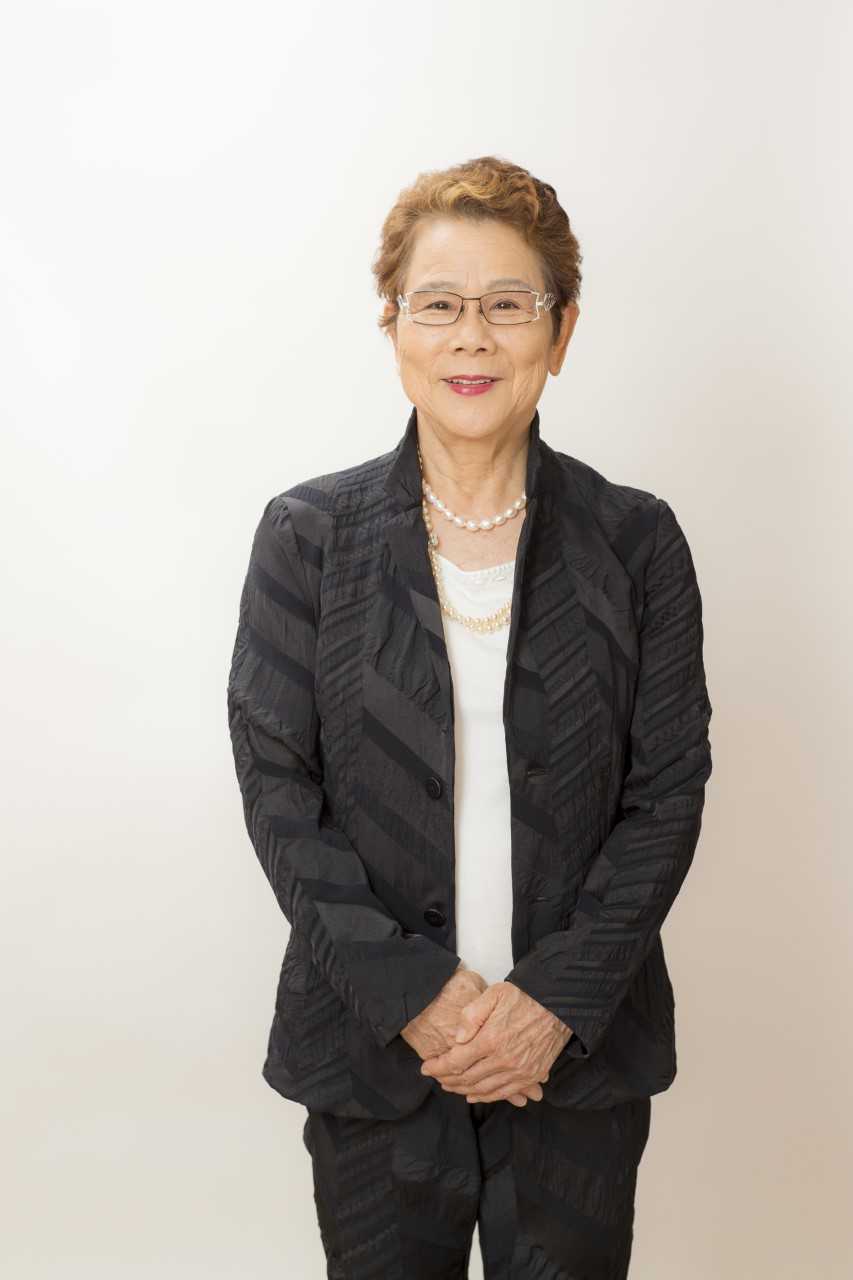 ---
SATOKO TAKEUJI (JPN) HONOR MASTERS SWIMMER
The International Masters Swimming Hall of Fame (IMSHOF) is proud to announce that Satoko Takeuji will be inducted into the International Masters Swimming Hall of Fame as a member of the Class of 2019 during the MISHOF Induction ceremonies in St. Louis, MO, on Friday evening, September 13, 2019, to be held in conjunction with the United States Aquatic Sports convention.
In 1960, When Satoko Takeuji was just a Senior in high school, and a member of her high school swim team, she was selected as a member of the Japanese Olympic Team. She travelled to Roma, where she won a bronze medal in the 100m backstroke. Satoko was also a member of the 1964 Olympic Team that was held in her home country of Japan. After that, she took a break from swimming for just over a decade to raise her family.
Then, when the Japanese Masters Swimming Association was established, Satoko was asked to become an executive in the association. She also started swimming classes for adults to promote swimming. She was 43 years old when she came back to swimming. It was then that she began to swim Masters.
Satoko is a backstroke swimmer that competes in the 50m, 100m and 200m events. Her Masters career spans 33 years. She went to the 1986, 1988, 1996, 1998, 2004 and 2006 FINA Masters World Championships and won gold in all ten events entered. She is currently competing in the 75-79 age group.
Of her 40 world records, 10 of them lasted for five years or more. In 1992, Satoko had a stellar year in the 50-54 age group, setting long course world records for all three distances (50m, 100m, 200m). This included dropping the 50m record by almost two-and-one-half seconds, from 37.18 down to 34.87. That record stayed on the books until it was broken by the legendary Laura Val in 2001.
In 2017 she was the runner-up in Swimming World magazine's Top 12 World Masters Swimmers of the Year. She is a Senior Director in the Japan Masters' Swimming Association and has held swimming classes for 120 children with asthma once a week for 30 years, in cooperation with doctors and nurses.
Takeuji will be inducted as part of a group of nine (9) outstanding individuals that will be inducted at MISHOF's annual ceremony. The event will be held at the Hyatt Regency St. Louis at the Arch in conjunction with the 2019 United States Aquatic Sports Convention.
The prestigious MISHOF class of 2019 includes five swimmers, one diver, one synchronized swimmer, one water polo player and one contributor, from five (5) different countries: the USA, Canada, Lithuania, Brazil and Japan:
SWIMMER INDUCTEES: CAROLINE KRATTLI (USA), SATOKO TAKEUJI (JPN), RICK COLELLA (USA), ROWDY GAINES (USA) and WILLARD LAMB (USA); DIVER INDUCTEE: ASTA GIRDAUSKIENE (LIT), SYNCHRONIZED SWIMMER INDUCTEE: MARJORIE ANDERSON (CAN), WATER POLO PLAYER INDUCTEE: JOAO MEIRELLES (BRA), CONTRIBUTOR INDUCTEE: JIM MILLER (USA).
About MISHOF:
The purpose of the MISHOF is to promote a healthy lifestyle, lifelong fitness and participation in adult aquatic programs by recognizing the achievements of individuals who serve as an example for others. To be considered, honorees must have participated in Masters programs through at least four different masters age groups and are qualified by an objective point system based on world records, world top 10 rankings and World Championship performances. The MISHOF is a division of the International Swimming Hall of Fame, in Fort Lauderdale, Florida. For more information, please visit: www.ishof.org
About ISHOF:
The International Swimming Hall of Fame, Inc. (ISHOF), established in 1965, is a not-for-profit educational organization located in Fort Lauderdale, Florida, USA. It was first recognized by FINA, the International Olympic Committee's recognized governing body for the aquatic sports, in 1968. ISHOF's mission is to collaborate with aquatic organizations worldwide to preserve, educate and celebrate history, showcase events, share cultures, and increase participation in aquatic sports.
For more information, call Meg-Keller-Marvin at 570 594-4367 or
e-mail: meg@ishof.org