Swiss Timing Board Member, Peter Hürzeler to be Inducted into the International Swimming Hall of Fame as Honor Contributor in 2022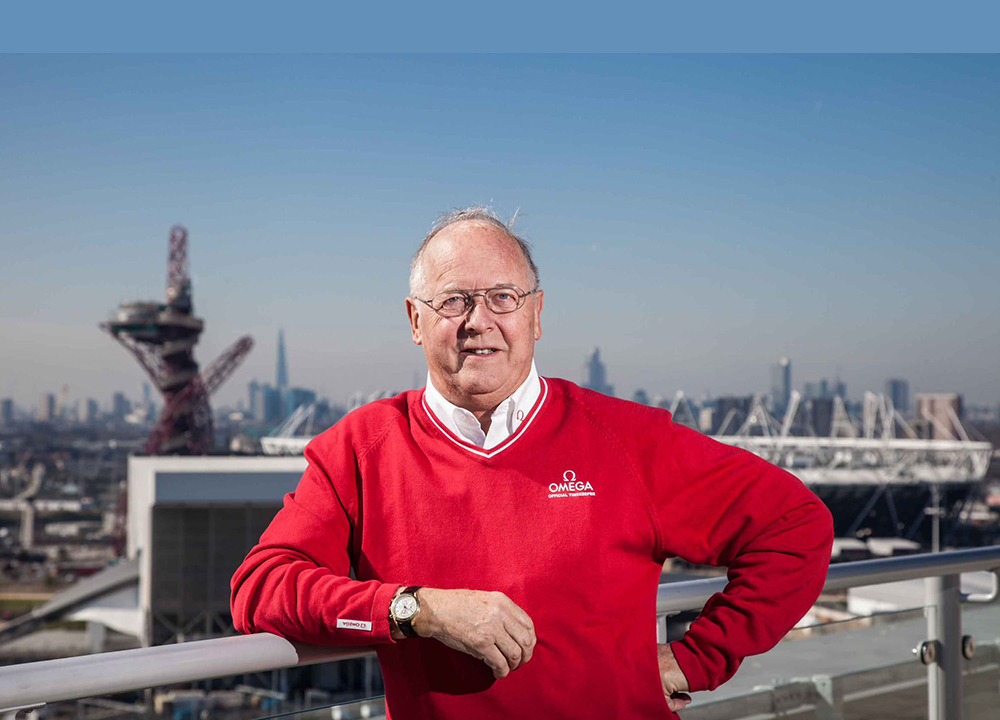 ---
Peter Hürzeler is the master of Swiss timekeeping technology – Swiss Timing. Since 1969, his organizational and creative skills have successfully delivered innovation, technology and timekeeping to Swimming. Throughout the decades, Hürzeler and his colleagues have invented and created many innovations in the Aquatic disciplines and other sports as well. What he has done in sports and technology in Swimming no one else has ever achieved.
Since 1970, Hürzeler has spent 3,708 days on the road, engaged in sports timekeeping. This includes 17 editions of the Olympic Games, 36 Continental Games, a total of 19 swimming World Championships, 23 European Championships and over 300 athletics meetings.
More about Swiss Timing:
Swiss Timing is the world leader for the provision of integrated services and technology solutions to the sports industry. The range of services Swiss Timing provides goes from Timekeeping, Data Handling which includes analytics tools, the display of results at the venues and the distribution of these to the World's media as well as various Broadcast services. Swiss Timing also provides games management systems, with setting up all the Accreditation, Registration and Sport Entries Sub Systems.
Swiss Timing provided its services in Rio de Janeiro, Brazil in the name of Omega which were the Watch Brand's 27th Olympic Games as Official Timekeeper and Hürzeler's 17th Games, where he was overseeing timekeeping, data handling and broadcast services for Swimming.
This year's International Swimming Hall of Fame Honorees include:
International Swimming Hall of Fame 2022 Honorees
Craig Beardsley (USA) – Swimming
Natalie Coughlin (USA) – Swimming
Marilyn Bell (CAN) – Open Water Swimming
Michael Klim (AUS) – Swimming
Jon Sieben (AUS) – Swimming
Daichi Suzuki (JPN)– Swimming
Matthew Mitcham (AUS) – Diving
Ursula Carlile (AUS) – Coach
Peter Huerzeler (SUI) – ISHOF Contributor
Mirko Vicevic (YUG/MON) Water Polo
Masters International Swimming Hall of Fame Honorees
Doris Steadman (USA) Masters Swimmer
Dr. Jane Katz (USA) Masters Contributor
Edith Bohm (GER) Masters Swimmer
Olga Kokorina (RUS) Masters Swimmer
Shigehisha Sekikawa (JPN) Masters Swimmer
Birte Hohlstein (GER) Masters Artistic Swimming
Guenther Wolf (GER) Masters Water Polo
The Induction Weekend Schedule
Saturday, October 15, 2022
Official 57th Annual International Swimming Hall of Fame Induction Ceremony and Dinner
5:30 pm VIP Reception
6:30 –10:00 pm Induction Ceremony & Dinner
HOTEL INFORMATION
Host Hotel: Fort Lauderdale Marriott Harbor Beach Resort & Spa
Upscale retreat with private beach access, two pools, four restaurants, full service spa and oceanside bar. Location of the Saturday evening induction ceremony. ¼ mile south of the International Swimming Hall of Fame.
3030 Holiday Drive, Ft. Lauderdale, FL 33316 (954) 525-4000
Special ISHOF Guest Rate of $229 per night, BOOK YOUR ROOM HERE
($39 Resort fee – Guests can opt out if not interested in resort amenities)
Additional Hotel Option: Courtyard by Marriott Fort Lauderdale Beach
440 Seabreeze Blvd., Ft. Lauderdale, FL 33316 (954) 524-8733 Special ISHOF Guest Rate of $189 per night
Honoree Ceremony October 15, 2022 Last Day to Book: Friday, September 30, 2022