PBS to Air Documentary Feature on "Ambassador of Aloha" Duke Kahanamoku (Video Trailer)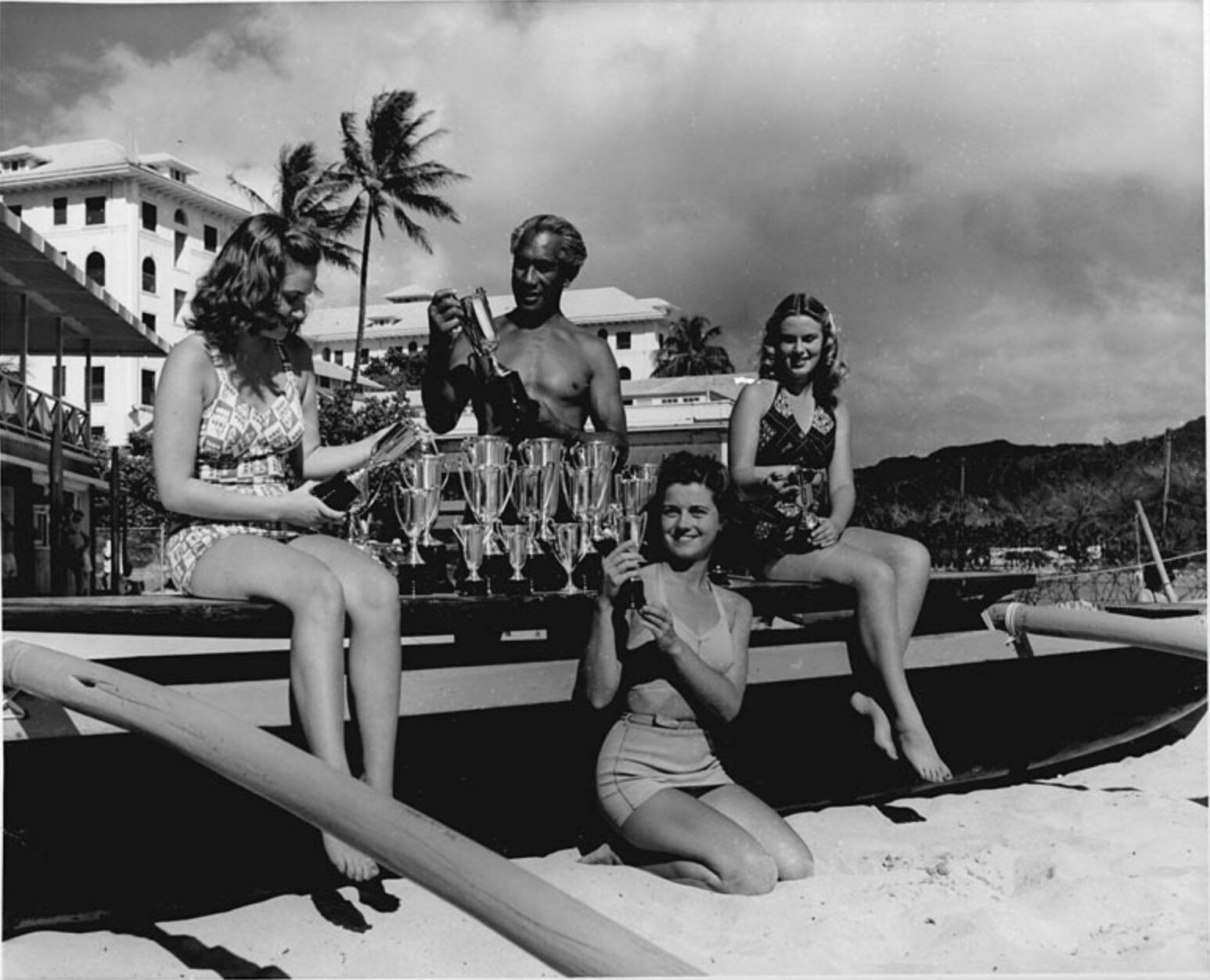 ---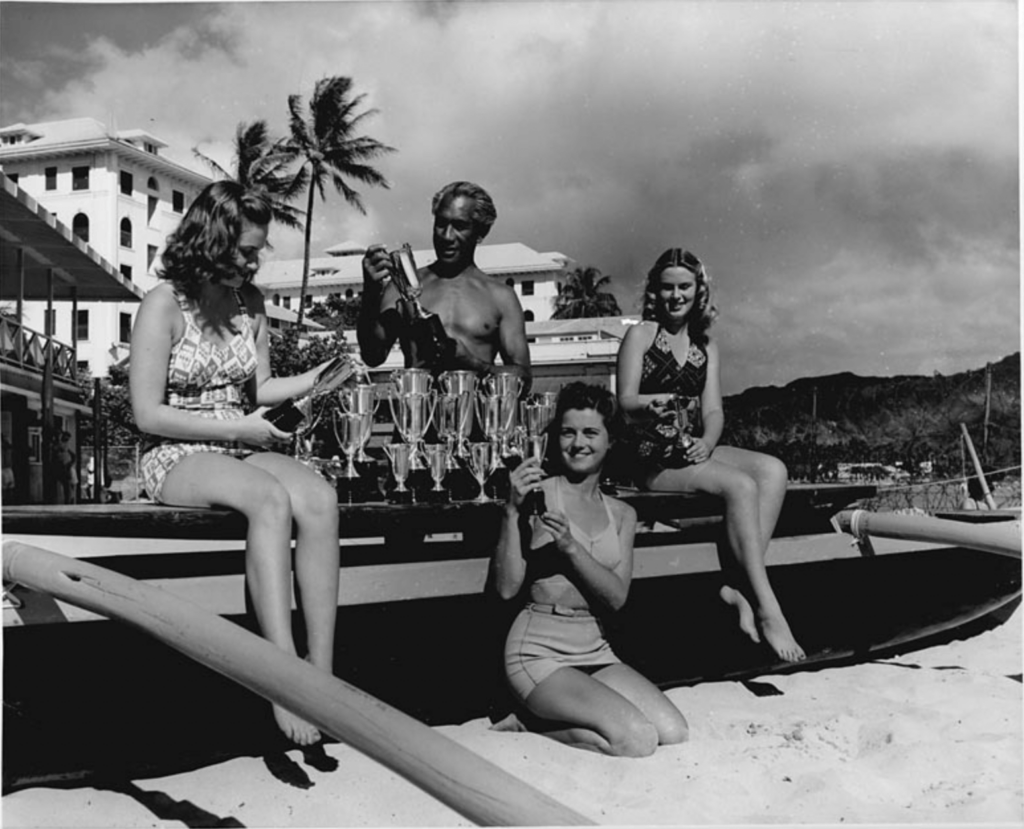 PBS to Air Documentary Feature on "Ambassador of Aloha" Duke Kahanamoku
PBS has produced a feature documentary titled, "American Masters: Waterman — Duke: Ambassador of Aloha," a new look at a groundbreaking figure in American swimming.
The documentary is narrated by Jason Momoa. It features rare archival footage and interviews with world famous surfers Laird Hamilton, Kelly Slater and Carissa Moore as well as musician Jack Johnson. It will premiere May 10 at 9 p.m.
Kahanamoku was born in 1890 in Hawaii, long before it became an American state. He is credited as an innovator in both the sports of swimming and surfing, pivotal in helping both develop into their modern versions. As a dark-skinned Pacific Islander, he did all that while enduring prejudice throughout his life, with a story that was little appreciated outside of the Hawaiian islands. Kahanamoku was a 1965 inductee to the International Swimming Hall of Fame.
In the pool, he was a star at a time when swimming was just establishing itself. He won gold in the men's 100-meter freestyle at the 1912 Stockholm Olympics to go with a relay silver. After a brief retirement around the cancellation of the 1916 Olympics due to World War I, he returned to repeat in the 100 free and add relay gold in Antwerp in 1920. At age 33, then ancient for an athlete, he won silver in the 100 free at the 1924 Paris Games.
Kahanamoku's swimming prowess stemmed from his exertions on a surfboard. He helped popularize traditional long boards, one of which he used in 1925 to help save eight fishermen when their boat capsized off the coast of Newport Beach, Calif. He also seeded the surfing booms in both California and Australia with visits there in the 1910s.
Kahanamoku lived until age 77, long enough to watch Hawaii become a state and see some of his achievements memorialized. He dabbled in acting roles in Hollywood in the 1920s, a popular pathway for Olympic swimmers, and became known as the "Ambassador of Aloha" as a vital supporter of Hawaii's tourist industry.
The award-winning American Masters, now in its 36th season, "illuminates the lives and creative journeys of our nation's most enduring artistic giants — those who have left an indelible impression on our cultural landscape — through compelling, unvarnished stories."
"American Masters: Waterman — Duke: Ambassador of Aloha" is available on broadcast or to stream on PBS.org, the PBS Video App or through the PBS Passport program. The documentary is a production of Sidewinder Films, a division of The Foundation for Global Sports Development and Ungerleider-Ulich Productions in association with American Masters Pictures. Directed by Isaac Halasima. Produced by David Ulich and Dr. Steven Ungerleider. Michael Cascio is executive producer. Chet Thomas is Co-Producer. Michael Kantor is executive producer of American Masters.
For more information, visit the American Masters show page.