Olympian Mark Tewksbury Appointed Companion of the Order of Canada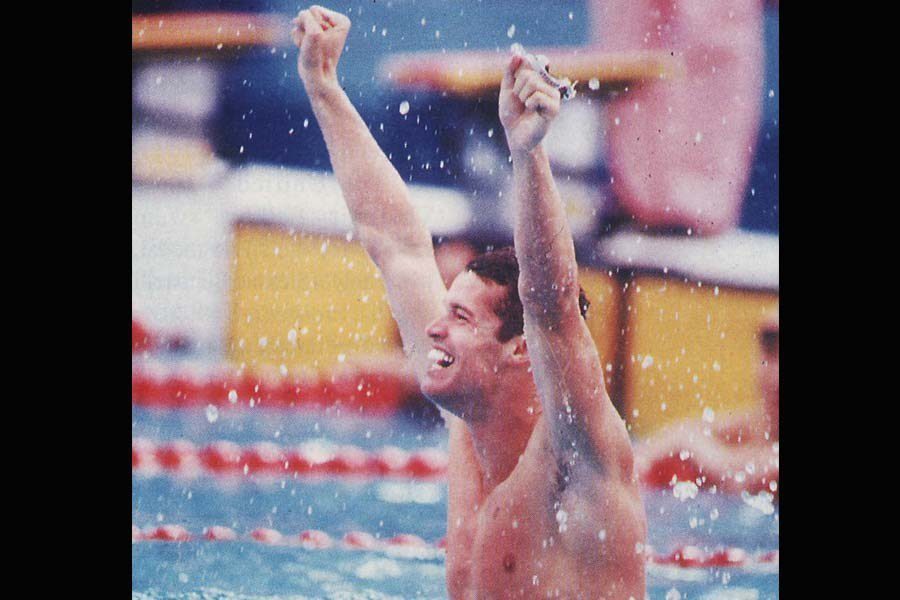 ---
Olympic swimmer Mark Tewksbury was appointed Companion of the Order of Canada Friday, in recognition of his athletic and advocacy achievements.
The honor is the highest level within the Order of Canada, bestowed to only 165 living Canadians at a time, honoring those who make the most extraordinary contributions to the nation. Tewksbury was among four athletes appointed to the Order, along with Olympic rower Sandra Kirby as Officer and five-time ice dancing medalists Tessa Virtue and Scott Moir as Members.
"I had no idea when I won the Olympics so many years ago that it was just the beginning of my journey, not the end," Tewksbury said in Canadian Olympic Committee news release. "I have never shied away from standing up for what I believe in or for using my voice to speak for those who might not have been able. It is an incredible honour to be appointed Companion of the Order of Canada not just for my sport accomplishments but for my fight for equity, inclusion and human rights for all."
Tewksbury, 52, is one of Canada's most decorated swimming Olympians. He won gold in the men's 100-meter backstroke in the 1992 Olympics in Barcelona and earned medley relay golds at consecutive Games, helping the Canadians to silver in Seoul in 1988 and bronze in Barcelona. The Calgary native's accomplishments include gold in the 100 back and silver in the 200 back at the 1987 Pan Pacific Championships; a silver medal at the 1991 World Championships in Perth in the 100 back; and four gold medals across two Commonwealth Games.
Since his retirement, he has served as an athlete representative to the International Olympic Committee and was the chef de mission for the 2012 Canadian Summer Olympic delegation. Tewksbury sits on the board of directors for both the Canadian Olympic Committee and the Canadian Olympic Foundation and has helped mentor young swimmers.
He has been a long-time advocate for the LGBTQ+ community, which stemmed from his coming out as gay in the 1990s, working with numerous organizations that fight for gay representation and human rights. Among his many sporting hall of fames (including enshrinement in the International Swimming Hall of Fame) and other accolades, he received the Muhammad Ali Humanitarian Award for Gender Equality in 2019.