Norman Tripp: The passing of a Ft. Lauderdale Legend and friend of ISHOF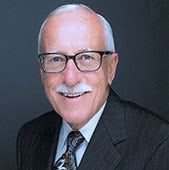 ---
Post we are sharing rom FaceBook by City of Ft. Lauderdale Mayor, Dean Trantalis:
Our week ends with the passing of another important person in the history of Fort Lauderdale — Norman Tripp, the founding partner of the Tripp Scott law firm. My sympathies to the Tripp family and the Tripp Scott law firm in their time of grief. Here is the statement from the firm on his passing:

LAUDERDALE, Fla. September 3, 2021 – Tripp Scott Law Firm joins the Broward community in mourning the death of philanthropist and lawyer Norman Tripp, founding partner and chairman emeritus of Tripp Scott.

Tripp founded Tripp Scott in 1969. Soon after he became outside general counsel to Alamo Rent A Car. He served as chairman of the Board of Trustees of Florida Atlantic University, a trustee for the University of Miami, and chair and vice-chair of the State of Florida Board of Community Colleges. In addition, he was a member of the Advisory Board of the Huizenga School of Business at Nova Southeastern University. In 2008, he was appointed to the Florida Board of Governors for the State University System.

"Norman was one of Fort Lauderdale's finest business leaders best known for launching Alamo Rental Car, championing so many great organizations in Broward County and being a leader in higher education in Florida," said Sen. James Scott, Tripp's law partner for 42 years. "Connecting our names and partnering together offered a lifetime of memories, great laughs and many adventures. From the bottom of my heart, I'll miss Norman and my prayers go out to his wife Janie, Christine (Yates) and his entire family."

"Today, we reflect on the life of Norman Tripp whose name remains a prominent part of our firm and whose sense of purpose has been instilled into our culture. Norman founded Tripp Scott in 1969 and through his hard work and legal acumen, helped build it into one of the most trusted and respected firms in the state," said Ed Pozzuoli, CEO of Tripp Scott and Dennis Smith, chairman of Tripp Scott, Tripp's law partner of 44 years. "Norman was a great lawyer, but his role in our community will long be remembered and will be sincerely missed. He was passionate about educational opportunity and made it his mission to ensure a more level playing field. Our condolences go out to his wife, Janie, his daughter Christine Yates a firm director and the entire Tripp family."

A founding benefactor of the Community Foundation of Broward, he initiated the Tripp Fund for Educational Opportunity and the Tripp Scott Fund for Community Diversity. In 1998, he successfully spearheaded the citizens' campaign for passage of the Broward County Public Library bond issue.

Tripp also built a foundation for successful business by mentoring young partners who will lead Tripp Scott for years to come.

"Norman is a huge loss to our team, but his legacy will remain within the fabric of the law firm he founded over 50 years ago. He instilled in all of us a passion to advocate for our clients and we'll ensure those principles are always a part of Tripp Scott," said Paul Lopez, COO of Tripp Scott.

Tripp received numerous honors in recognition of his community contributions, including the 2001 Outstanding Citizens Award from the Florida Library Association and the 2001 Tribute-to-the-Family Award from the Juvenile Diabetes Research Foundation. In 1988, he received the Child Advocate of the Year Award from the Children's Home Society and the University of Miami College of Arts and Science's Outstanding Alumni Award. He is also the recipient of the Leadership Broward Inc.'s "Leader of the Year" award and was awarded Broward Economic Development Council's Spirit of Broward Award for Overall Community Leader. He was awarded the International Swimming Hall of Fame President's Award for his exceptional achievement in promoting the mission of the organization. Tripp earned a law degree, magna cum laude, from Cleveland State University and a bachelor's degree in economics from the University of Miami where he was a member of the prestigious Iron Arrow Society and the Gamma Phi Chapter of the Sigma Chi Fraternity, which later honored him as a Significant Sig.