Montenegrin Water Polo Player, Mirko Vicevic to be Inducted into the International Swimming Hall of Fame as part of Class of 2020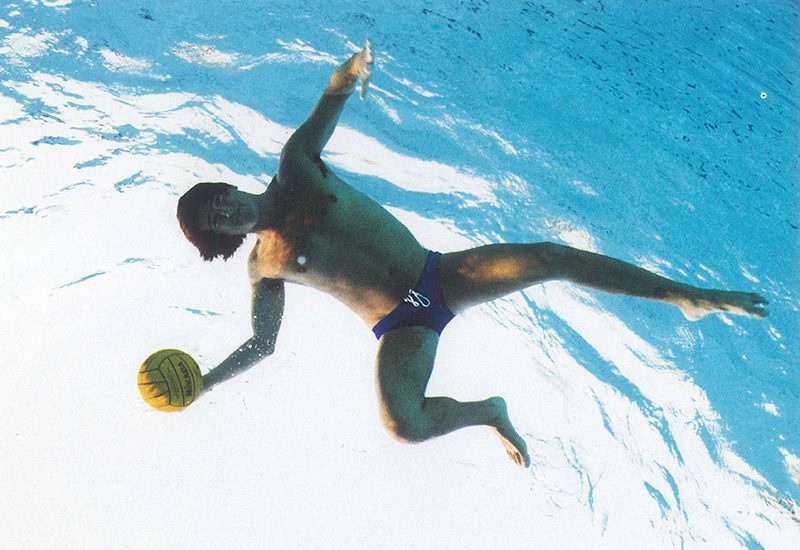 ---
by MEG KELLER-MARVIN
Mirko Vicevic has won gold at every major event on the water polo world stage; the Olympic Games, the World Championships and the FINA World Cup.
His original club was Primorac of Kotor, Montenegro, where he played from 1982 to 1989. After that, he played for several teams, Jadran, in Split, Croatia, Savona (Italy) Barcelona (Spain) Brixia (Brescia, Italy) and Pro Recco (Italy). Vicevic won the LEN Trophy for the years 2002, 2003 and 2006 with his club Brixia, and was selected as Best Sportsman of the Municipality of Kotor in 1986, 1988 & 1989 and Best Sportsman in Montenegro in 1988.
Meet Vicevic in person and hear his incredible life story at the ISHOF Induction dinner on Saturday, April 25, 2020. Become an ISHOF Legacy Member and attend the ISHOF Induction dinner for FREE. Can't attend the event? Please consider donating to ISHOF, support Vicevic and our other inspirational Honorees.
More about Mirko Vicevic:
After retiring in 1991 Mirko graduated from the School of Water Polo Trifun-Miro Ćirković and began coaching water polo. He received his coaching diploma in 1997. As a coach he won the Italian Junior Championships with the water polo club Savona in 1999. Since 2008, he has been the A-Team Coach of the newly-founded club Vaterpolo Akademija Cattaro, where he is also the team manager, winning the LEN Trophy in the season 2009/2010. Vicevic won the European championship gold medal in 2013, with the National Junior Team of Montenegro. He has also been the adviser of sport in the municipality of Kotor since December 2013.
About the International Swimming Hall of Fame Induction Weekend:
The International Swimming Hall of Fame (ISHOF) Induction Ceremony is shaping up to be a star-studded weekend with ISHOF Honoree and Sullivan Award Winner, Debbie Meyer, acting as emcee and host of the induction with multiple events spread out over two days in beautiful Fort Lauderdale, Florida. Make your plans now to attend the weekend of April 24-25, 2020! ISHOF Members can purchase the Weekend Package and Save! Can't attend the event? Donate to ISHOF to support our Honorees.
This year's International Swimming Hall of Fame Honorees include:
HONOR SWIMMERS: Brendan Hansen (USA), Michael Klim (AUS), Jon Sieben (AUS), Rebecca Soni (USA), and Daichi Suzuki (JPN); HONOR DIVER: Matthew Mitcham (AUS); HONOR SYNCHRONIZED (ARTISTIC) SWIMMER: Elvira Khasyanova (RUS); HONOR WATER POLO: Mirko Vicevic (YUG); HONOR OPEN WATER SWIMMER: Marilyn Bell (CAN); HONOR COACHES: Ursula Carlile (AUS) and David Marsh (USA); HONOR CONTRIBUTORS: Bob Duenkel* (USA) and Peter Hurzeler (SUI).
*deceased
In addition to the Class of 2020, two Honorees from the Class of 2019, who were unable to attend their induction last year, will be present to be officially inducted. Honor Swimmer: Otylia Jedrzejczak (POL) and Honor Diver: Ting Li (CHN).