Legendary Announcer Sam Kendricks loses battle with Cancer – His Voice will be missed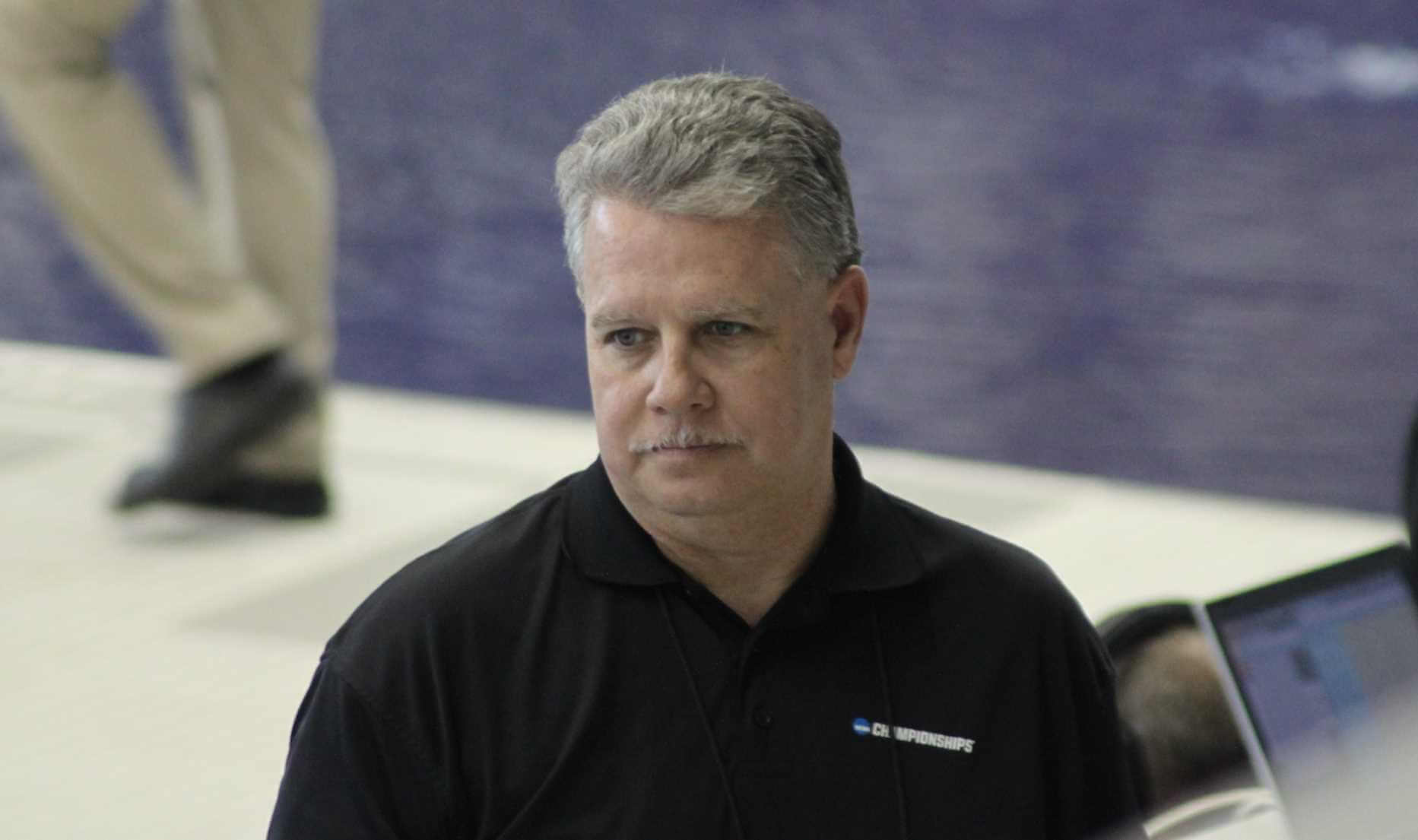 ---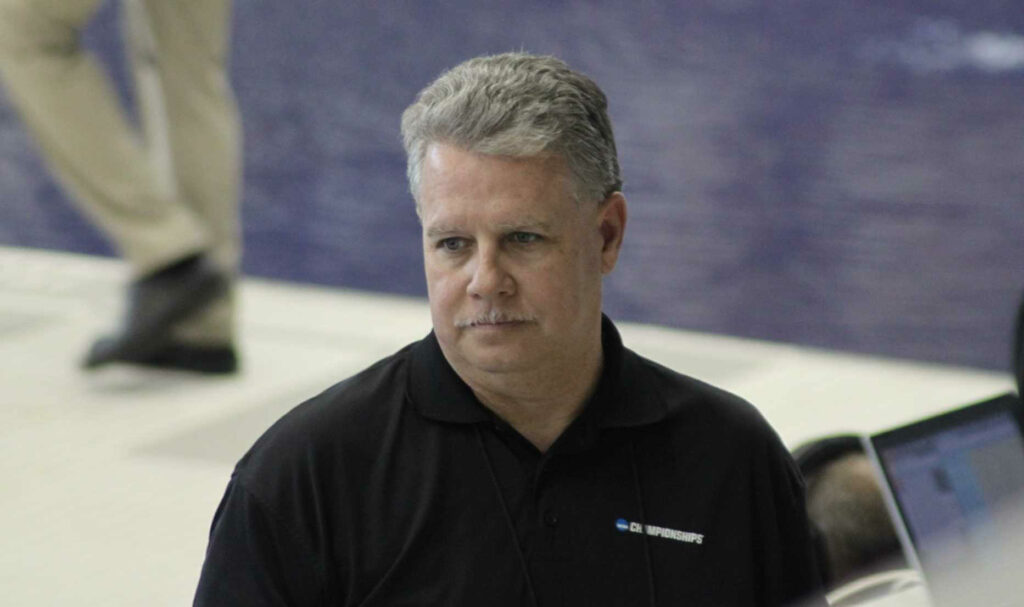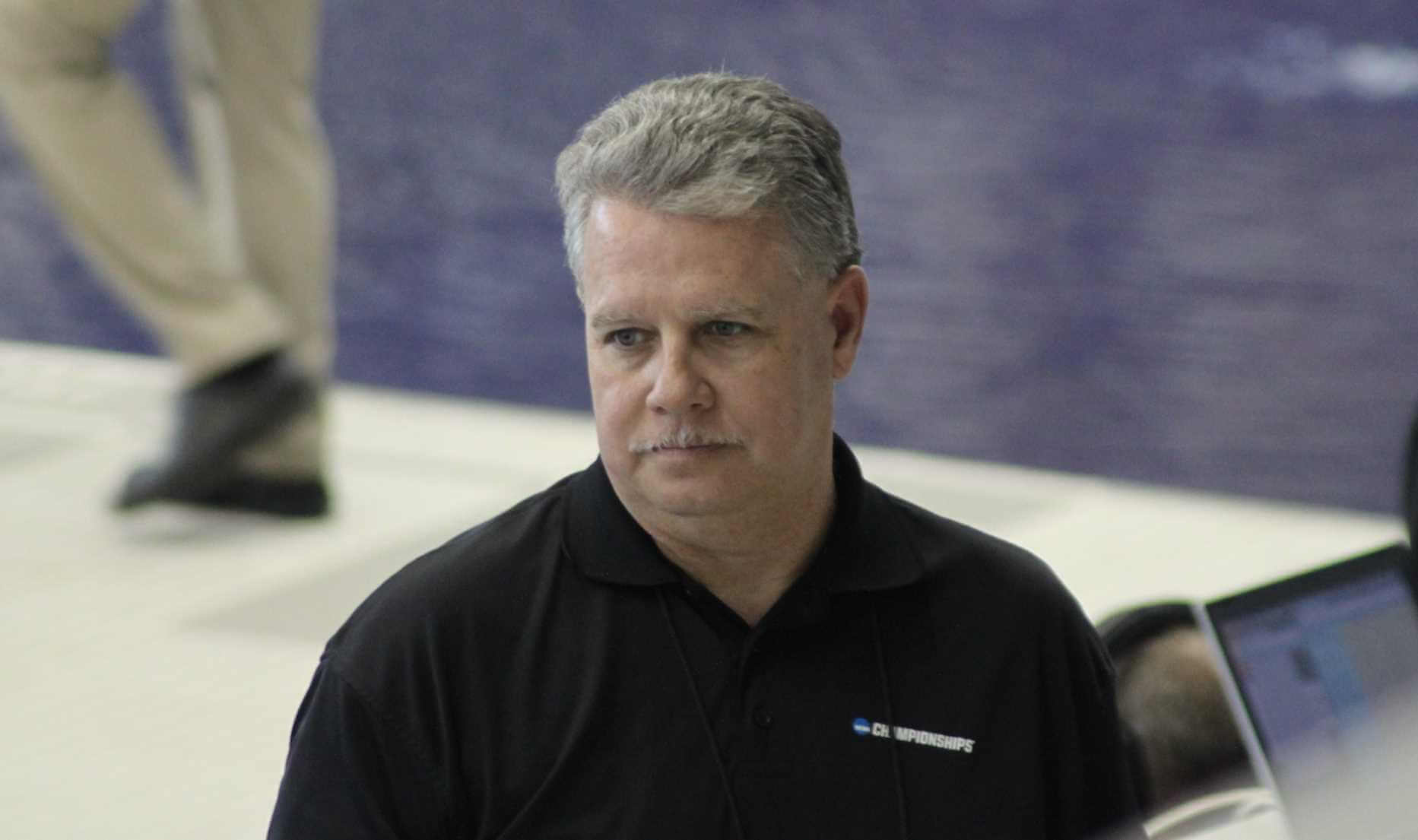 by DAVID RIEDER – SENIOR WRITER06 July 2022
Legendary Announcer Sam Kendricks Passes Away: His Voice Will Be Missed
Sam Kendricks, one of the main voices on deck at major swim meets in the United States over the last two decades, passed away Wednesday after a nine-month battle with Merkel Cell Carcinoma. Kendricks discovered the cancer in September 2021 and had surgery to remove the mass, but the cancer had metastasized to his torso by December. He spent the last six months undergoing treatment for the disease.
Kendricks was the primary announcer for the NCAA Division I swimming championships over the last decade, and he was one of the primary voices for USA Swimming competitions for more than two decades. He was part of the announcing team at five Olympic Trials (2000, 2004, 2008, 2012 and 2016). In addition, he worked as a residential realtor in Los Alamos, New Mexico.
Before that, Kendricks was an undergraduate student manager for the University of Texas men's team under coach Eddie Reese, including the first national-title-winning squad in 1981. He was later an assistant coach for the Texas women under Richard Quick from 1985 to 1987, and then he coached club teams in Arkansas for eight years. After leaving club coaching, he was asked to return to one of his old clubs to announce a meet, and his career in announcing took off from there.
As an announcer, Kendricks developed a signature style that brought excitement to crowds around all corners of the country. He reserved his primary catchphrase, "BOOM-SHAKA-LAKA," for the most impressive of swims. As an announcer, Kendricks hoped to showcase each swimmer in a way that would make their experience at the meet as positive as possible.
"My goal is really just to highlight and find experiences and memories and spot situations that really accentuate what is great about that swimmer, that relay, that team, whatever it is, and remember that there are people in the stands that this means so much on behalf of that swimmer or diver that you want to give them as much as you can," Kendricks told Swimming World earlier this year.
Kendricks' friend Bob Staab posted a message in the Facebook group "BoomshakalakaSam," which had been used to provide updates on Kendricks during his battle with cancer.
It is with sadness that I let you know our friend Sam Kendricks peacefully passed away today at home in Los Alamos, N.M., at the age of 59 from Merkel Cell Carcinoma with his loving wife Shay at his side. Sam would have turned 60 on July 31.

I have many stories and memories of Sam over the last 35 years that I will never forget and know many of you have known him for much longer and have many as well. I hope that you will take time to share some of those memories with everyone on this page.

Shay would like to thank all of you for the support you have given to Sam and her over these past months and has requested some privacy during this time. Below is a note from Shay.

*******

For what is it to die but to stand naked in the wind and to melt into the sun? And when the earth shall claim your limbs, then shall you truly dance." ~ Khalil Gibran

It breaks my heart to have to share this news. This morning, my husband, Sam Kendricks, departed this realm of existence for the next. He did not wish to leave us so soon, but his body grew weary.

Sam was lighthearted and fun unless the situation required seriousness. He specifically asked that he not have a traditional funeral.

While I don't have any plans for a service yet, I will be organizing a celebration of life service for later this summer in Los Alamos and again in Austin at the University of Texas in the fall.

In lieu of flowers, please consider a donation to the J. Robert Oppenheimer House Fund of the Los Alamos Historical Society: https://losalamoshistory.networkforgood.com/projects/107843-oppenheimer-house-preservation. The donations support the work of conserving the Oppenheimer home for future generations. Sam was passionate about the home and the history it holds.