ISHOF loses one of its biggest supporters: John Spannuth, who was there in the very early days of ISHOF…..
---
On Monday, December 19, 2022, ISHOF lost a great friend. John Spannuth, of Boynton Beach was one of the original men who was there when ISHOF was first founded, back in 1965. He was there from the very beginning, and he was involved with ISHOF in some capacity until the very end. He was involved in aquatics for over 60 years in many capacities, most currently as CEO of United States Water Fitness Association, until his recent retirement.
From his first, full-time job in aquatics in 1956 as Aquatics Director of the Reading, PA, YMCA, he has developed outstanding programs. He has been the Aquatics Director and Head Swimming coach for Phillips Petroleum Co. in Bartlesville, Oklahoma where in seven years he developed one of the best age group swim teams in the country. He was the National Aquatics Administrator for the AAU where, on a national level, he guided all four disciplines plus long distance and Masters swimming. He was the International Director of the Special Olympics in Washington D.C. where he guided the growth of Special Olympics for Eunice Shriver and helped to build it into an internationally recognized program for persons with mental disabilities. He served four years in the Middle East as Aquatics, Sports and Recreation Administrator in Bahrain and Saudi Arabia, while teaching swimming on all levels, including competitive swimming, to native children of the region.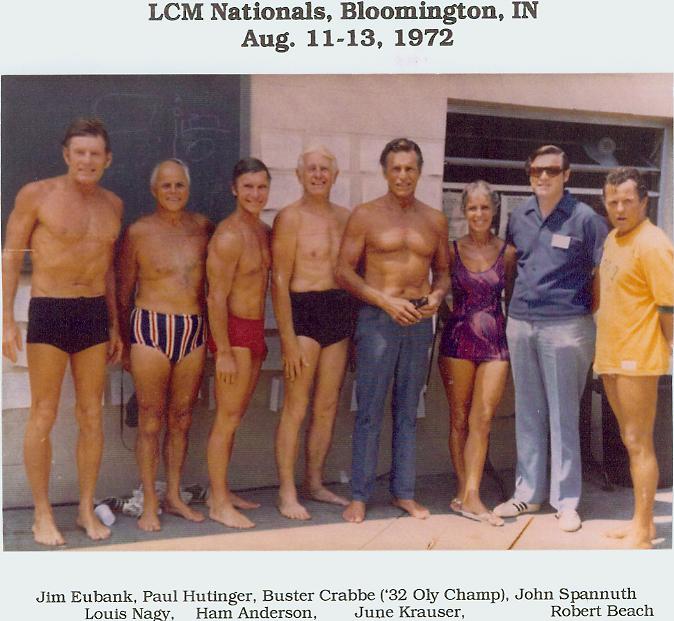 John, is the creator and founder of many innovative programs and conferences including: The World Swimming Coaches Clinic 1969, which has grown into the largest international coaches conference in the world and is run by the American Swimming Coaches Association; Masters Swimming (1970) where he implemented Ransom Arthur's ideas and decrees to begin a competitive fitness program for adults; Masters Synchronized Swimming (1975); National YMCA Masters Aquatics Championship (1976); Water Walking as a program (1986), which began a water fitness program for individuals who were not great swimmers or who needed water therapy work; National Aquatics Director Certification (1996); National Programs Awards (recognizing the top programs in the country), Top Water Fitness Programs (1990), Top Aquatic Programs (1997); Who's Who in the Country Aquatics(1997) Water Exercise (1998); and National and State Leadership Awards (1990).
Other national leadership positions have included: Chairperson of the 1998 National Aquatics Summit; President of the American Swimming Coaches Association; Member of the Board of Directors, International Swimming Hall of Fame; NRPA Aquatics Council; Charter member of the AAHPERD Aquatics Council (1968); Chairperson of the National Forum for the Advancement Of Aquatics; Advisory Board, Disability International Foundation.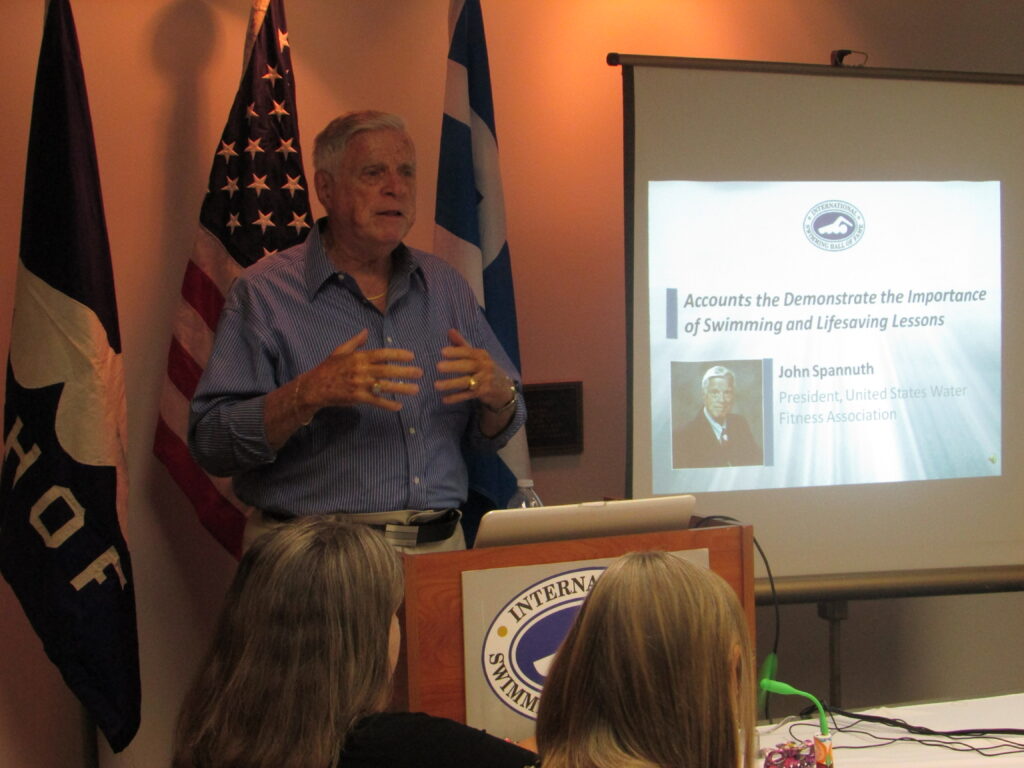 Back in 2011, John formed 13 committees at ISHOF which included: Adapted Aquatics, Aquatic Programs for Wounded Warriors, Every Child a Swimmer, Education, Fund Raising (includes Special Events), Future Visions, Honoree Alumni Committee, Library, Museum (includes Memorabilia, Public Relations, Security, International, and Constitution and By-Laws. He has played an active role on each committee by choosing each committee's chairperson and helping to organize an agenda.
He has lectured extensively in Egypt, Brazil, South Africa, Canada, Germany and throughout the United States at conferences for over 20 organizations. As the CEO of U. S. Water Fitness, Inc. he has set the guidelines which have developed this organization to be the authority in developing and maintaining standards from which to teach water aerobics and fitness on a recreational level. We will always be thankful to/and for John, for his many years of service to ISHOF as well as dedicating his life to aquatics. He will be missed by so many.