ISHOF Aquatic Center Update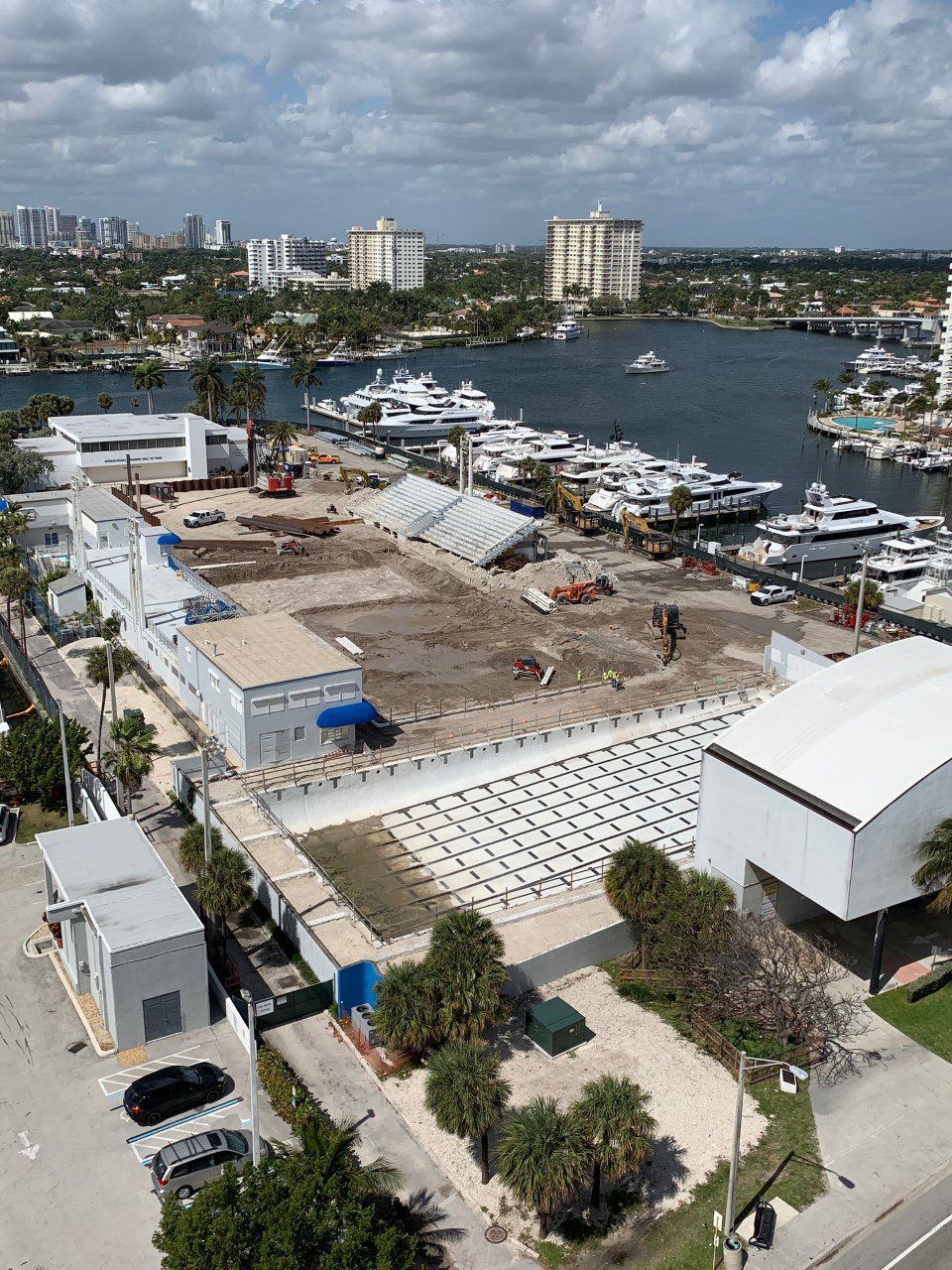 ---
ISHOF Aquatic Center Update
by: Laura Voet

We spring forward this week, and we are doing the same at the pool!Construction is moving ahead and contactors are working hard to build a brand new facility for Fort Lauderdale and swimming fans from across the state, nation and world to enjoy.

Aquatic Center Project Update
Revised Opening Date: July 1, 2021

July 1, 2021 – with current FPL impacts
Construction Timeline: April 2019 – July 2021
Sheet & Auger Cast Piling
The sheet pile work is scheduled to be completed this week and will be followed by auger cast piles. We need roughly 500 new piles for the project.
H&J Foundations – Contractor

Dewatering – Demolition
The installation of the dewatering system at the main competition pool is underway to allow demolition to commence for the remaining pool bottom and then new construction.
Griffin Dewatering – Contractor
Pece of Mind – Demolition Contractor

Electric
Work this week to provide power to the dewatering system for the main competition pool.

Hypower Electric – Contractor

FPL
FPL is working on the redesign for a new switching order to remove the old vault under the grandstands
The new switching order date is now tentatively planned for April 1, 2020.

Once FPL work is complete, the demolition of the remaining grandstands and the competition pool will commence followed by the installation of the roughly 500 piles required to support the entire facility.

Hilton Curio – Hotel Maren
Laurie Marchwinski and I had a hard hat tour on Monday.
The hotel is taking reservations now for September 2020.