Happy Birthday Pokey Watson Richardson!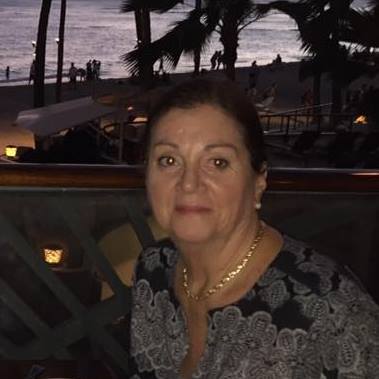 ---
LILLIAN "POKEY" WATSON (USA) 1984 Honor Swimmer
FOR THE RECORD: OLYMPIC GAMES: 1964 gold (freestyle relay); 1968 gold (200m backstroke); WORLD RECORDS: 7 (200m freestyle; 6 relays); AAU NATIONALS Titles: 26 (100m, 200m, 200yd freestyle; 100m, 200m backstroke; 20 relays); PAN AMERICAN GAMES: 1967 bronze (100m freestyle); AMERICAN RECORDS: 42 (100yd, 100m, 200yd, 500yd, 500m freestyle; 200m backstroke; 29 relays).
"Pokey" Watson swam her way from Minneola, New York to Honolulu, Hawaii with gold medal stop-offs in Tokyo for the 1964 Olympics and Mexico City for the 1968 Games. Between her Olympic gold medals, the omnipotent "Pokey" (who never was pokey in the water) made nine overseas trips with U.S. teams. A freckle-faced prodigy for George Haines at Santa Clara, she won the first of her 22 National Championships at 13 and five years later hung it up to become a coach. Along the way, Pokey set six World Records individually and had a relay leg up on 20- more for a total of 26. Her American records were even more impressive with 13 and 29 relays. Thought of principally as a crawl swimmer who had been at it a long, long time, Pokey and her coach George Haines decided to turn her over and almost unnoticed, she won the 100 backstroke at the 1967 U.S. Outdoor Nationals. It was still a surprise when, abandoning freestyle completely, she won the Olympic gold medal in the 200m Back at Mexico by 2.6 seconds over the reigning world Record holder Elaine Tanner of Canada. Pokey was never a good breaststroker. She took care of this when she married one of the best in June, 1971, and became Mr. Allen Richardson. Her coaching career at U.S.C. was cut short when the Richardsons moved back to Hawaii where Allen set up his medical practice.
*Please note: Bio was written the year Honoree (Watson) was inducted-1984.