Every day brings new excitement at the Hall of Fame Aquatic Center in Fort Lauderdale!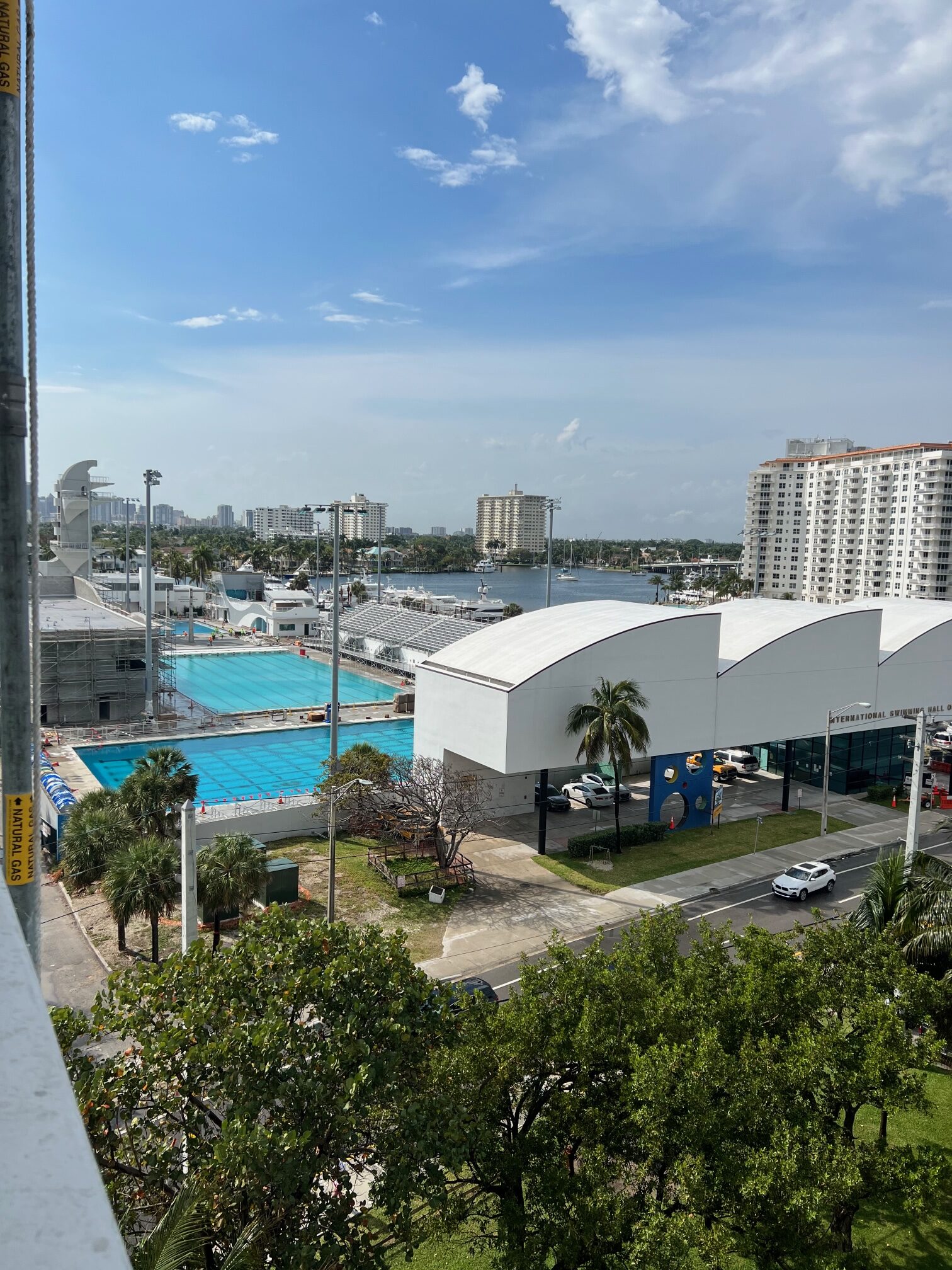 ---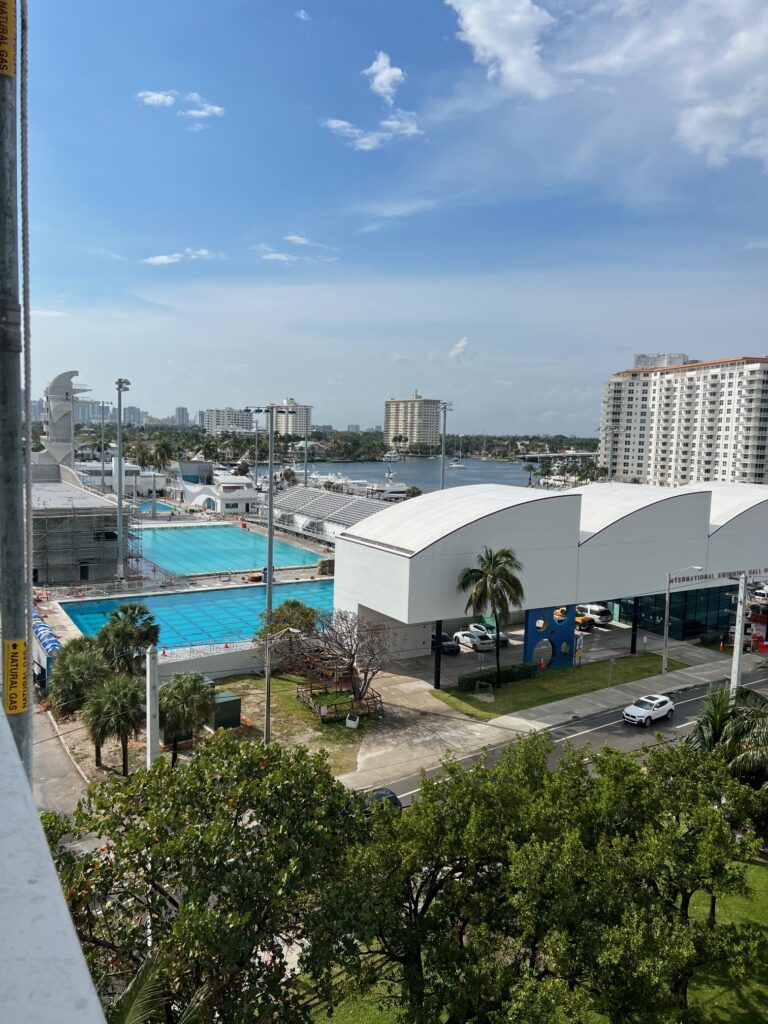 Every day you arrive at the ISHOF / Ft. Lauderdale Aquatic Center complex, something new has happened! I should clarify, we are not opened to the public yet, but we, who work here, still come to work everyday and get to see the daily changes…. (well I get to come in everyday for the three weeks I am in town, so it is a bit more exciting for me!)
Yesterday, I arrived to a new, cleaned up, blacktopped parking lot, with newly planted beautiful palm trees. As I walked down the complex, surprised that much of the machinery was not crowding the lot, I was able to really see an end in sight. It was marvelous!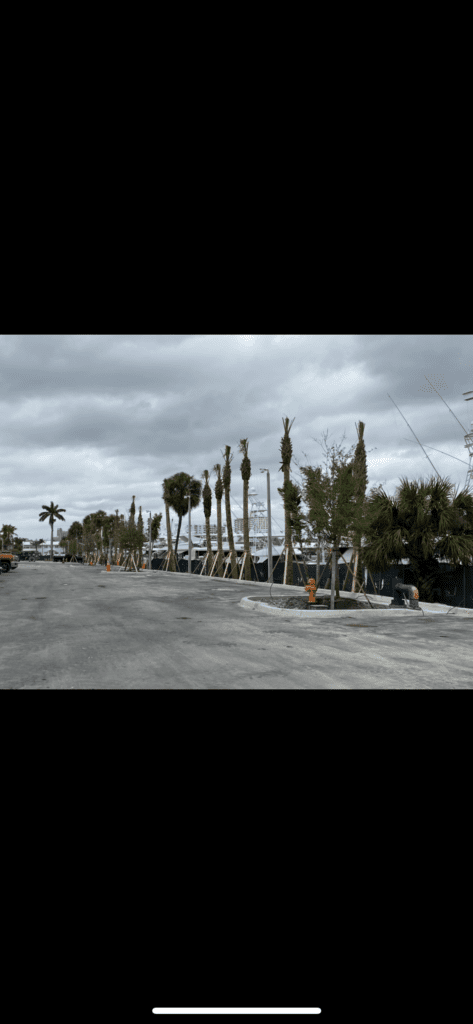 Next, upon walking to the end of the complex, there was another GIANT SURPRISE!!!!!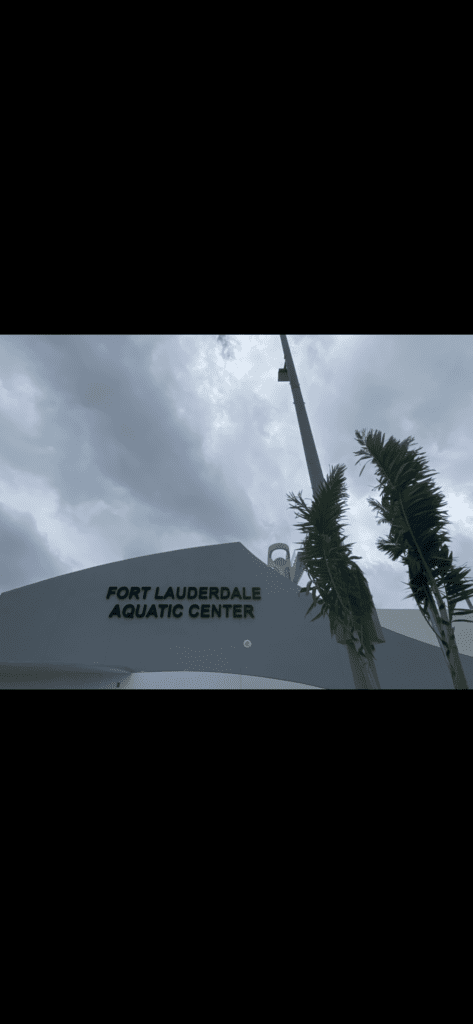 The Fort Lauderdale Aquatic Centersign was up!!!!! (Excuse the port-a-potties)
What a great way to start the day! It made going to work extra special….but that wasn't the end of the excitement….On the was home, we all stayed a bit late, running around and on the way out, we took a look out the window……
DURAFLEX IS IN THE HOUSE!!!!! Thanks to Honoree, Ray Rude!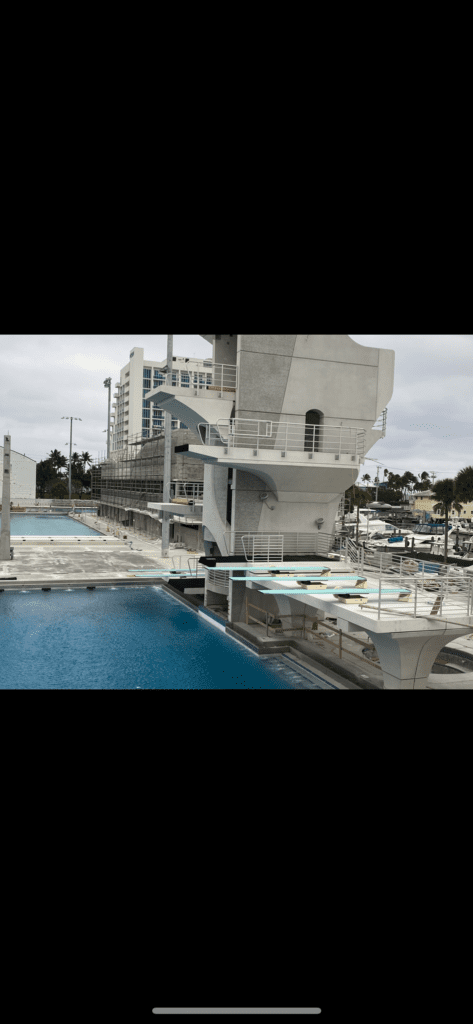 The springboards have been put in place! Both the 1- and 3- meter boards!
Needless to say, they got a lot of the finishing touches completed yesterday and it was a very exciting day around here in Fort Lauderdale! Stay tuned!
Who knows what will happen tomorrow!