Eddie Reese to be Given ISHOF Lifetime Achievement Award – October 9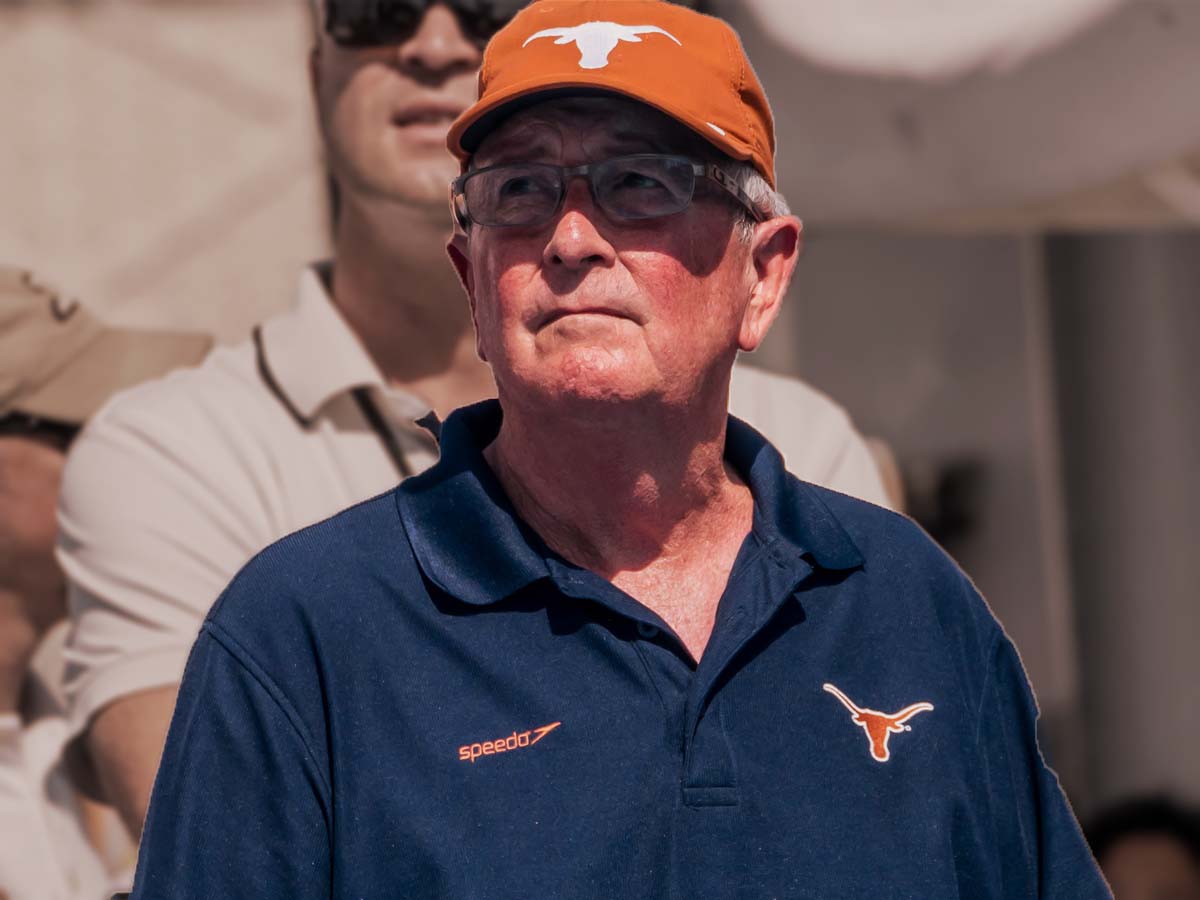 ---
26 August 2021
The ISHOF Lifetime Achievement Award is only giving when ISHOF deems someone worthy. The award has only been given out four other times in ISHOF's 56 year history. The ISHOF Lifetime Achievement Award recognizes the lifetime dedication and achievements from someone in the swimming/aquatics community. Reese will be honored on October 9th, 2021
Eddie Reese — 2021 ISHOF Lifetime Achievement Award
Coach Reese is the perfect selection for this award, particularly after his record breaking NCAA DI Championships win in 2021. Coach Reese had just won his un-precedented 15th National Championship at the University of Texas. After flirting with the idea of retirement, Reese decided there was still more he wanted to achieve with his group of guys. His decision to continue coaching will just add to lifetime achievements and enhance this award.
Reese will begin the 2021-2022 season, which will be his 44th as the Longhorns' head coach. The school will be seeking back-to-back national championships after earning a 27-point victory over California in March. Texas won the championship despite winning no individual swimming events at the meet and just two events overall, the 800 free relay and 1-meter diving.
Reese has won more NCAA team championships than any other swim coach, with wins in 1981, 1988, 1989, 1990, 1991, 1996, 2000, 2001, 2002, 2010, 2015, 2016, 2017, 2018 and 2021. Reese has coached 22 Olympic gold medalists and been the head coach of the U.S. men's Olympic team in 1992, 2004 and 2008. He was an assistant coach on the U.S. Olympic team in 1996, 2000 and 2012. Three swimmers under his current tutelage qualified for the 2021 U.S. Olympic team, including Townley Haas, Drew Kibler and Gunnar Bentz, while three others missed the team by one spot.
In addition, this year, former Texas Longhorn, Brendan Hansen will be inducted as an 2021 Honor Swimmer on Saturday night, October 9, 20021 and will be inducted by his coach, the one and only, Eddie Reese.
This is the current list of individuals who will also be honored on October 9th, 2021 along with Coach Reese:
International Swimming Hall of Fame Honorees
Brendan Hansen – Swimming
Rebecca Soni – Swimming
Elvira Khasyanova– Synchronized (Artistic) Swimmer
David Marsh– Coach
Bob Duenkel – ISHOF Contributor
Masters International Swimming Hall of Fame Honorees
Clay Britt – Swimming
David Cotton – Diving
Kerry O'Brien – Coach Contributor
Rose Cody – Artistic Swimming
Paragon and ISHOF Specialty Awards
Eddie Reese – 2021 Lifetime Achievement Award
Teri McKeever – Competitive Swimming
Dave Burgering – Competitive Diving
Betty Hazle – Synchronized Swimming
Lynn Comer Kachmarik – Water Polo
HOTEL INFORMATION
Host Hotel: Fort Lauderdale Marriott Harbor Beach Resort & Spa
Upscale retreat with private beach access, two pools, four restaurants, full service spa and oceanside bar. Location of the Saturday evening induction ceremony. ¼ mile south of the International Swimming Hall of Fame.
3030 Holiday Drive, Ft. Lauderdale, FL 33316 (954) 525-4000
Special ISHOF Guest Rate of $259 per night
Book your group rate for International Swimming Hall of Fame
NOTE: RESORT FEE IS INCLUDED in the $259 rate
Courtyard by Marriott Fort Lauderdale Beach
440 Seabreeze Blvd., Ft. Lauderdale, FL 33316 (954) 524-8733
Special ISHOF Guest Rate of $169 per night
Honoree Ceremony October 9, 2021
Start Date: Wednesday, October 7, 2021
End Date: Tuesday, October 12, 2021
Last Day to Book: Friday, September 15, 2021