Australian Diver, Matthew Mitcham to be inducted into ISHOF's Class of 2022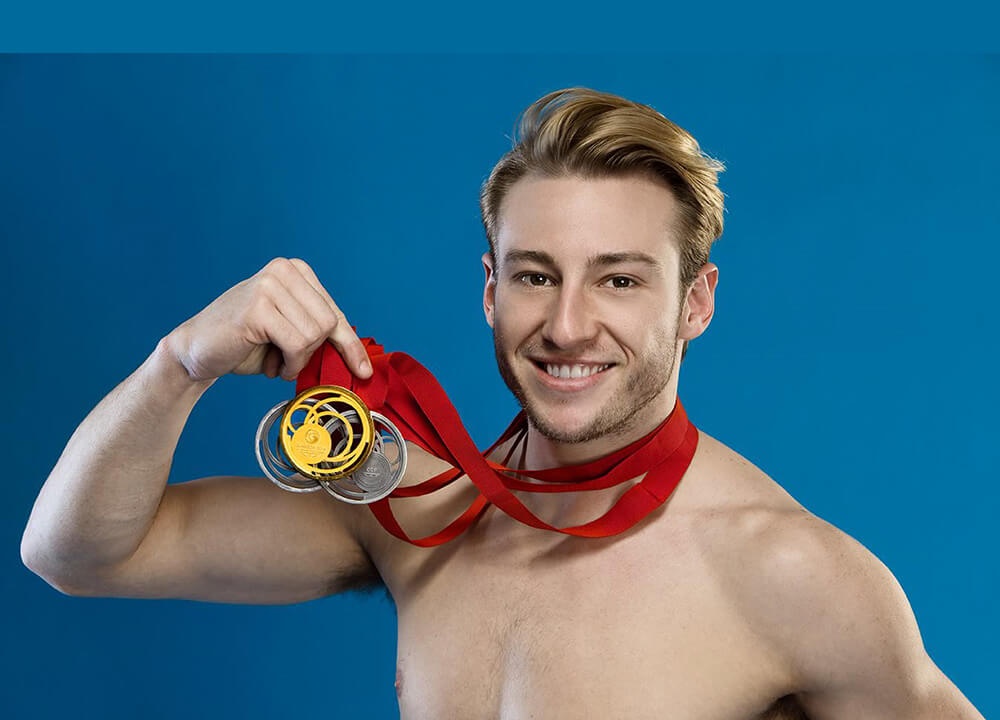 ---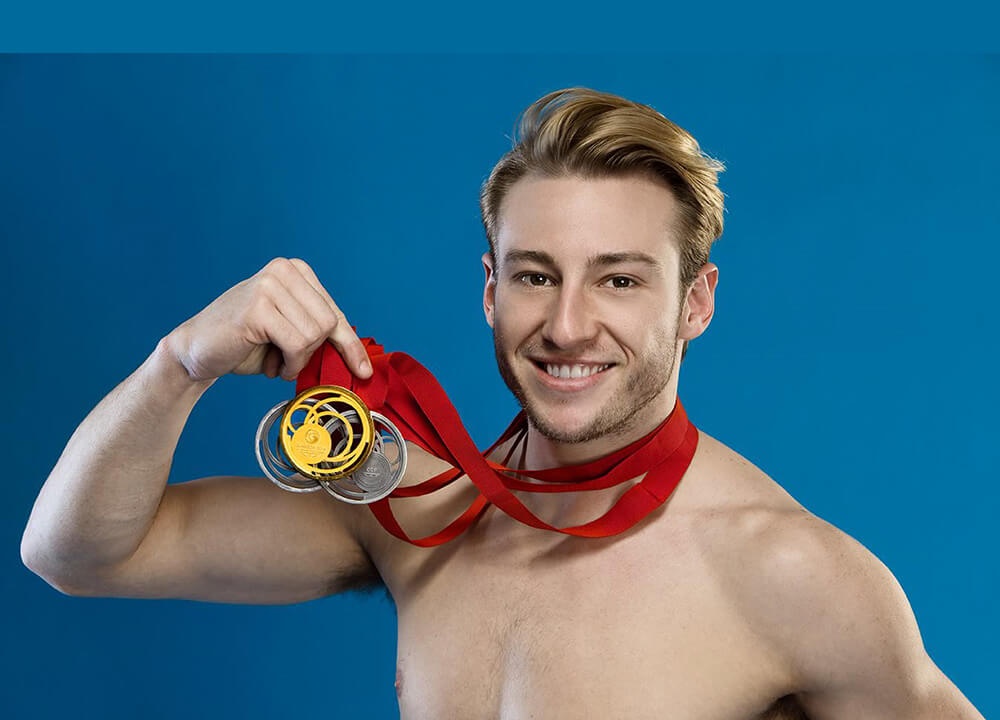 Australian Diver, Matthew Mitcham is credited with having received the highest single-dive score in Olympic history. At the 2008 Olympic Games, in Beijing, China, Mitcham chose to execute a two-and-one-half somersault with two-and-one-half twists in the pike position for his last dive. The dive had a very high degree of difficulty with 3.8. Mitcham scored four 10's, giving him, not only the highest score on a single dive ever, but the gold medal for the event as well.
By winning the 10-meter platform in 2008, Matthew Mitcham became the first Australian to win an Olympic gold medal in diving, since Dick Eve at the 1924 Summer Olympics in Paris, France.
More about Matthew Mitcham:
Although the platform was Mitcham's favored event, he was quite good on the springboard as well. At the 2009 World Championships, Mitcham won the bronze medal on the 1-meter, silver on the 1-meter, synchro 3-meter, 10 meter and synchro 10-meter, and at the 2014 Commonwealth Games, he took gold in the synchro 10-meter platform and silver in the 1-meter and synchro 3-meter.
Mitcham wrote his autobiography in 2012, "Twists and Turns." Soon afterward, it was made into a cabaret show, starring Mitcham, and travelled around the country of Australia (2014-15) getting great reviews.
Come join Mitcham and this year's class of 2022 in Ft. Lauderdale. If you cannot join us, consider making a donation.
To make a donation, click here: https://www.ishof.org/donate/
This year's International Swimming Hall of Fame Honorees include:
International Swimming Hall of Fame 2022 Honorees
Craig Beardsley (USA) – Swimming
Natalie Coughlin (USA) – Swimming
Marilyn Bell (CAN) – Open Water Swimming
Michael Klim (AUS) – Swimming
Jon Sieben (AUS) – Swimming
Daichi Suzuki (JPN)– Swimming
Matthew Mitcham (AUS) – Diving
Ursula Carlile (AUS) – Coach
Peter Hürzeler (SUI) – ISHOF Contributor
Mirko Vicevic (YUG/MON) Water Polo
Masters International Swimming Hall of Fame Honorees
Doris Steadman (USA) Masters Swimmer
Dr. Jane Katz (USA) Masters Contributor
Edith Bohm (GER) Masters Swimmer
Olga Kokorina (RUS) Masters Swimmer
Shigehisha Sekikawa (JPN) Masters Swimmer
Birte Hohlstein (GER) Masters Artistic Swimming
Guenther Wolf (GER) Masters Water Polo
The Induction Weekend Schedule
Saturday, October 15, 2022
Official 57th Annual International Swimming Hall of Fame Induction Ceremony and Dinner
5:30 pm VIP Reception
6:30 –10:00 pm Induction Ceremony & Dinner
HOTEL INFORMATION
Host Hotel: Fort Lauderdale Marriott Harbor Beach Resort & Spa
Upscale retreat with private beach access, two pools, four restaurants, full service spa and oceanside bar. Location of the Saturday evening induction ceremony. ¼ mile south of the International Swimming Hall of Fame.
3030 Holiday Drive, Ft. Lauderdale, FL 33316 (954) 525-4000
Special ISHOF Guest Rate of $229 per night, BOOK YOUR ROOM HERE
($39 Resort fee – Guests can opt out if not interested in resort amenities)
Additional Hotel Option: Courtyard by Marriott Fort Lauderdale Beach
440 Seabreeze Blvd., Ft. Lauderdale, FL 33316 (954) 524-8733 Special ISHOF Guest Rate of $189 per night
Honoree Ceremony October 15, 2022 Last Day to Book: Friday, September 30, 2022