Australian Butterflier, Jon Sieben to be Inducted into the International Swimming Hall of Fame as Part of Class of 2022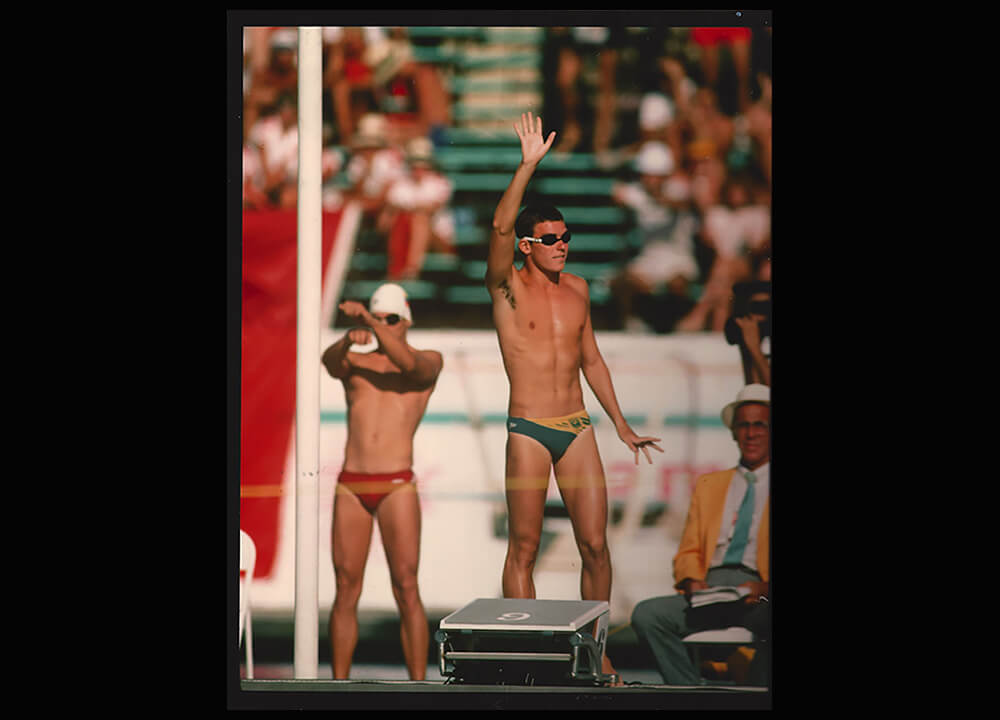 ---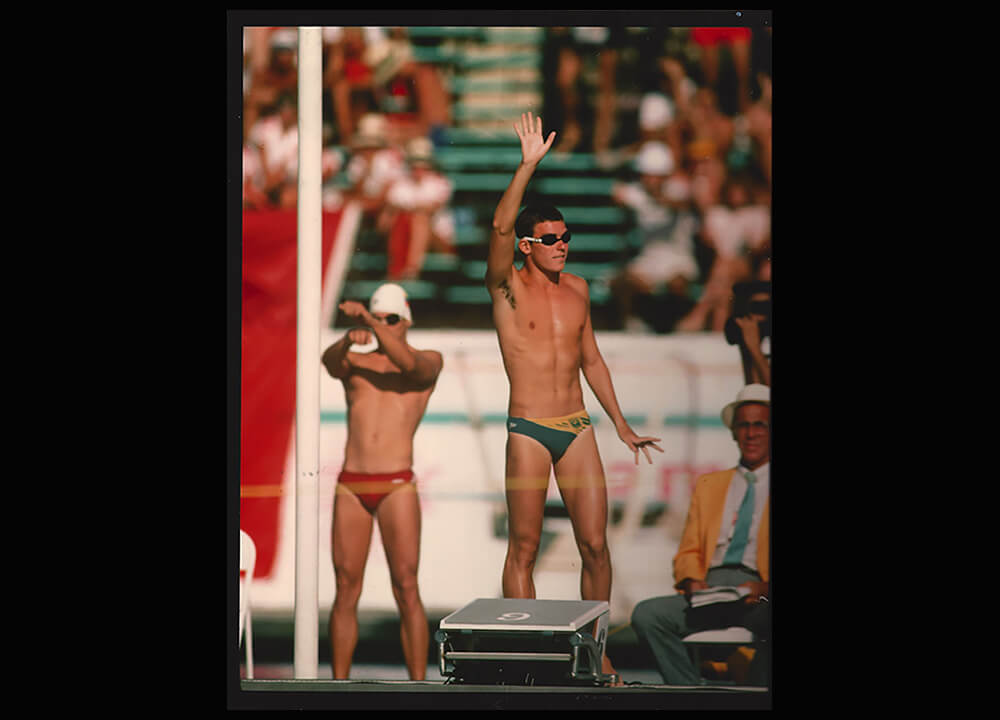 by MEG KELLER-MARVIN June 15, 2022
Aussie Jon Sieben set the world record with a blistering 1:57.04 in the 200m butterfly, winning the event in Los Angeles, in the major upset of the 1984 Olympic Games. He surprised everyone and beat Michael Gross of Germany. The record stood for 11 months until Gross regained it in 1985. Sieben continued swimming through two more Olympic cycles, 1988, Seoul and 1992 Barcelona.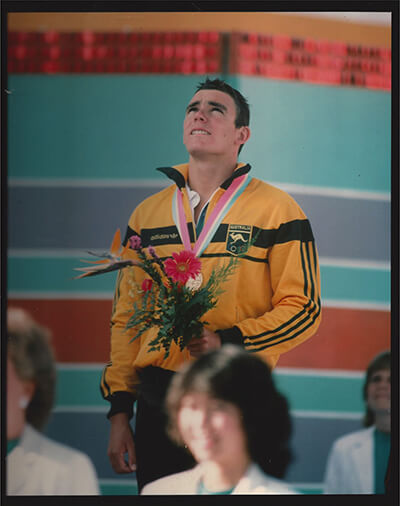 When his career ended, he walked away with 16 Long Course National Championships, 11 Open National Championships and numerous other championship medals.
Swimming as an NCAA swimmer, he competed for the University of Alabama under ISHOF Honor Coach, Don Gambril, who took him to the NCAA National Championships. There, he won silver in the 200m butterfly and bronze in the 100-meter butterfly.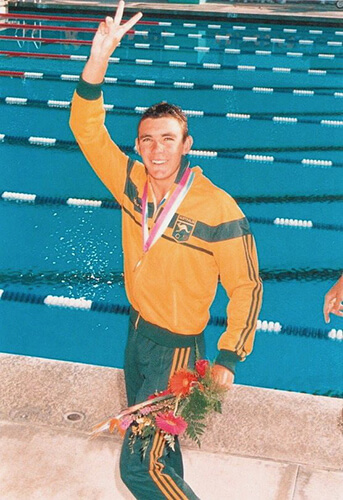 More about Jon Sieben:
With Sieben competing in three Olympic Games, it was the first time an Aussie swimmer had done so since Dawn Fraser had participated in three Olympic Games in 1956, 1960 and 1964.
Not only was Sieben an Olympic caliber swimmer, but in 2005 and 2009, he competed for Australia in the Universiade Games in the sport of water polo and in 2009, the team took home gold.
Come join Sieben and this year's class of 2022 in Ft. Lauderdale. If you cannot join us, consider making a donation.
To make a donation, click here: https://www.ishof.org/donate/
This year's International Swimming Hall of Fame Honorees include:
International Swimming Hall of Fame 2022 Honorees
Craig Beardsley (USA) – Swimming
Natalie Coughlin (USA) – Swimming
Marilyn Bell (CAN) – Open Water Swimming
Michael Klim (AUS) – Swimming
Jon Sieben (AUS) – Swimming
Daichi Suzuki (JPN)– Swimming
Matthew Mitcham (AUS) – Diving
Ursula Carlile (AUS) – Coach
Peter Huerzeler (SUI) – ISHOF Contributor
Mirko Vicevic (YUG/MON) Water Polo
Masters International Swimming Hall of Fame Honorees
Doris Steadman (USA) Masters Swimmer
Dr. Jane Katz (USA) Masters Contributor
Edith Bohm (GER) Masters Swimmer
Olga Kokorina (RUS) Masters Swimmer
Shigehisha Sekikawa (JPN) Masters Swimmer
Birte Hohlstein (GER) Masters Artistic Swimming
Guenther Wolf (GER) Masters Water Polo
The Induction Weekend Schedule
Saturday, October 15, 2022
Official 57th Annual International Swimming Hall of Fame Induction Ceremony and Dinner
5:30 pm VIP Reception
6:30 –10:00 pm Induction Ceremony & Dinner
HOTEL INFORMATION
Host Hotel: Fort Lauderdale Marriott Harbor Beach Resort & Spa
Upscale retreat with private beach access, two pools, four restaurants, full service spa and oceanside bar. Location of the Saturday evening induction ceremony. ¼ mile south of the International Swimming Hall of Fame.
3030 Holiday Drive, Ft. Lauderdale, FL 33316 (954) 525-4000
Special ISHOF Guest Rate of $229 per night, BOOK YOUR ROOM HERE
($39 Resort fee – Guests can opt out if not interested in resort amenities)
Additional Hotel Option: Courtyard by Marriott Fort Lauderdale Beach
440 Seabreeze Blvd., Ft. Lauderdale, FL 33316 (954) 524-8733 Special ISHOF Guest Rate of $189 per night
Honoree Ceremony October 15, 2022 Last Day to Book: Friday, September 30, 2022