Aussie Swimmer Michael Klim to be inducted into ISHOF as part of the Class of 2022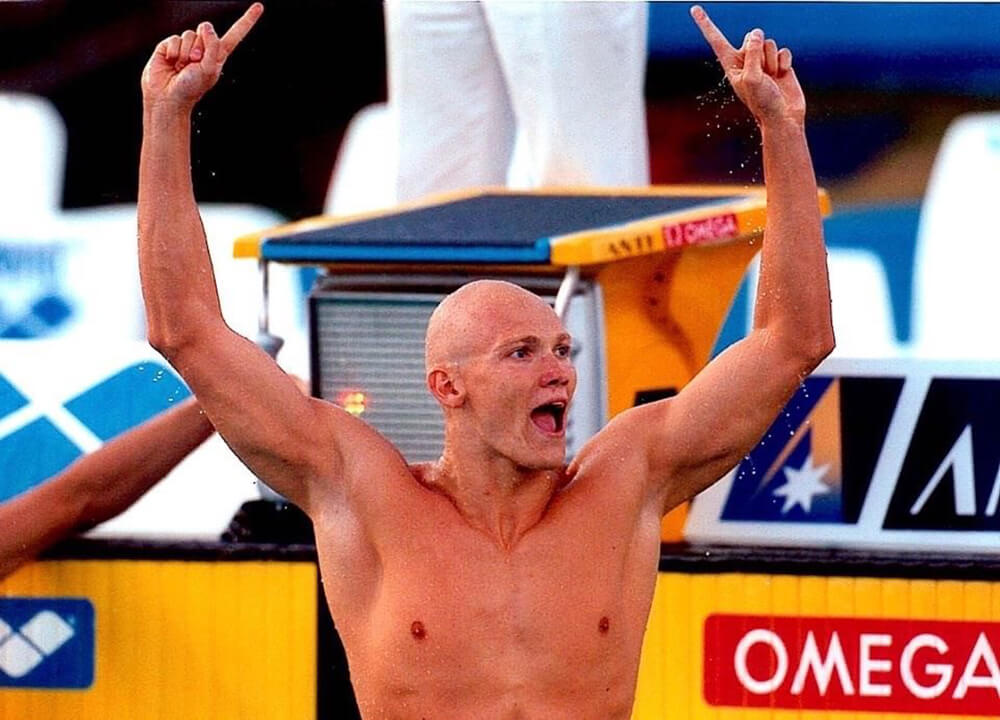 ---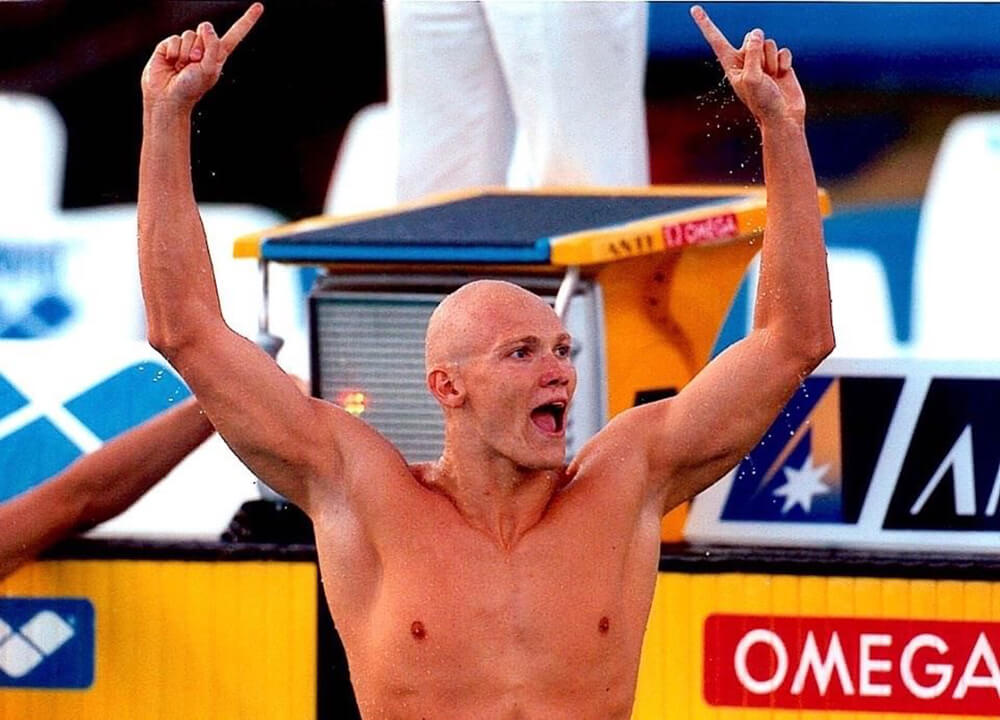 Michael Klim has been called the best relay swimmer ever. He is a three-time Olympian, multi-time world champion and 21-time world record holder. 1998 was Klim's year in the sun. In January, the FINA World Aquatics Championships were held in Perth, Western Australia, and in front of a boisterous home crowd, he was the leading swimmer of the meet. He triumphed in the 200m freestyle and the 100m butterfly, added silver in the 100m freestyle and bronze in the 50m freestyle. He was a member of each of Australia's three relay teams, winning gold in the 4×200m freestyle relay and 4×100m medley relay, and a silver in the 4×100m freestyle relay.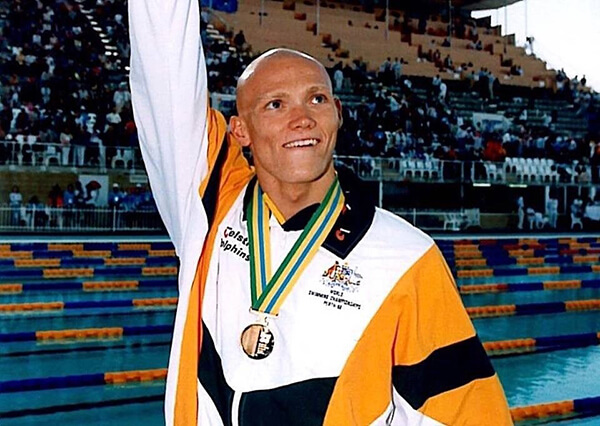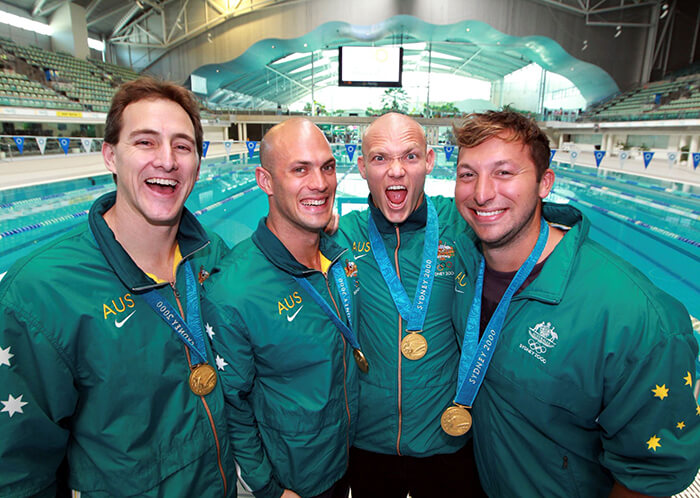 At the 2000 Summer Olympics, Klim set a world record (48.18) leading off the 4×100m freestyle relay, which paved the way for a world record (3:13.67), beating the Americans in this event for the first time in Olympic history. Three days later, he was part of the 4×200m freestyle relay, which set another world record (7:07.05), which left the opposition over 5 seconds in arrears on its way to victory.
More about Michael Klim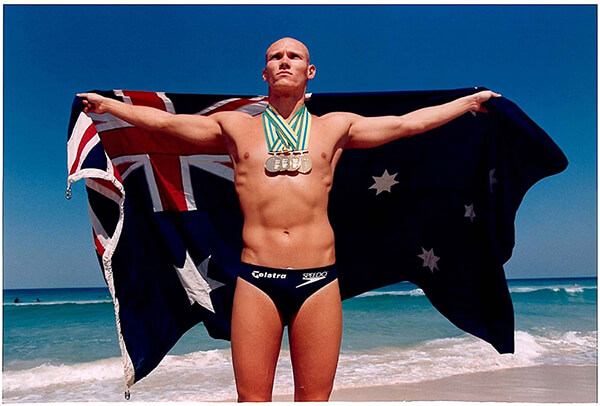 His 100m freestyle world record, was bested by Pieter van den Hoogenband in the semi's. In the final, he turned first at the wall, but his legs gave out in the second half and he placed fourth. In the 100m butterfly, he was the world record holder, again turning first at the wall heavily under world record pace but was cut down in the closing stages by Sweden's Lars Frölander, finishing second. On the final night, he claimed silver as part of the 4×100m medley relay team. Still quite a performance.
Come join Klim and this year's class of 2022 in Ft. Lauderdale. If you cannot join us, consider making a donation.
To make a donation, click here: https://www.ishof.org/donate/
This year's International Swimming Hall of Fame Honorees include:
International Swimming Hall of Fame 2022 Honorees
Craig Beardsley (USA) – Swimming
Natalie Coughlin (USA) – Swimming
Marilyn Bell (CAN) – Open Water Swimming
Michael Klim (AUS) – Swimming
Jon Sieben (AUS) – Swimming
Daichi Suzuki (JPN)– Swimming
Matthew Mitcham (AUS) – Diving
Ursula Carlile (AUS) – Coach
Peter Hürzeler (SUI) – ISHOF Contributor
Mirko Vicevic (YUG/MON) Water Polo
Masters International Swimming Hall of Fame Honorees
Doris Steadman (USA) Masters Swimmer
Dr. Jane Katz (USA) Masters Contributor
Edith Bohm (GER) Masters Swimmer
Olga Kokorina (RUS) Masters Swimmer
Shigehisha Sekikawa (JPN) Masters Swimmer
Birte Hohlstein (GER) Masters Artistic Swimming
Guenther Wolf (GER) Masters Water Polo
The Induction Weekend Schedule
Saturday, October 15, 2022
Official 57th Annual International Swimming Hall of Fame Induction Ceremony and Dinner
5:30 pm VIP Reception
6:30 –10:00 pm Induction Ceremony & Dinner
HOTEL INFORMATION
Host Hotel: Fort Lauderdale Marriott Harbor Beach Resort & Spa
Upscale retreat with private beach access, two pools, four restaurants, full service spa and oceanside bar. Location of the Saturday evening induction ceremony. ¼ mile south of the International Swimming Hall of Fame.
3030 Holiday Drive, Ft. Lauderdale, FL 33316 (954) 525-4000
Special ISHOF Guest Rate of $229 per night, BOOK YOUR ROOM HERE
($39 Resort fee – Guests can opt out if not interested in resort amenities)
Additional Hotel Option: Courtyard by Marriott Fort Lauderdale Beach
440 Seabreeze Blvd., Ft. Lauderdale, FL 33316 (954) 524-8733 Special ISHOF Guest Rate of $189 per night
Honoree Ceremony October 15, 2022 Last Day to Book: Friday, September 30, 2022