2023 ISHOF Specialty Awards to be presented during Honoree Induction Weekend, September 29-30, 2023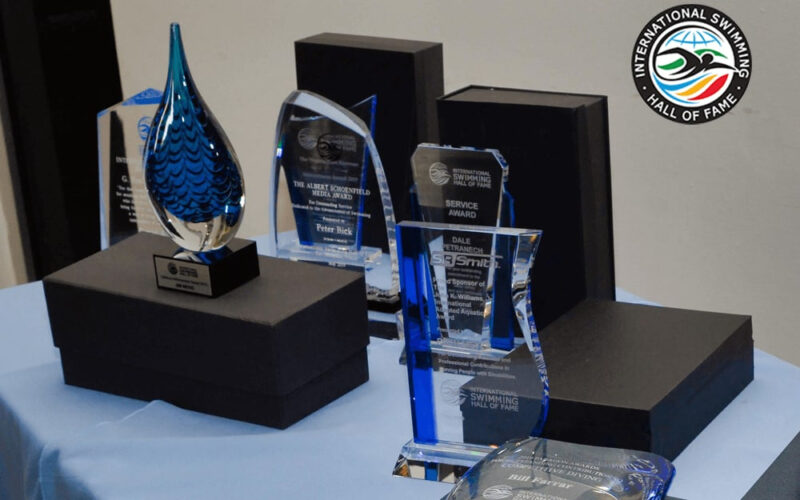 ---
---
The International Swimming Hall of Fame (ISHOF) is proud to announce the recipients of it's 2023 Specialty Awards. The ISHOF Specialty Awards are presented annually to individuals for outstanding contributions to aquatics. This year's awards will be presented on Friday evening, September 29, 2023, in conjunction with the ISHOF Aquatic Awards presented by AquaCal in Fort Lauderdale, Florida, USA. Ticket information will be coming soon or please call 570-594-4367.
This year's ISHOF Specialty Award Recipients:
Thomas Gompf and Elaine K. Howley – Buck Dawson Author's Award: "A Life Aloft"
Laura Voet— ISHOF Service Award
Norman Taplin —Judge G. Harold Martin Award
Amanda Gawthrope — Virginia Hunt Newman Award
Gail Dummer —John K. Williams, Jr. International Adapted Aquatics Award
John Lohn — Al Schoenfield Media Award
2023 Buck Dawson Authors Award –Tom Gompf and Elaine K. Howley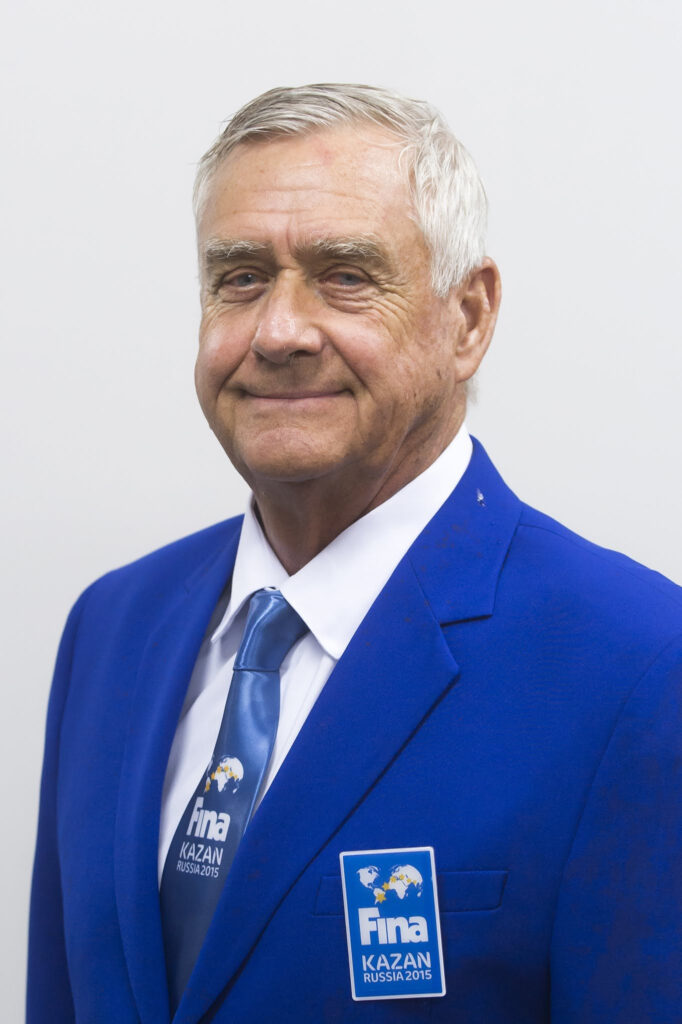 Thomas Gompf
A Life Aloft is a memoir from 1964 Olympic bronze medalist and 2002 ISHOF Honoree Thomas Gompf. The book tells of Gompf's life as a world-class diver and lifelong champion of the sport while also reflecting on his experiences as a wartime and commercial pilot. Gompf won the bronze medal in the 10-meter platform diving event at the 1964 Tokyo Olympics. Gompf later became head diving coach at the University of Miami, where simultaneously, he enjoyed a 30-year career as a commercial pilot, a job which came in handy as he traveled the world as a member of FINA, the international organization that governs aquatic sports, now called World Aquatics.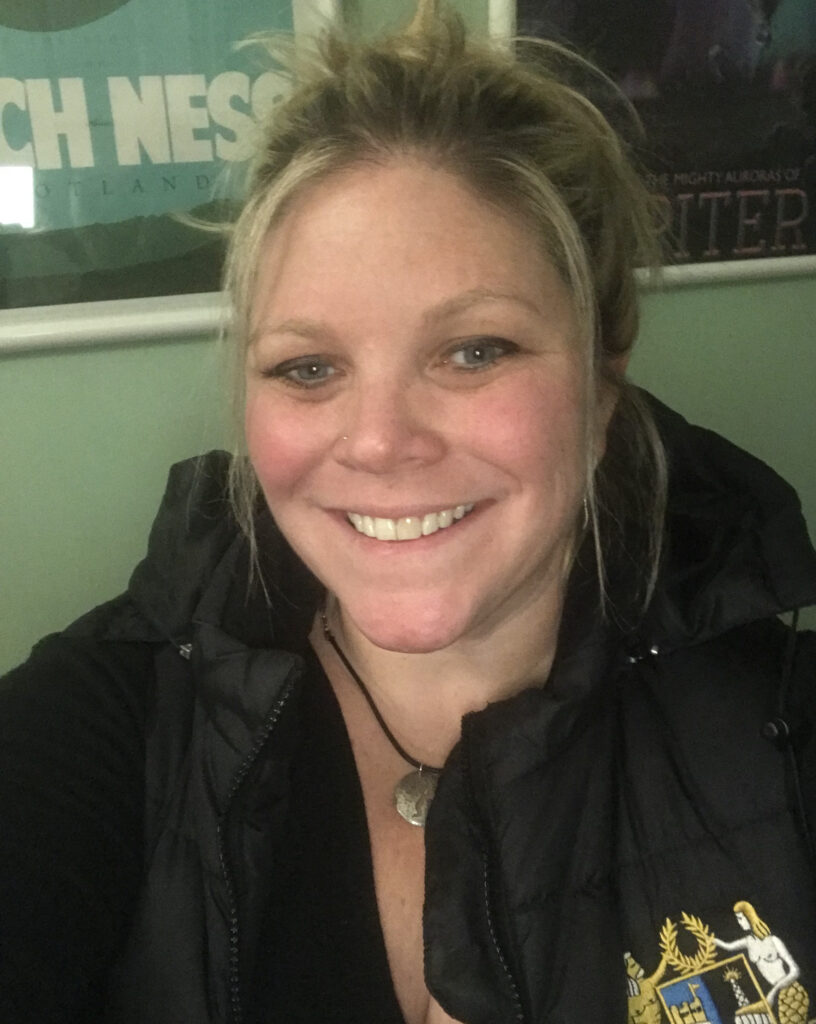 Elaine K. Howley
A Life Aloft was co-written with Elaine K. Howley, an award-winning freelance journalist and editor based in Boston, Massachusetts. A southern New Jersey native, Howley holds a Bachelor's degree from Georgetown University and a Master's degree in Publishing and Writing from Emerson College in Boston. Howley, a lifelong swimmer herself, previously served as Publications Manager for United States Masters Swimming and Managing Editor of SWIMMER Magazine.
About Buck Dawson: Dawson was a veteran of WWII who served as assistant and publicist for Generals Gavin and Ridgeway in the 82nd Airborne. From the time he was chosen to lead ISHOF in 1962, until his death in 2008, Buck traveled the world armed with Hall of Fame brochures, books, and bumper stickers. He was always spreading the word, and always willing to talk and teach swimming and swimming history to anyone who would listen. He wrote hundreds of articles and was the author of eight books, ranging in subjects from bathing beauties to war, but especially swimming.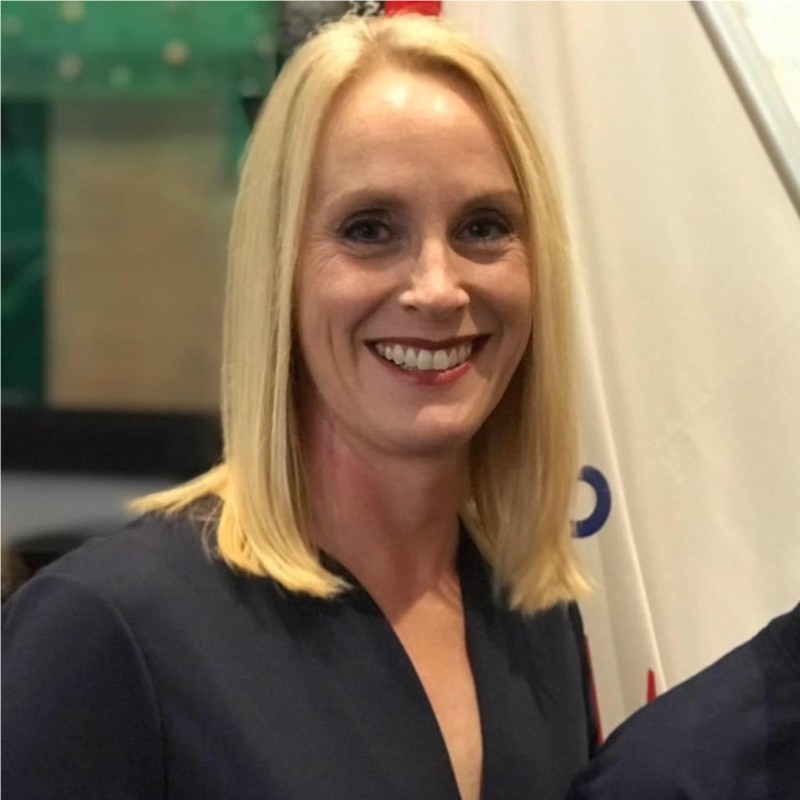 2023 International Swimming Hall of Fame Service Award — Laura Voet
The staff of the International Swimming Hall of Fame are pleased to announce that Laura Voet will receive the 2023 ISHOF Service Award. The ISHOF Service Award is given to an individual who has selflessly volunteered their time, energy, and resources to advance the interests and work of the International Swimming Hall of Fame.
Laura Voet has easily given over 30 years of her time, energy, ideas and skills to the International Swimming Hall of Fame (ISHOF). She came to Fort Lauderdale in 1990, as a graduate of both the University of Indiana and Buck Dawson's Camp Ak-O-Mak. The Oregonian soon made Fort Lauderdale her home, and she began working at the ISHOF museum where she became the Public Relations and Media Manager. After several years at the museum, she spread her wings in 1993, and moved over to the Aquatic Center where she became an Assistant Manager along side future husband, Mark Voet and Manager, Stu Marvin, where the three of them ran the greatest aquatic events in the United States: Just ask the YMCA, USA Swimming or any other aquatic governing body. ISHOF would always remain a special place to Laura, not only because it was her first job, but because of Buck, the many friends she had made there and of course, ISHOF's mission. She looked out for ISHOF and was always happy to include us in events, or in any way possible. In 2004, Laura was named manager of the Fort Lauderdale Aquatic Complex, now the Aquatic Center. It wasn't easy in the beginning; the pool needed a renovation, and little by little, the events started moving away. Laura persevered and eventually the renovation that the complex so desperately needed came to fruition; and the beautiful new upgraded Fort Lauderdale Aquatic Center will always be Laura Voet's legacy. No one knows the Fort Lauderdale Aquatic Center inside and out like Laura Voet does. She was there every single day, and every step of the way during the construction process, both learning and documenting it for the future. And for all her many kindnesses, talents and knowledge, ISHOF will always be eternally grateful.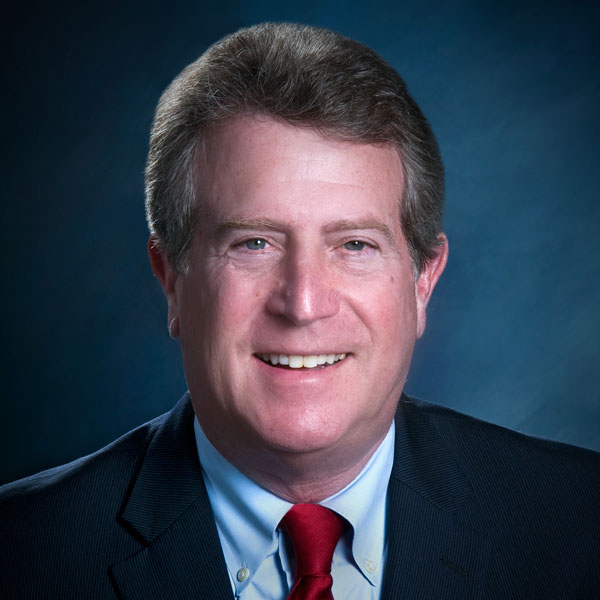 2023 Judge G. Harold Martin Award — Norman Taplin
The Awards and Recognition Committee of the International Swimming Hall of Fame is pleased to announce Norman Taplin, as the recipient of the 2023 Judge G. Harold Martin Award. The G. Harold Martin Award is presented to someone for their long and exceptional leadership, insight, and dedication to the water safety of children and the cause of making "Every Child A Swimmer".
ISHOF Chairman of the Board, Bill Kent met Norman Taplin through a friend in early 2020 when Kent started the campaign to pass the Every Child A Swimmer (ECAS) legislation in Florida. Taplin is a lobbyist in the insurance industry, based in Palm Beach County, with offices and personnel in 15 states. He immediately introduced Kent to two Florida Senators who were key in getting the ECAS bill into the committee process. Kent says, "It wouldn't have gotten through on that side of the legislature without Norm opening the door." After the Florida bill passed, Kent asked if he could help in other states. Taplin proactively introduced the ECAS team to key people in both Georgia and Arkansas where legislation was recently passed in both states. On May 4, 2023, the ECAS team travelled to Atlanta to witness the signing of the Legislation, and on May 24, 2023, they went to Little Rock to do the same. Norm is already helping the ECAS group start similar campaigns in several other key states for passage in 2024.
About G. Harold Martin: Back in 1908, G. Harold Martin almost drowned in the Ohio River. Over the next two decades he almost drowned two more times. From these experiences evolved a mission to make "Every Child A Swimmer." His civic involvement led to the building of Fort Lauderdale's first municipal pool in 1927. Kiwanian sponsored free swim lessons at the pool, and eventually influenced the decision by ISHOF to be located in Fort Lauderdale. An active Kiwanian his entire adult life, he was instrumental in making the Key Club an integral club within Kiwanis International and the adoption of Every Child A Swimmer as a Kiwanian project.
2023 Virginia Hunt Newman International Award — Amanda Gawthrope
The Awards and Recognition Committee of the International Swimming Hall of Fame is pleased to announce that Amanda Gawthrope will be the 2023 recipient of the Virginia Hunt Newman International Award.
Infant aquatics has been Amanda Gawthrope's life calling and she has taught thousands of parents and babies, as well as young children all over the world since the late 1990's. First, through Birthlight, a training scheme for teachers, parents and children based in Cambridge, England and then under her own initiative. Teaching 'swimming better' has been and still is her life and passion.
She has done much for the development of infant aquatics since the early 1990's. Amanda's philosophy and inspiration started growing more rapidly after attending the World Aquatic Babies and Children (WABC) conference in Buenos Aires (2001) where she met many wonderful, professional and inspirational teachers from around the world.
Amanda has spent many years teaching children and their parents 'swimming better' in different countries, particularly Russia and China. While in those two countries, she also devoted part of her time to coaching children with disabilities; a group that often gets overlooked in countries like these. Amanda has always had an affection for special babies and toddlers.
She has been vocal and practical in the need to develop compromises that lead to 'child-led swimming' rather than focus on a baby sensory approach that avoids the challenges of submersion. Playful parent submersion and teaching by imitation appealing to infants' sense of humor have been unique strengths in Amanda's teaching throughout her life. Amanda believes "A lack of compromise risks pushing parents to water survival skills, which is a great loss to everyone and misrepresents gentle/happy infant aquatics", which was the message of Virginia Hunt Newman.

2023 John K. Williams, Jr. International Adapted Aquatics Award — Gail Dummer
The Adapted Aquatics Committee of the International Swimming Hall of Fame is pleased to announce that Gail Dummer will receive the 2023 John K. Williams, Jr. International Adapted Aquatics Award. The annual award, honoring individuals or organizations who have made significant and substantial contributions to the field of adaptive aquatics, is presented by S.R. Smith, a world-leading manufacturer of commercial and residential swimming pool deck equipment headquartered in Canby, Oregon.

Gail M. Dummer has been engaged in sustained efforts to positively influence inclusion of swimmers with disabilities in competitive swimming throughout her career as teacher, coach, administrator, volunteer, researcher and swimmer.
Of special note are the three USOC grant-funded disability swimming camps she wrote and directed that were designed to facilitate the following changes: She encouraged the organizations to work together as swimmers first, and disability second. She involved USA Swimming in helping with the selection of athletes and the disabled sports organizations in selecting one coach and one coach-in-training to promote athletes in leadership roles. She made the USOTC to conduct swimming research using swimmers with disabilities as subjects. She was able to transfer the Paralympic selection process of athletes and coaches to USA Swimming and to pull a panel of disability experts and officials together to develop officiating guidelines in order to mainstream swimmers with a disability in USA Swimming meets.
Ms. Dummer has spent her career devoted to the advancement of athletes with disabilities and promoting activities that enable both the disabled and the able bodied the opportunity to learn how to train and coach these unique athletes.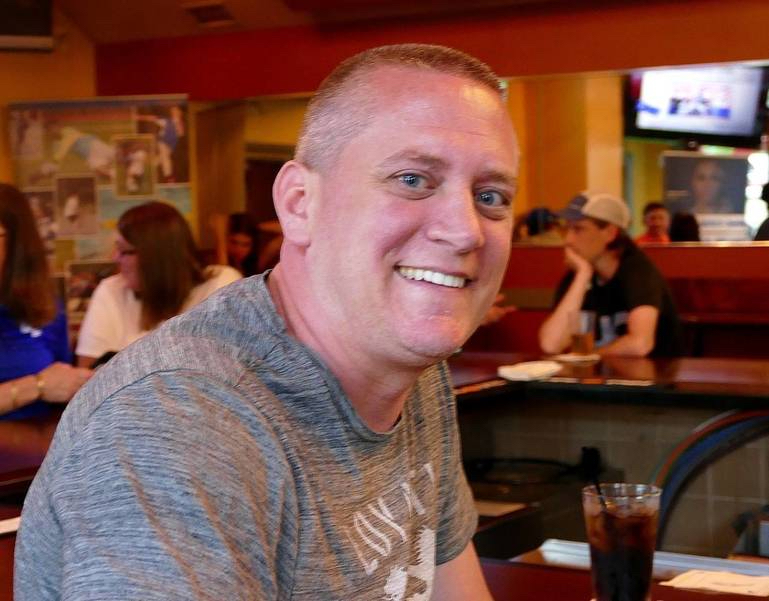 2023 Al Schoenfield Media Award — John Lohn
The Awards and Recognition Committee of the International Swimming Hall of Fame is pleased to announce John Lohn as the recipient of the 2023 Al Schoenfield Media Award for his outstanding contributions to the promotion of aquatic sports through journalism. This award is presented by ISHOF in memory of Al Schoenfield.
John Lohn is the Editor-in-Chief of Swimming World Magazine and its website, www.swimmingworldmagazine.com. He has covered the sport of swimming at the international level for more than 20 years, reporting from events such as the Olympic Games, World Championships, Pan Pacific Championships, United States Nationals and NCAA Championships. He has written five books on swimming, including Below the Surface, a 2021 publication which examines the history and top moments in the sport.
Lohn has written about every aspect within the pool, from historical figures to the background of competitive swimming. He takes a fascinating, in-depth look at the history of competitive swimming and the people and moments that have defined the sport in five books:
Below the Surface: The History of Competitive Swimming (2021); The 100 Greatest Swimmers in History (2018); The Most Memorable Moments in Olympic Swimming (2014); They Ruled the Pool: The 100 Greatest Swimmers in History (2013); Historical Dictionary of Competitive Swimming (2010);
Al Schoenfield was the Editor and Publisher of Swimming World Magazine (1960-1977) and served on various international committees of swimming, including the FINA Technical Swimming Committee (1980-1984). Schoenfield's life was a commitment to swimming and he participated in its administrative structure and spread its stories through his magazines and promotions. Al died in 2005, but his legacy will forever endure to all who have benefited from his lifetime of service to swimming
2023 ISHOF Aquatic Awards presented by AquaCal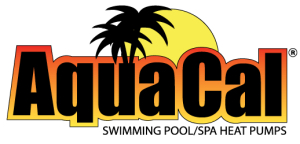 The First Annual Aquatic Awards presented by AquaCal are a spectacular event that celebrate the unsung heroes who make competitive and recreational aquatics possible. Our goal is to honor the people who save lives, promote water safety, and further aquatic education around the world. We are thrilled to be able to recognize these important people on an annual basis at the International Swimming Hall of Fame through the generous sponsorship of AquaCal.
Competitive Swimming: Michael Unger
Water Polo: Mark Kaganov
Competitive Diving: Ellie Smart
Synchronized Swimming: Maria Jose Bilbao
Aquatic Safety: Cullen Jones
Recreational Swimming: Sofia Forte
HOTEL INFORMATION
Host Hotel: Fort Lauderdale Marriott Harbor Beach Resort & Spa
Upscale retreat with private beach access, two pools, four restaurants, full service spa and oceanside bar, ¼ mile south of the International Swimming Hall of Fame.
3030 Holiday Drive, Ft. Lauderdale, FL 33316 (954) 525-4000
Special ISHOF Guest Rate of $229 per night, BOOK YOUR ROOM HERE
($39 Resort fee – Guests can opt out if not interested in resort amenities)
Additional Hotel Option: Courtyard by Marriott Fort Lauderdale Beach
440 Seabreeze Blvd., Ft. Lauderdale, FL 33316 (954) 524-8733
Special ISHOF Guest Rate of $169-$189 per night
Honoree Ceremony September 29-30, 2023 ~ Last Day to Book: Friday, September 15, 2023
Book your group rate for Honoree Ceremony
Make your plans now to attend the weekend, September 29-30, 2023!
About ISHOF
The International Swimming Hall of Fame (ISHOF) museum opened its doors to the public in December of 1968 in Fort Lauderdale, Florida. That same year, the Fédération Internationale de Natation (FINA) now World Aquatics, – the governing body for Olympic aquatic sports – designated the ISHOF museum as the "Official Repository for Aquatic History". In 2018, Sports Publications Inc, publisher of Swimming World Magazine and its multi-media platforms, merged with ISHOF to expand the museum's reach and impact. Today, ISHOF's vision is to be the global focal point for recording and sharing the history of aquatics, promoting swimming as an essential life-skill, and developing educational programs and events related to water sports. Show your support for the sport of swimming by becoming a member of ISHOF.