1982 ISHOF Honoree & South African Olympian Joan Harrison Recovers Stolen Medal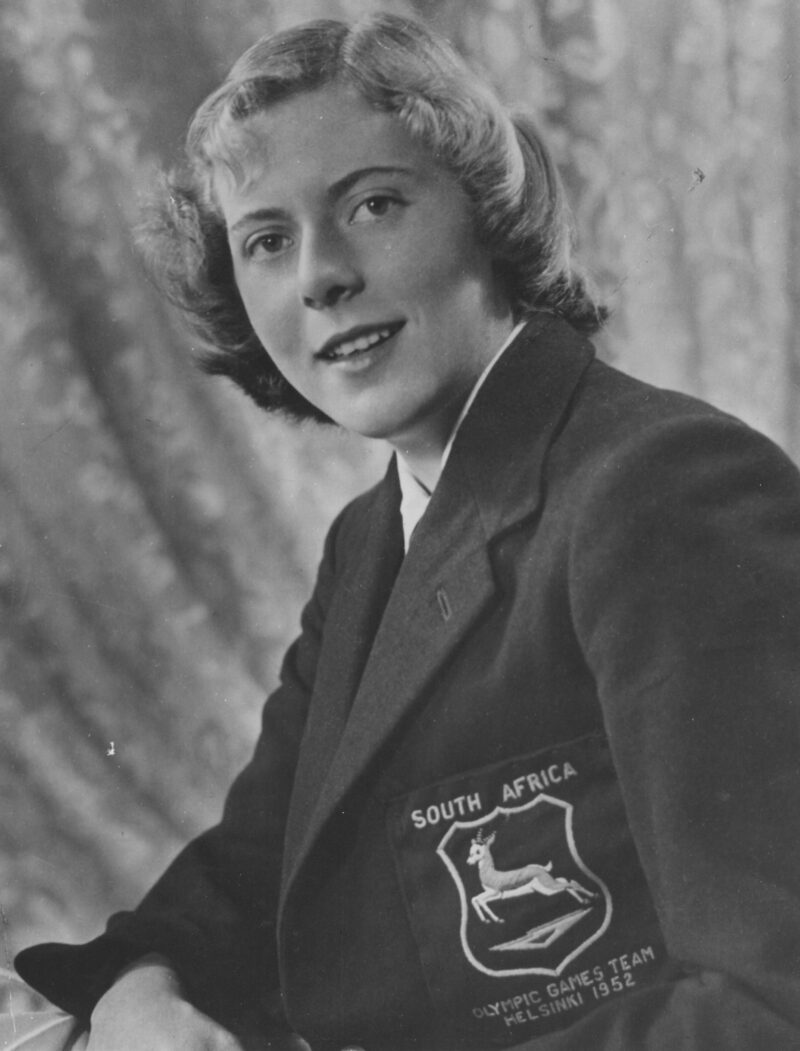 ---
by MATTHEW DE GEORGE – SENIOR WRITER
An international swimming medal belonging to Joan Harrison that had been feared stolen has been recovered by her family, according to social media posts.
Harrison – now Joan Breetzke – had been keeping a gold medal from the 1954 Commonwealth Games (then, the British Empire Games) at the house of her grandson, Craig Murray, in East London, South Africa. The house was burgled in December, and Murray feared the medal was among those taken. He posted to social media for help recovering the medal.
Tuesday, that medal and another from the same meet were recovered nearby by someone who had seen the post.
The story was first reported by Inside The Games.
"My gran could not stop smiling when we broke the news to her," Murphy wrote. "She could not believe that it was recovered!"
Harrison, 87, won two golds, a silver and a bronze at the 1954 British Empire Games in Vancouver. (The silver medal is in the 3×100-yard medley relay, before butterfly became its own discipline). She also won gold in the 440-yard freestyle and bronze in the 110-yard free at the 1950 meet in Auckland. She was just 14 years old at the time.
Harrison became the first South African woman to win an Olympic swimming gold medal when the claimed the 100-meter backstroke at the 1952 Games in Helsinki. She retired from swimming at age 17 to focus on her field hockey career, but returned to win national titles in 1956, though she did not qualify for the Olympics that hear. Harrison was inducted to the International Swimming Hall of Fame in 1982.