USMS Spring Championships: Nathan Adrian, Anthony Ervin, Jenny Thompson Lead Superb Field of 2500 (Psych Sheets)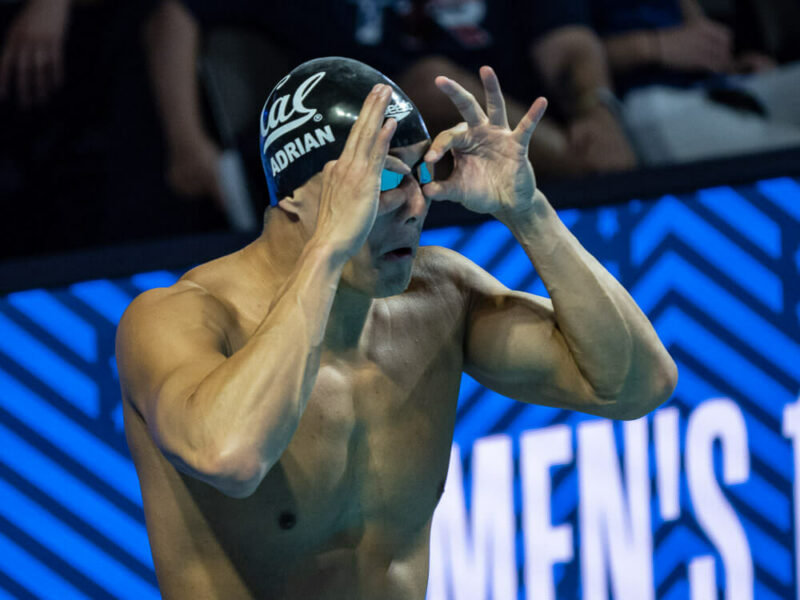 ---
by DAN D'ADDONA — SWIMMING WORLD MANAGING EDITOR
The U.S. Masters Swimming (USMS) Spring National Championships kick off on Thursday in Irvine, California. It is the first time since 1981 a USMS national meet will be held in the Southern California city.
The event is expected to be the largest in USMS history with nearly 2,500 swimmers entered.
Thursday's first session will feature the 1650 freestyle and 1000 free events, with Friday's slate offering the 100 breaststroke, 200 backstroke, 50 butterfly, 200 IM, 100 free and mixed 200 free relay. Saturday will feature the 500 free, 100 butterfly, 200 breaststroke, 100 IM, 50 backstroke, 200 medley relay and 200 freestyle relay. Sunday's final session will include the 400 IM, 50 free, 200 butterfly, 100 backstroke, 200 free, 50 breast and mixed medley relay.
Several of the top Masters swimmers over the years are slated to compete, including Laura Val, who has been a Swimming World Masters Swimmer of the Year on several occasions. Meanwhile, several Olympic stars are entered, led by gold medalists Nathan Adrian, Anthony Ervin and Jenny Thompson. There will be at least 22 Olympians competing in the meet, including 13 who represented the U.S.
Former Stanford NCAA record-holder Ally Howe is slated to compete. She once held the NCAA record in the 100 backstroke. Felicia Lee, another NCAA champion, is slated to compete in multiple events, as is former national teamer Becca Mann.
For the men, Vladimir Morozov is slated to compete in the 50 free. Mission Viejo's David Heron and Grant Shoults are scheduled to swim the 500 free and are seeded one hundredth apart. Former NCAA champions Abram DeVine and Andrei Minakov are also scheduled to compete.
Elite breaststrokers Jeff Commings and Steve West are on the psych sheets and have routinely produced top-tier performances through the years.
The oldest competitor is 101-year-old Maurine Kornfeld, who swims for Rose Bowl Masters in Pasadena. The oldest male competitor is Albert Edgerton, 97, who is from California. There are six swimmers who are at least 90 years old and 57 swimmers who are at least 80 years old.
Age for the meet is determined as of April 30, 2023, except for 18-year-olds, who must be 18 by April 26, 2023. Age groups for individual events: 18–24, 25–29, 30–34, 35–39 … (five-year increments as high as necessary). Relay events: 18+, 25+, 35+, 45+, etc (10-year increments as high as necessary, determined by the age of the youngest relay member).