USA Swimming Announces 2023 Schedule, with Pro Swim Series stop at Hall of Fame Aquatic Center new facility in Ft. Lauderdale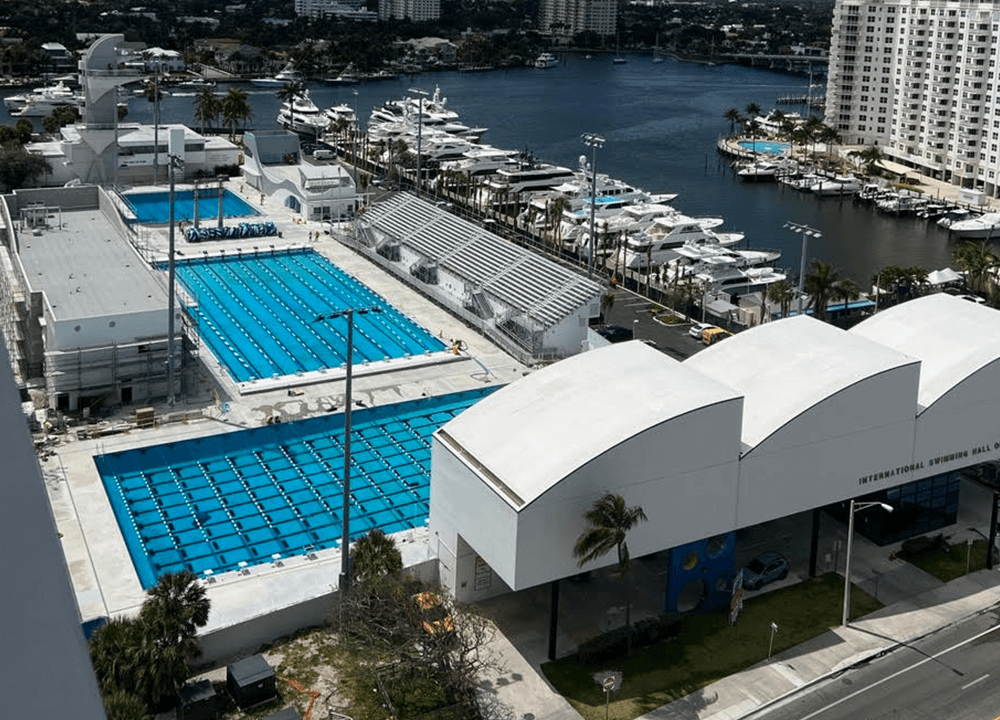 ---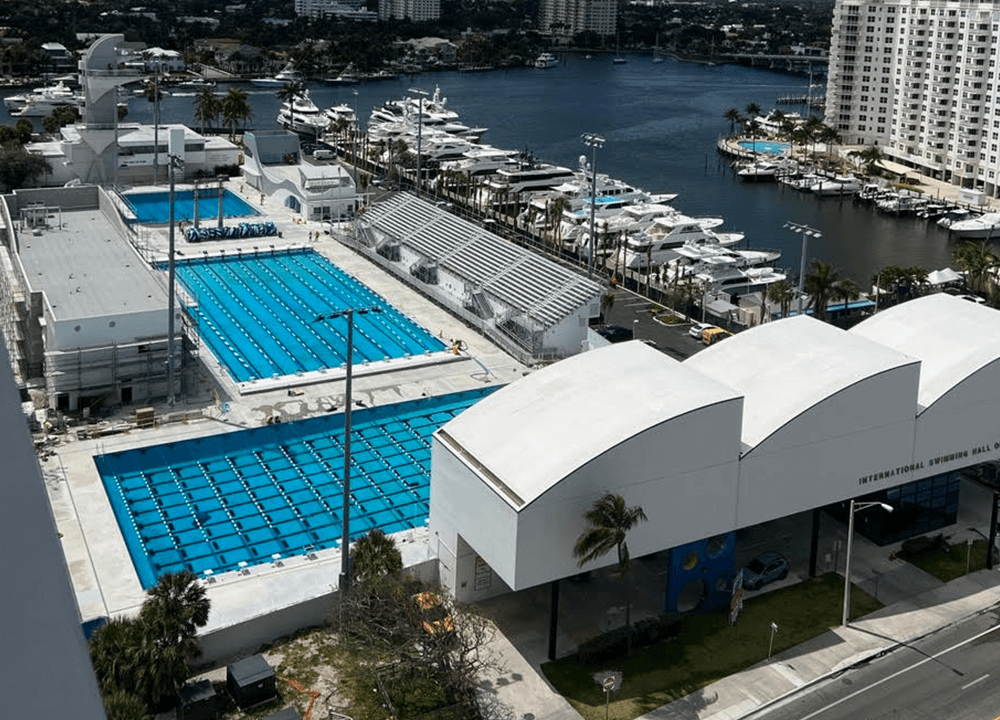 by MATTHEW DE GEORGE – SENIOR WRITER13 July 2022,
USA Swimming Announces 2023 Schedule, With Pro Swim Series Stop at ISHOF Pool
USA Swimming on Wednesday announced dates and locations for domestic competitions in 2023, a slate that includes a TYR Pro Swim Series stop in Fort Lauderdale, scheduled for the new Fort Lauderdale Aquatic Center at the International Swimming Hall of Fame.
Wednesday's schedule includes four TYR Pro Swim Series stops in the spring – in Knoxville, Tenn.; Fort Lauderdale, Fla.; Westmont, Ill.; and Mission Viejo, Calif. They build to International Team Trials in Indianapolis from June 27-July 1. Phillips 66 Nationals will be held in Irvine, Calif., Aug. 1-5.
The TYR Pro Swim Series is tentatively scheduled for March 1-4 in Fort Lauderdale. It would be one of the first major events hosted by the state of the art facility in Fort Lauderdale, which is also home to the International Swimming Hall of Fame.
The winter Toyota U.S. Open will occur Nov. 29-Dec. 2, at a location TBD. The location is also to be announced for Speedo Winter Junior Championships, in the East and West halves.
"Our goal is to provide as much clarity as possible regarding next year's calendar as early as possible, enabling our members to develop training regimes that optimize performance while allowing membership to organize their year accordingly," USA Swimming President & CEO Tim Hinchey III said in a press release. "We are investing in quality competitions at a cadence that will set athletes up for success and will look to finalize locations for every event as soon as possible."
The full USA Swimming 2023 schedule:
Jan. 11-14: TYR Pro Swim Series, Knoxville, Tenn.
March 1-4: TYR Pro Swim Series, Fort Lauderdale, Fla.
April 12-15: TYR Pro Swim Series, Westmont, Ill.
April 21-23: Open Water Nationals, Sarasota, Fla.
May 17-20: TYR Pro Swim Series, Mission Viejo, Calif.
June 27-July 1: International Team Trials, Indianapolis, Ind.
July 25-29: Speedo Junior National Championships, Irvine, Calif.
Aug. 1-5: Phillips 66 National Championships, Irvine, Calif.
Nov. 29-Dec. 2: Toyota U.S. Open, TBD
Dec. 6-9: Speedo Winter Junior Championships (East), TBD
Dec. 6-9: Speedo Winter Junior Championships (West), TBD