U.S. Nationals: Abbey Weitzeil Pulls Ahead to Win the Women's 100 Free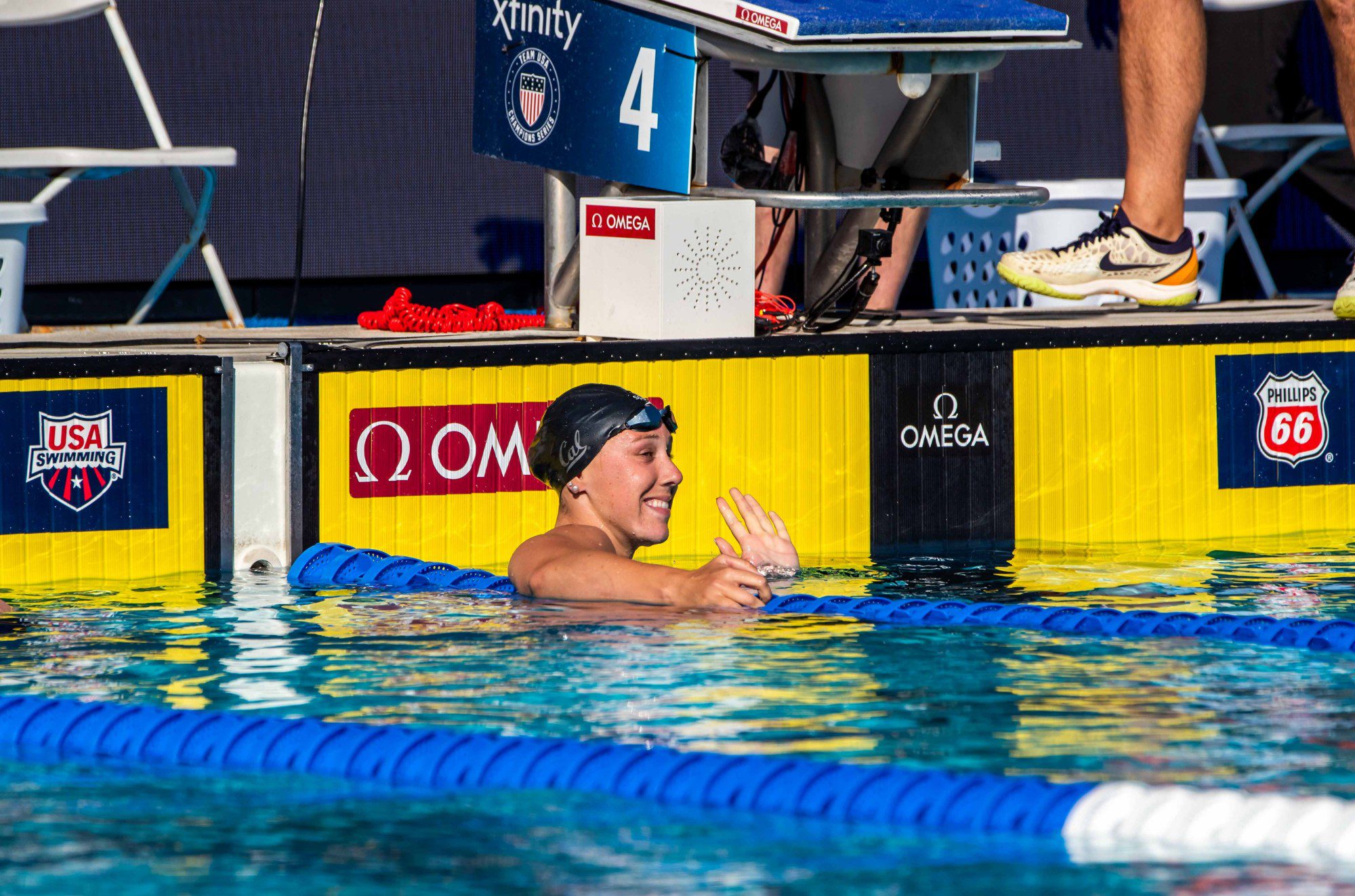 ---
31 July 2019, 05:49pm
Women's 100 Free (Abbey Weitzeil)
Photo Courtesy: Connor Trimble
Over the past several years, Abbey Weitzeil has established herself as one of the United States' top sprinters, particularly over the 50-meter distance. But the California-Berkeley product is also showing her worth in the 100 freestyle, evident in the personal-best time that landed her a national title on Wednesday night. Bolting to the lead from the start, Weitzeil led the field throughout the two laps and finished in 53.18, nearly a second clear of runnerups Gretchen Walsh and Erika Brown (54.13).
Weitzeil turned in several strong relay swims at last week's World Championships and despite the travel from Korea to the United States, she had no trouble maintaining her momentum. Weitzeil turned in 25.31 and also had the fastest return lap, going 27.87 down the last length. Her swim put her in a tie for ninth in the world rankings for 2019 with Australia's Shayna Jack.
In fourth was Catie Deloof (54.28) while Natalie Hinds was fifth (54.34). The field was rounded out by Allison Schmitt (54.81), Linnea Mack (54.87) and Isabel Ivey (54.97).
2019 World Rankings:
52.04, Simone Manuel, USA
52.12, Cate Campbell, AUS
52.23, Sarah Sjostrom, SWE
52.41, Emma McKeon, AUS
52.84, Bronte Campbell, AUS
52.98, Mallory Comerford, USA
53.03, Taylor Ruck, CAN
53.05, Femke Heemskerk, NED
53.18, Abbey Weitzeil, USA
53.18, Shayna Jack, AUS
---