Two years ago today, the ISHOF Aquatic Center construction process began!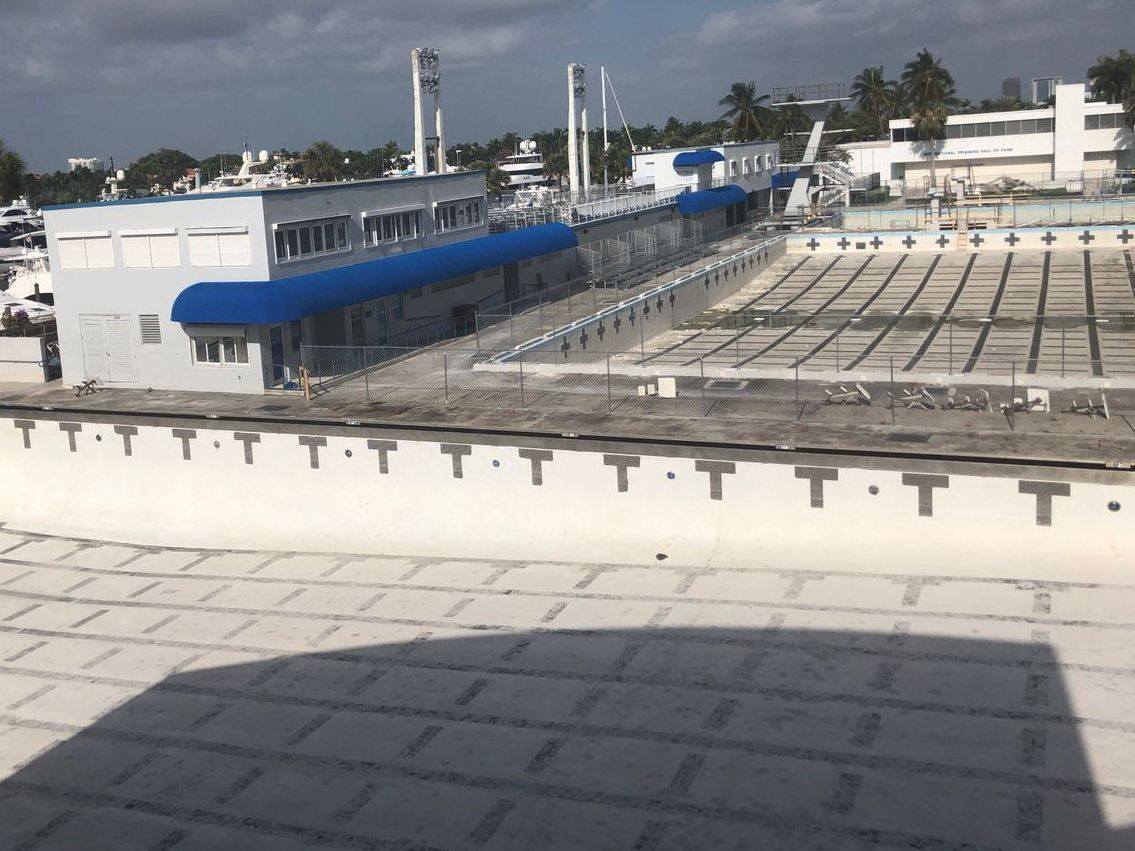 ---

May 25, 2019……the renovation is real, the pools are empty, and as long time ISHOF friend, Jackie Gleason used to say "And away we go" !!!!!
What a difference two years makes……..
MARCH 2021
MAY 2021
May 2021
Always a special thanks to Laura Voet for her pictorial history of the construction for the last two years.  Without her, ISHOF and the City of Fort Lauderdale would never have a such a wonderful detailed pictorial history of this construction process.  Thank you Laura for all you do, from all of us at ISHOF…..Buck is smiling down and thanking you too, saying "That's my Ak-O-Mak girl!
                                                March 2021