The International Swimming Hall of Fame Supports Legislation to Make Every Child A Swimmer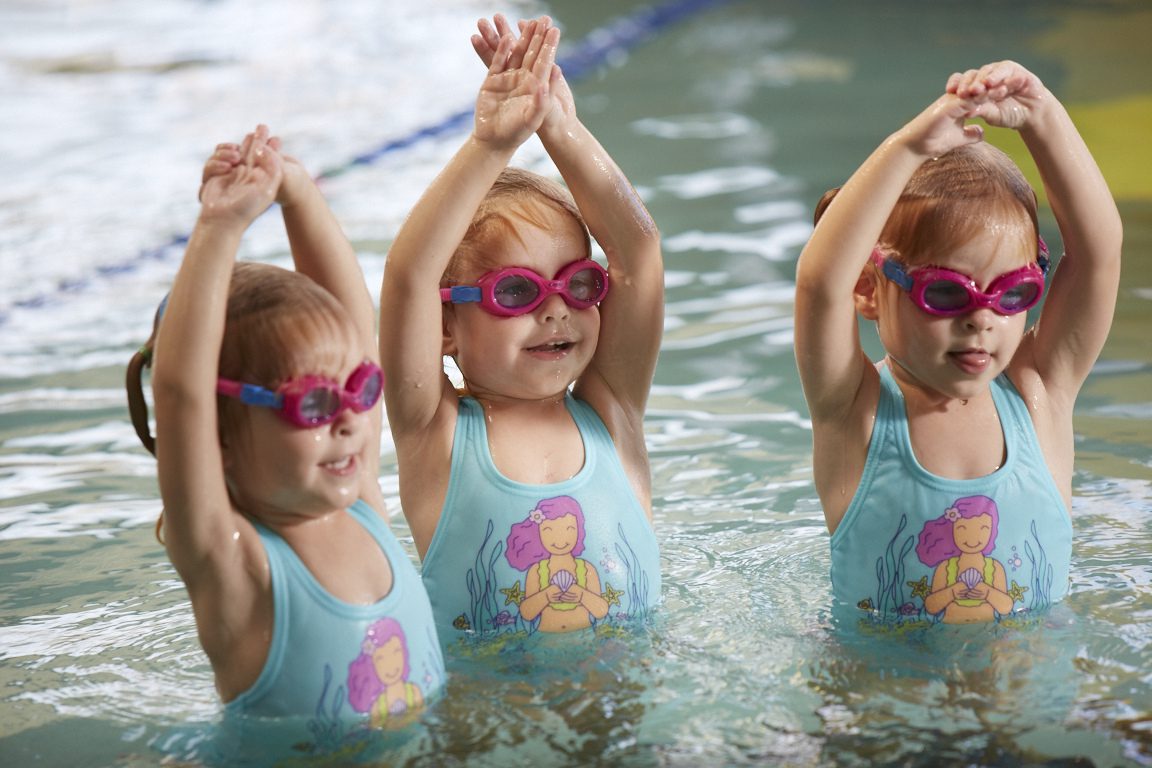 ---
21 October 2019, 10:19am
Tackling the national epidemic of childhood drowning head on, the International Swimming Hall of Fame- under the leadership of its Chairman, Dr. Bill Kent, will be a driving force behind Florida legislation to require swim lessons for all children before they are admitted into Kindergarten.
The proposed legislation requires each district school board and the governing authority of each private school to require that each child who is entitled to admittance to kindergarten, or is entitled to any other initial entrance into a public or private school in this state, present a certification of a school-entry health examination performed within 1 year before enrollment in school. The school-entry health examination must require each child to have an understanding of water safety and have completed swimming lessons.
Each district school board and the governing authority of each private school, may establish a policy that permits a student up to 30 school days to present a certification of a school-entry health examination. Children and youths who are experiencing homelessness and children who are known to have other defined issues shall be given a temporary exemption for 30 school days. Any district school board that establishes such a policy shall include provisions in its local school health services plan to assist students in obtaining the school-entry health examinations. However, a child shall be exempted from the requirement of a school-entry health examination upon written request of the parent stating objections to the examination on religious grounds.
"WE BELIEVE THAT EVERY CHILD SHOULD BE A SWIMMER!" – Bill Kent – Chairman of the International Swimming Hall of Fame
Whereas, the health and safety of our citizens are of vital concern;
and Whereas, the knowledge of water safety significantly reduces the probability of drowning;
and Whereas, the ability to swim is the primary means to decrease the likelihood of drowning;
and Whereas, swimming is a more available form of exercise for good health and longevity everywhere in the state;
and Whereas, swimming is a safe form of exercise at all stages of one's life;
and Whereas, physical education is a required curriculum

NOW, THEREFORE be it recommended that every child should demonstrate basic ability to swim before entering school at the primary level.
10 REASONS WHY EVERY CHILD SHOULD LEARN TO SWIM
As a part of the recreational sports spectrum, the ability to swim is a basic right for all citizens.
During their grade school careers, our school systems provide each student the opportunity to learn various forms of sport; no other sport can save a person's life throughout their entire life.
The time to learn to swim is early in each person's life since child drowning is an ever-present threat. Bodies of water are literally everywhere so this life-skill is a necessity, just like wearing seat belts while traveling in a car!
Throughout every person's life, there will be frequent occasions where water in some for will be nearby. Accidents of this type happen daily. Swimming is a life-skill that once learned, is never forgotten.
Florida is a great state, with a green and growing economy and population. Giving her children this basic life skill is a responsibility, not an option.
Florida has bodies of water everywhere; in addition, there are more than one million backyard pools in Florida. While there are all types of regulations requiring barriers to entry, none of them are foolproof.
The only secure way of minimizing accidental drownings in the 0-4 age group is by preventative measures, not mechanical devices or barriers which can provide a false sense of security.
It would be rare for an accidental drowning to occur when the child or adult -already knows how to swim and has competent water safety knowledge.
Aquatic exercise for people of all ages and abilities generally is not an option unless the person has basic swim skills.
Swimming is a fun, healthy form of exercise and is a family-style form of sharing happiness together!
DEFINITION OF SWIMMING: "To be as comfortable and to move as easily in deep water as on land.
Sign this Petition to support legislation in the State of Florida with the goal of Florida setting the standard for other states to follow.