Texas Dedicates Eddie Reese Outdoor Pool in Honor of Legendary Coach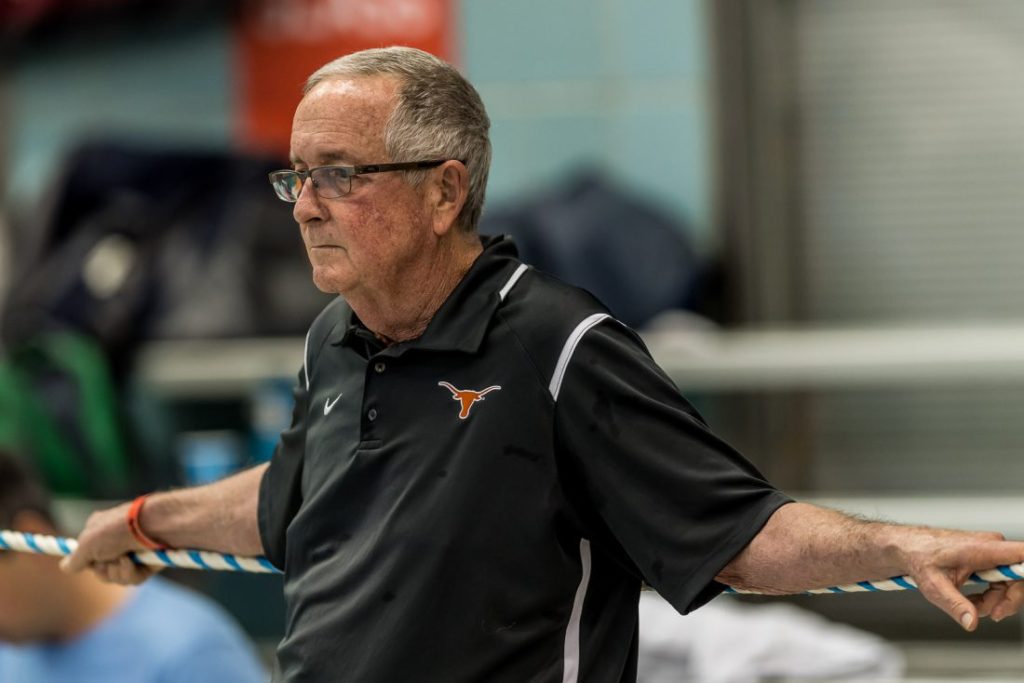 ---
Texas Dedicates Eddie Reese Outdoor Pool in Honor of Legendary Coach
Eddie Reese has been the head men's swimming coach at Texas since 1978-1979, and in his third season, the Longhorns captured their first national championship. Since then, the team has raised its total to national victories to 15, and that has made Reese the most decorated collegiate swimming coach ever. So to honor their coach, the University of Texas constructed a new outdoor aquatic center named for Reese, and the pool was dedicated in a ceremony Saturday morning in Austin.
Donors, alumni, athletic director Chris Del Conte and Texas women's coach Carol Capitani were all in attendance at the dedication. The pool actually opened last fall, but the dedication was delayed until now.
Reese is entering his 44th season as head coach at Texas after he turned 80 in July, so he has been at the helm in Austin for more than half his life. Reese announced his retirement in March, two days after his Longhorns captured the NCAA title with a 27-point win over Cal. However, two weeks after three Texas-trained college and pro swimmers qualified for the U.S. Olympic team (Townley Haas, Drew Kibler and Gunnar Bentz) and several others just missed (Carson Foster and Will Licon among them), Texas announced that Reese would be returning as Texas head coach after all and that Wyatt Collins would remain as Reese's assistant.
In recent history, Texas had won four straight championships in 2015, 2016, 2017 and 2018, most of them in completely dominant fashion, before Cal was victorious at the 2019 championships at Texas' home pool in Austin. The 2020 meet was cancelled due to the COVID-19 pandemic, but Texas was back on top this past year, even though the Longhorns only won two events, the 200 free relay and one-meter diving. Reese's Longhorns and Dave Durden's Golden Bears are expected to once again battle for the national title at the 2022 championships in late March in Atlanta.