Swimming World Presents "Simone Manuel: Making a Difference"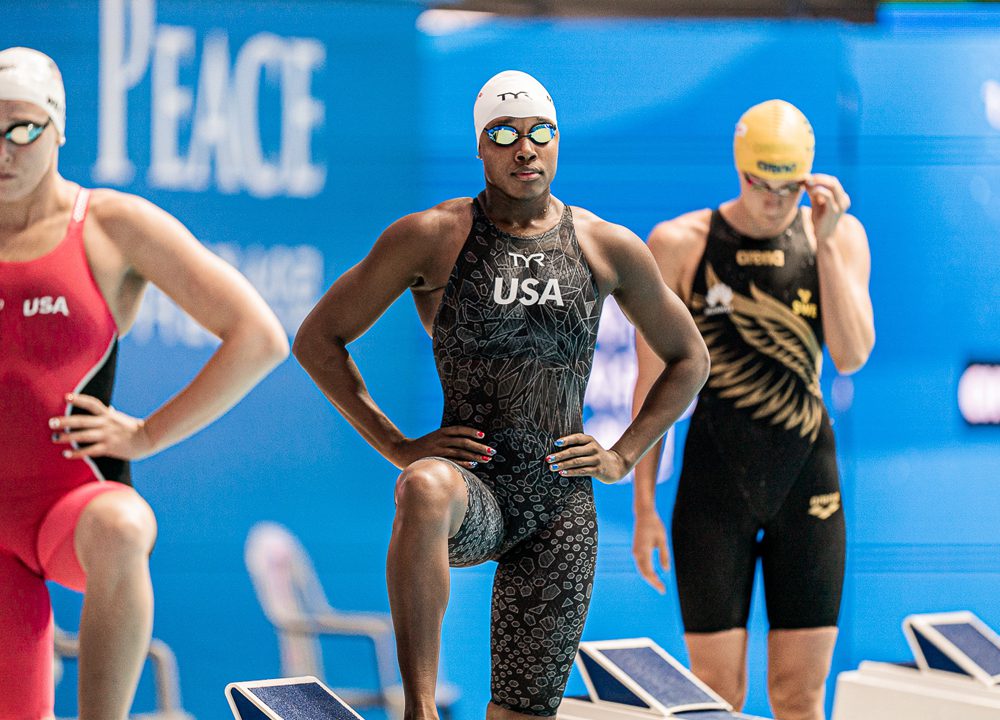 ---
Simone Manuel: Making a Difference
By David Rieder
Through a constant drive for bettering herself, Simone Manuel has crafted a career for which she may eventually be remembered as the greatest American sprinter ever. But she has forever changed the sport, her impact reaching far beyond any medal she has won.
Because of her platform on the sport's biggest stage, Manuel has opened up swimming to the African-American community on a level never before seen in the United States. Manuel cannot forget the many instances of parents approaching her to say that their son or daughter wanted to join swim lessons because they watched Manuel in the Olympics, and there were even instances of older people joining swim lessons because she had inspired them.
"I think it's really cool that me swimming up the pool just a couple of times on TV can inspire people to get in the pool and learn how to swim or dream about things that they never thought they possibly could achieve," she said.
Manuel grew up in a world where African-American swimmers were the exception, and above all else, that's the change she wants to see in swimming.
"When I was 12 years old, I came home from swim practice, and I asked my mom why there weren't many people that looked like me in the sport of swimming," Manuel said. "We did some research, and we looked up African-American swimmers. Obviously, I knew of Cullen Jones and Maritza Correia, but I learned about Sabir Muhammad and Tanica Jamison and so many others who didn't quite get the recognition that they deserved in the sport."
To read more about Simone Manuel's impact and her attitude toward Tokyo 2020,
check out the November issue of Swimming World, available now!