Stu Marvin retires after 15 years as Head Coach at Bloomsburg University; his second career after 20 years as Aquatic Complex Manager at Hall of Fame Pool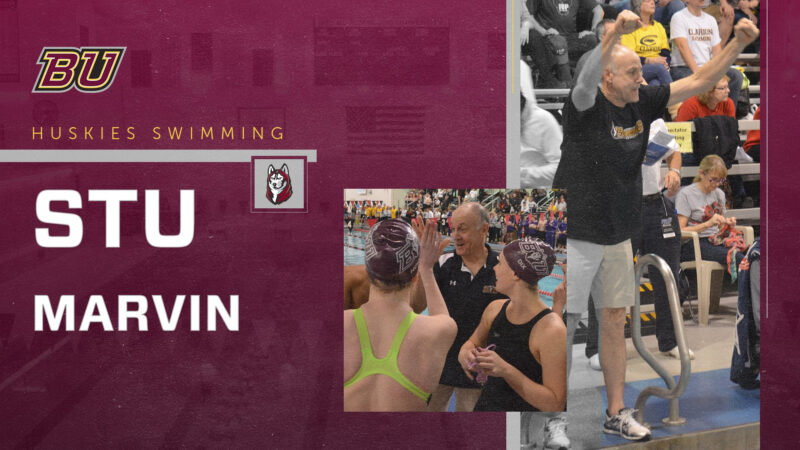 ---
Stu Marvin who was the Hall of Fame Pool / Fort Lauderdale Aquatic Complex Manager and friend to ISHOF for almost 20 years, who hosted virtually every aquatic sports and every aquatic event including YMCA Nationals, USA Swimming Summer Nationals, International Age Group Meet, U.S. Masters National Championships, Synchronized Swimming's America's Cup V International Championships, and FINA's Diving Grand Prix, has retired for the second time. Marvin left the Hall of Fame Aquatic Center in 2004 in the very capable hands of Laura Voet and went on to pursue a second career in coaching. In 2008, he took the job at his alma mater, Bloomsburg University, moved his family North, and began a new career. (Read the story below) Marvin made just as large an impact in Bloomsburg as he did here in Fort Lauderdale! Congratulations of your second retirement Stu!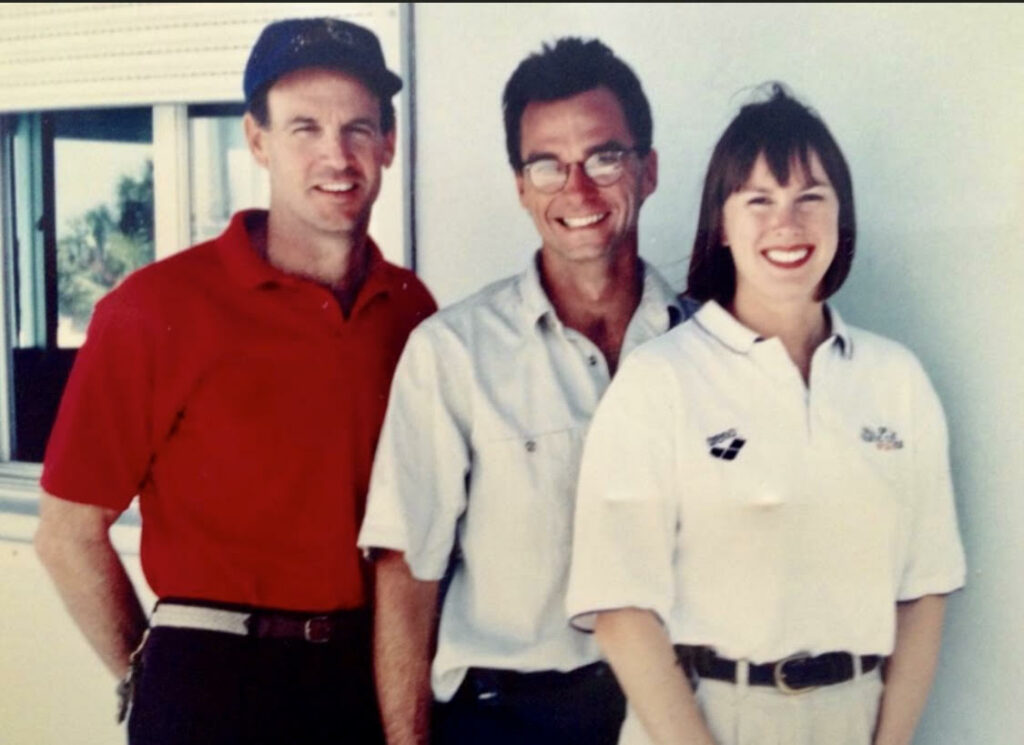 End of an Era: Stu Marvin Announces Retirement From Bloomsburg University
Men's Swimming | 3/23/2023 7:30:00 PM
By: Mary Raskob, Director of Athletic Communications & Marketing
BLOOMSBURG, Pa. – After 15 years at the helm of the Bloomsburg men's and women's swimming teams, head coach Stu Marvin has announced his retirement, effective June 2.
Coach Marvin will no doubt leave behind a legacy of excellence.
"I would like to congratulate long time Bloomsburg swimming coach Stu Marvin on his retirement following fifteen years at the helm of the BU swimming program," remarked President Dr. Bashar Hanna. "Thank you to Coach Marvin for his dedication to our students and their success. The entire BU family wishes him the best in retirement."

For Marvin, the dream continued in large part where it started – at Bloomsburg, as the former Huskie student-athlete took the program to new heights as a coach.
"I want to thank former Director of Athletics, Mary Gardner, for giving me the chance to lead these programs in 2008," remarked Coach Marvin. "It's been a dream come true to do this – to coach the team that you swam for."

"Coach Marvin has provided outstanding leadership to our swim athletes," said Dr. Diana Rogers-Adkinson, Senior Vice President and Provost. "His enthusiasm and commitment to our students will be greatly missed."

Marvin recently concluded his 15th season on the deck with the swimming teams after a prolific four-year career in the pool with the Huskies. During his time as coach, the women's team achieved a .650 winning percentage in dual meets while the men posted a .613 winning percentage. They have a combined thirteen runner-up finishes at the PSAC Championships and finished as high as 15th at the NCAA Championships.

As a swimmer, Marvin was an 11-time All-American performer in swimming, in addition to winning six Pennsylvania State Athletic Conference titles. He became the university's first triple All-American award winner in 1975 and equaled that effort in 1977. He was a two-time Danny Litwhiler Underclass Athlete of the Year and was the Robert Redman Award winner as a senior in 1978. He was inducted into the Bloomsburg Athletics Hall of Fame in 1990.

In addition to the Bloomsburg Hall of Fame, Marvin was inducted into the Pennsylvania Swimming Hall of Fame, Broward County Florida Sports Hall of Fame, Upper Dublin High School Athletic Hall of Fame, and the Florida Gold Coast Masters Hall of Fame.

"It has been a pleasure to watch both teams return to the top of the PSAC," continued Coach Marvin. "Sharing my enthusiasm and 50+ years of experience in competitive swimming has been very rewarding".
Under his guidance, the Huskies have produced 41 PSAC champions, 109 PSAC All-Conference awards, eight PSAC all-time records and six PSAC meet records – five for the men and one for the women. Marvin won a PSAC title with the men's team for the first time in program history in 2021 and completed the first undefeated season for the Huskies in 2017.

The Huskies earned numerous PSAC postseason major awards over the last 15 years. Marvin was named the PSAC Coach of the Year six times while he guided six swimmers to PSAC Swimmer of the Year, Swimmer of the Meet, and Freshman Swimmer of the Year honors. His Huskies have earned a pair of PSAC Sportsmanship awards and produced one PSAC Champion Scholar.

In the last 15 years, Marvin led eight student-athletes to Danny Litwhiler Underclass Athlete of the Year honors, six to Robert Redman Senior Athlete honors, four Joanne McComb Underclass Athlete of the Year honors, and four Eleanor Wray Senior Athlete honors. He has guided two individuals to Senior Scholar Athlete of the Year awards as well at Bloomsburg.

As a team, the Huskies have made 10 NCAA Championships appearances which led to 19 individual All-Americans, earning 66 All-American honors under Marvin and 16 Scholar All-Americans between the College Swimming & Diving Coaches Association of America (CSCAA) and College Sports Information Directors of America (CoSIDA). The Huskies earned six All-American Scholar Team awards as well under Coach Marvin.

"On behalf of the entire Bloomsburg University community, I thank Coach Stu Marvin, and his family, for the many years of hard work and dedication he has put into continuing the success of our men's and women's swimming teams and upholding the tradition of excellence here at Bloomsburg as both coach and former Hall of Fame athlete," said Dr. Michael McFarland, Director of Athletics. "Coach has made a positive impact on the lives of his swimmers and prepared them for the next chapter in their careers. He will certainly be missed."

"My wife Meg is an avid international traveler and now I will be able to join her on her many adventures," concluded Coach Marvin. "I cannot wait to share these countless explorations all over the world!"