Sarah Bacon First American in 14 Years to Medal at World Championships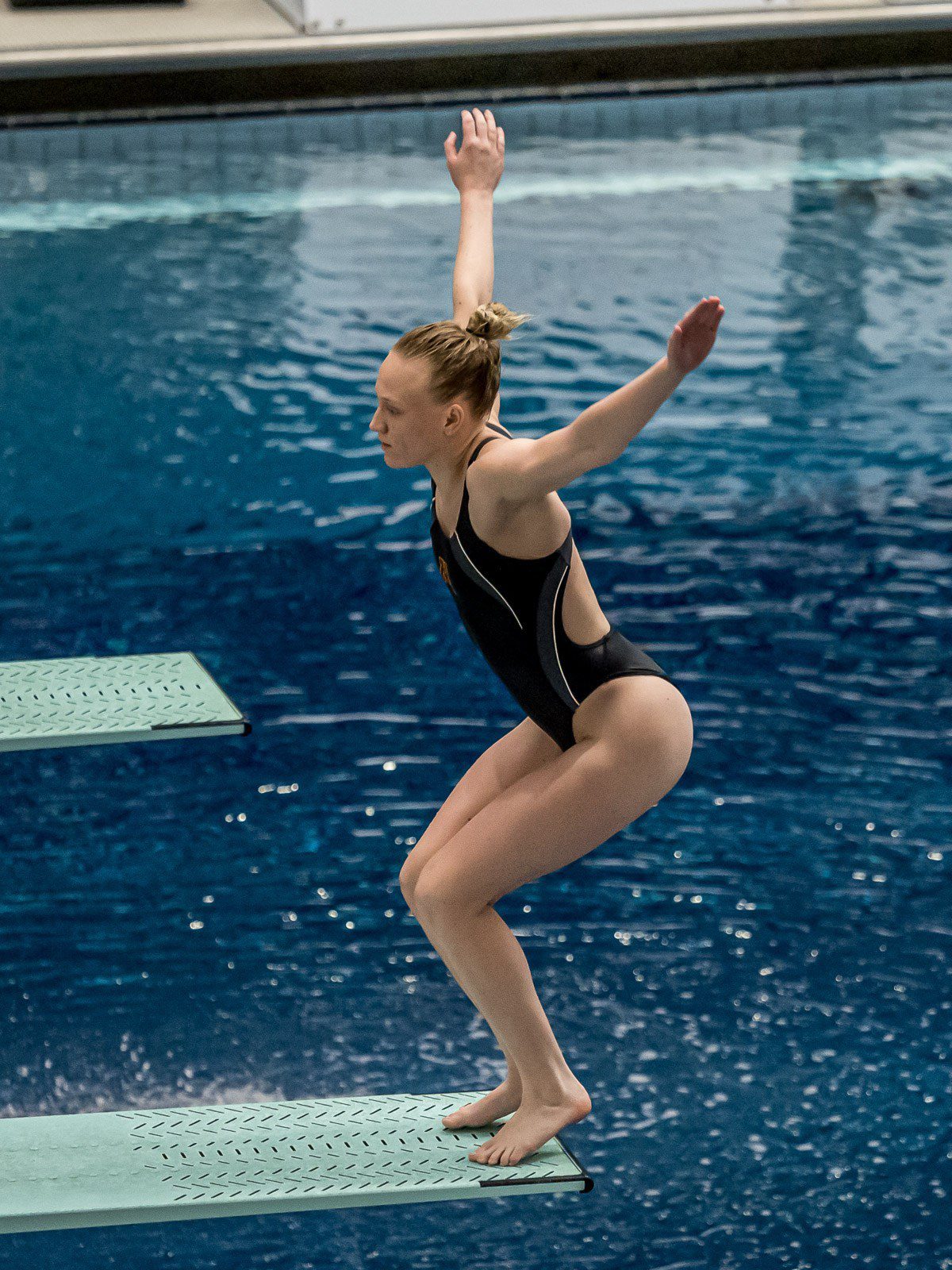 ---
13 July 2019, 07:48am
By Erin Keaveny, Swimming World Contributor.
Sarah Bacon wins Silver in Gwangju
Diving has officially started at the 2019 FINA Diving World Championships with women's one-meter, men's synchronized three-meter, and mixed synchronized ten-meter platform.
Mixed synchronized 10m was the first final event to finish. The Chinese team, made up of Lian Junjie and Si Yajie, held the lead for the entire competition. They dominated the field by 35 points. The team's back three-and-a-half (207C) alone scored over 81 points.
Ekaterina Beliaeva and Viktor Minibaev from Russia took the silver medal, while Maria Jose Sanchez Morenoand Jose Balleza Isaias are bringing the bronze medal home to Mexico.
Women's one-meter was the second event to wrap-up today. Chen Yiwen from China won gold. In an impressive performance she did not waver from the top spot. Her final dive, a front two-and-a-half pike (105B), earned 8s from the judges and 62.4 total points.
American Sarah Bacon earned silver, marking the first time in 14 years in which an American female diver claimed a medal at the World Championships. She was in sixth place after prelims. While she slowly improved her standing during finals, she did not rank as high as second until her last dive. Kim Suji from Korea came in third.
"I was a little nervous on my first dive," said Bacon after prelims. "But after I did my first dive I was able to settle down and perform well the rest of the event."
This is Bacon's first international competition since Junior World Championships in 2014.
Finally, the Chinese team won the synchronized men's three-meter, but it was not an easy win. Veteran divers Xie Siyi and Cao Yuan dropped down from first to seventh after their second dive, a reverse dive pike. The team only scored 45 points on their 301B receiving 6s from some judges.
The team made up for it by scoring 93 and 90 points on their last two dives, a back three-and-a-half tuck (201C) and a front four-and-a-half tuck (109C).
Jack Laugher and Daniel Goodfellow from Great Britain came in second, besting the Mexican team, made up of Juan Manuel Celaya Hernandez and Yahel Castillo Huerta, by one point.