Russell McKinnon Named Chairman of International Swimming Hall of Fame's Selection Committee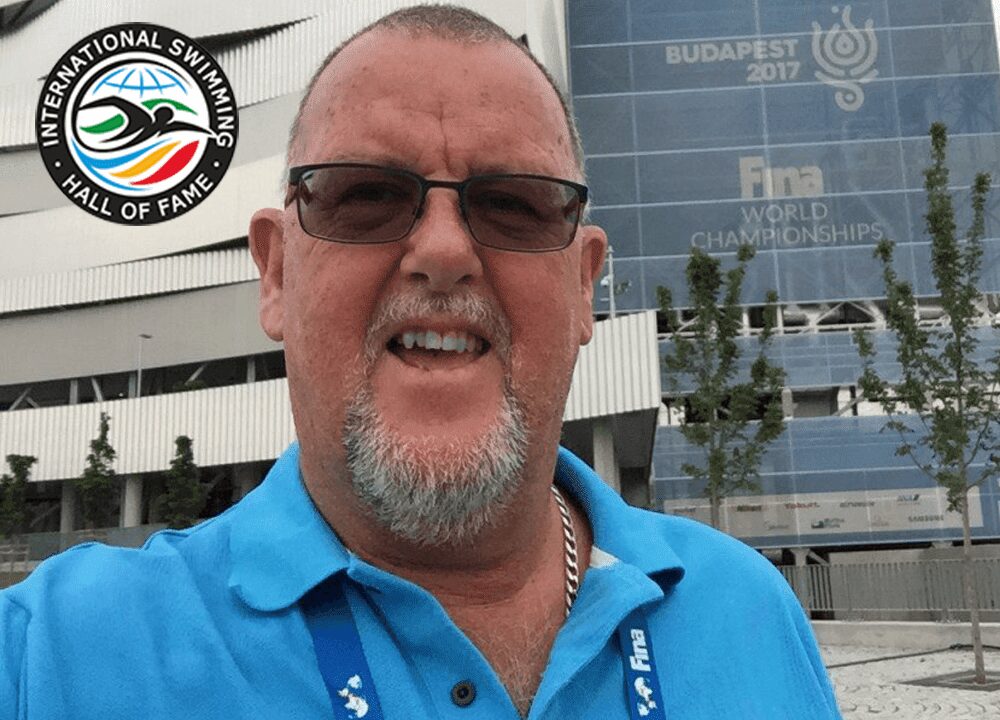 ---
The International Swimming Hall of Fame (ISHOF) has named Mr. Russell McKinnon, of Western Australia, as the new Chairman of the ISHOF Selection Committee. The position became available after the retirement of Mr. Camillo Cametti of Verona, Italy who stepped down after 25 years of service.
McKinnon has been a member of the ISHOF Selection Committee for over 22 years and is more than qualified to step into the position.
When asked to serve as Chairman, McKinnon said, "I have always enjoyed my liaison with ISHOF and had flights booked to attend last year's induction — my first. I wanted to see one of my nominees inducted — Jon Sieben. I enjoy being immersed in the histories of people involved in the aquatic community and in my role as a Member of the FINA Media Committee."
"Russell has been a member of the FINA Media Committee since 1999 and has attended and covered well over 100 major aquatic events including the Olympic Games, Commonwealth Games, Asian Games, Universiade, and European Championships. He is a regular attendee at the FINA Convention, galas, FINA World Championships, water polo events, FINA Short Course Swimming World Championships, World Cups, Grand Prix Diving Super Final, as well as Artistic Swimming events. We believe this experience gives him great insight into the ISHOF selection processes. We look forward to his leadership." – Brent Rutemiller, ISHOF CEO
Mckinnon has already tipped his hand as to his desire to emphasize the "international" aspect of ISHOF when he expressed his belief that many top athletes are falling by the wayside and not enough non-USA people are getting recognized. He would like to improve that balance. The other members of the selection committee represent all aquatic sports and has representation from multiple international destinations.
McKinnon is a Life Member Water Polo Western Australia Inc (AUS) and a Life Member Taranaki Water Polo Board (NZL).