Photo Gallery: International Swimming Hall of Fame Weekend A Festive Affair (Part I)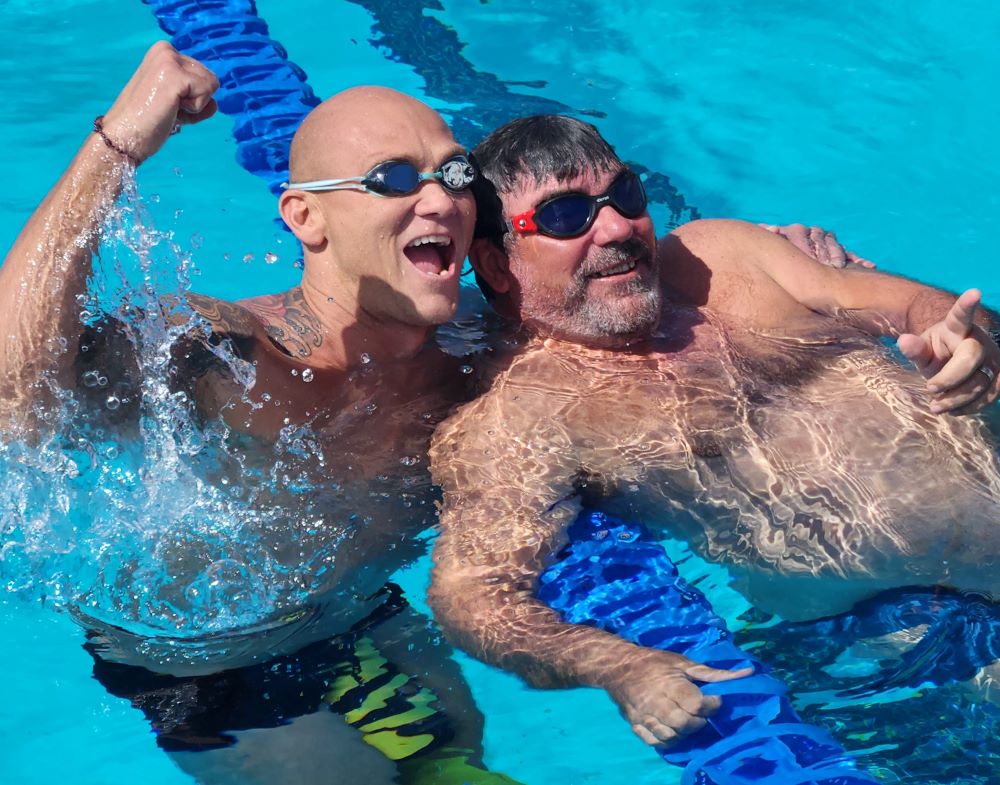 ---
It has been a celebratory weekend in Fort Lauderdale, Florida, where the Class of 2022 will be inducted into the International Swimming Hall of Fame on Saturday night. Late Saturday morning, members of the United States 1980 Olympic Team gathered at the new ISHOF Aquatics Center, with several athletes hopping in the pool. The atmosphere was a festive one, serving as a precursor to the evening enshrinement ceremony.
Those present at the pool had the opportunity to climb to the top of the 27-meter diving tower, which is a trademark of the new facility. Additionally, Australian honorees Jon Sieben and Michael Klim got in the water and had the chance to chat before being recognized at night.
Also on hand was Elizabeth Beisel, the multi-time Olympic medalist who has become a leading voice in the sport as a commentator and analyst.
Here are several images from Hall of Fame weekend, with more to come.