Passages: William 'Bill' Yorzyk, 1956 Olympic Champion in 200 Butterfly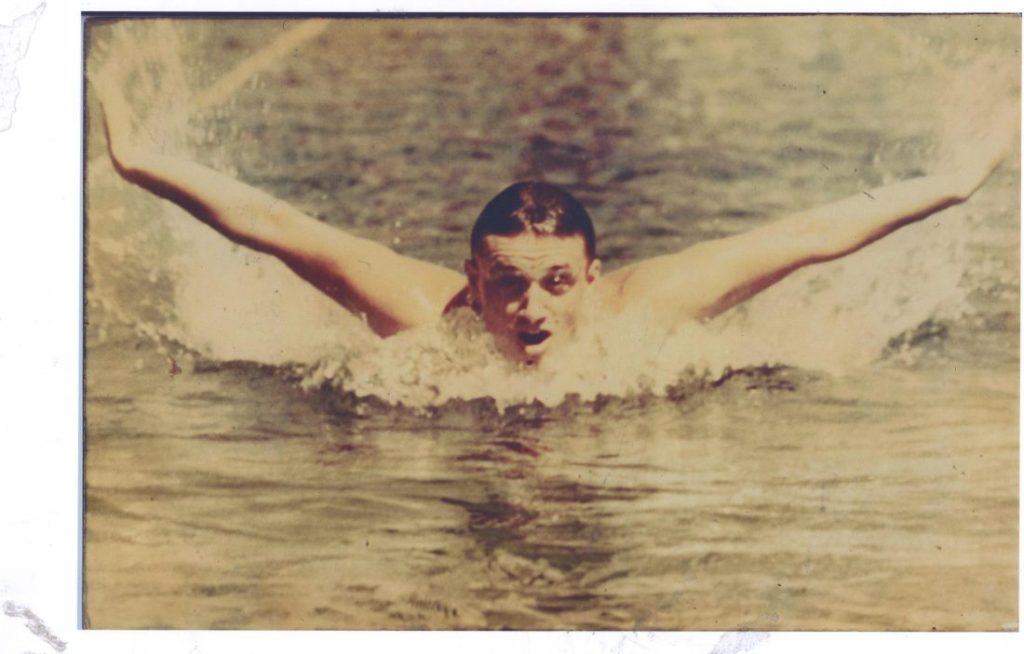 ---

by JOHN LOHN – ASSOCIATE EDITOR-IN-CHIEF
02 September 2020, 07:20pm
Passages: William 'Bill' Yorzyk, 1956 Olympic Champion in 200 Butterfly
The sport of swimming lost a giant on Wednesday when William "Bill" Yorzyk, the first Olympic champion in the dolphin-kick version of the butterfly, died at 87. A 1971 inductee into the International Swimming Hall of Fame, Yorzyk was born on May 29, 1933, but he did not travel the typical path of an internationally acclaimed swimmer, as he was a late entry to the sport.
According to his ISHOF biography, Yorzyk was a beginner when he enrolled at Springfield College as a 16-year-old. However, that delayed introduction to the competitive scene hardly deterred Yorzyk on his march to the Hall of Fame. Under the guidance of coach Charles "Red" Silvia, Yorzyk showed great potential and developed on a yearly basis. By his junior year of college, he was an All-American, and bigger accomplishments were to come.
With the breaststroke and butterfly split for the first time at the 1956 Olympic Games in Melbourne, Yorzyk etched his name in history by capturing the 200 butterfly Down Under. Yorzyk covered his four laps in a world-record time of 2:19.3, which supplied a convincing triumph over Japan's Takashi Ishimoto (2:23.8) and Hungary's Gyorgy Tumpek (2:23.9). He was the only male gold medalist for the United States.
By capturing gold in the 200 butterfly, Yorzyk jumpstarted a spectacular tradition in the event for the United States. He has been joined as an Olympic champion in the discipline by legends such as Mike Troy, Carl Robie, Mark Spitz, Mike Bruner, Mel Stewart, Tom Malchow and Michael Phelps.
At Springfield College, Yorzyk could only train in a 20-yard pool, but he clearly made the most of his training environment. Yorzyk was a multi-time world-record setter and complemented his Olympic title with national crowns. Yorzyk also excelled in the 400 individual medley.
Yorzyk went into medicine after his career and was a successful doctor who made sure his coach received credit for his guidance. After graduating from Springfield College, he attended medical school at the University of Toronto and twice won the school's scholar-athlete award. He served as a captain in the United States Air Force medical corps.
"You'll find it nailed to the wall (at Linkletter Natatorium)," he said of his gold medal in an interview with MassLive. "I gave it to the college out of gratitude because Springfield and Red Silvia did so much for me. Besides, I feel that seeing the medal might inspire some of the young athletes on campus."