Passages: Thomas Maine, International Masters Swimming Hall of Fame Honor Swimmer, Dies at 96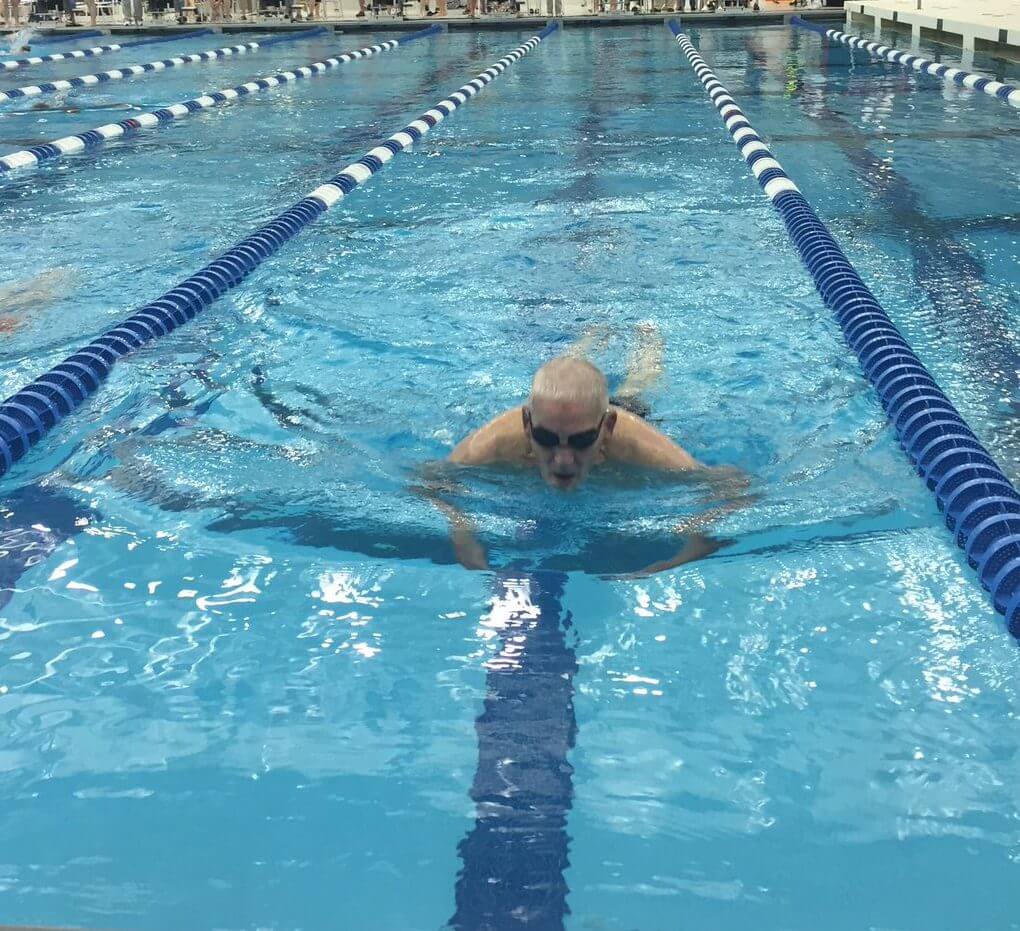 ---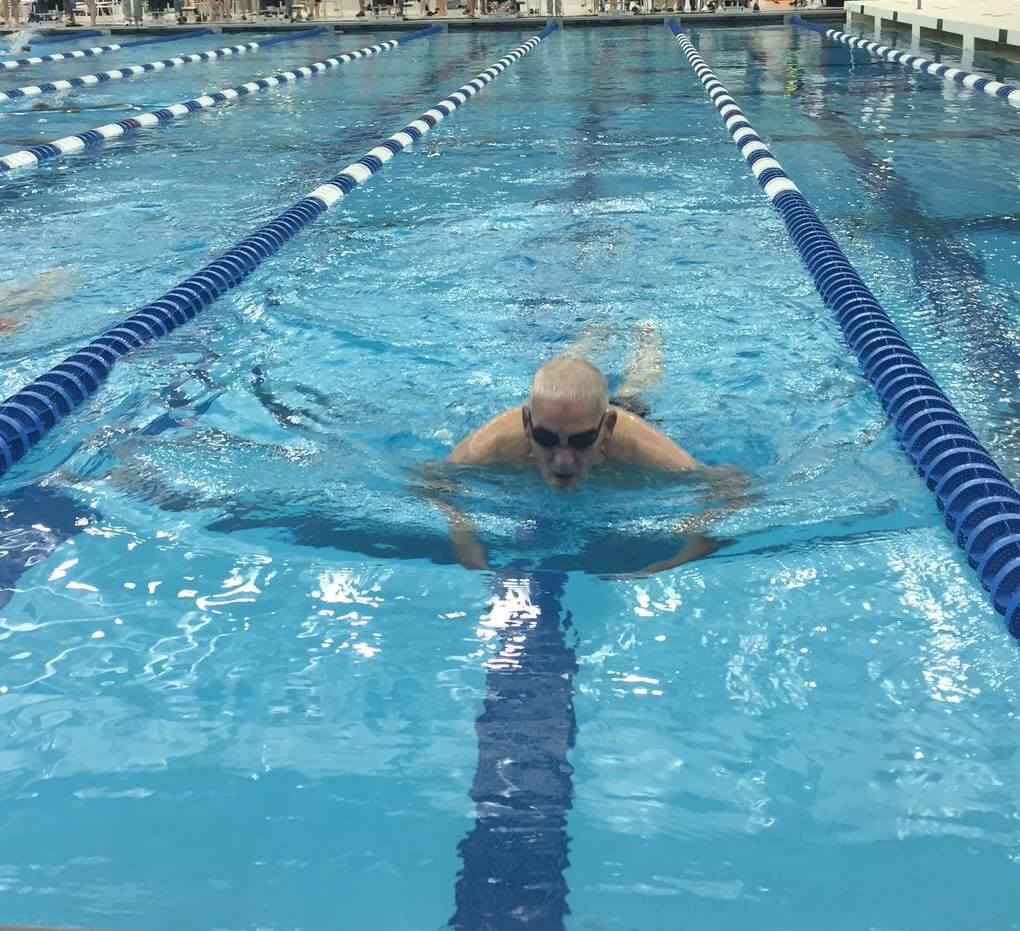 by DAN D'ADDONA — SWIMMING WORLD MANAGING EDITOR– 10 March 2022
International Masters Swimming Hall of Famer Tom Maine, 96, of Carbondale, died on Sunday, Feb, 27, 2022, at the Cottages of Lake St. Louis.
He swam to 27 FINA Masters World Records, though not starting his masters career until age 70. He was elected to the U.S. Masters Swimming Hall of Fame in 2016.
Thomas Orin Maine was born Sept.4, 1925, to Ralph and Bernice (Thomas) Maine in St. Louis. After his birth, his family moved to Des Moines, Iowa. He graduated from Theodore Roosevelt High School in June of 1943.
He learned to swim at the age of 10, at a YMCA in Des Moines, Iowa. He continued swimming through high school, where he was an All-American for two years. He also swam all four years of college at Iowa State University, where he was co-captain. In between high school and college, Maine joined the Navy, entered the Navy in-flight training program, swam and trained with the military base swim team.
Maine has set 56 USMS records in six different age groups and he currently holds a total of 29 individual USMS records in the 80-84, 85-59 and 90-94 age groups. Internationally, Tom began setting FINA world records in 2005. He has been ranked in the Top Ten for 19 continuous years.
Tom has attended five FINA Masters World Championships and has won 15 World Masters Championship Titles. He has set 27 FINA World Records, 14 long course meter and 13 short course meters in the butterfly, breaststroke and the IM. Thomas had a big run in 2015, breaking nine world records in his new age-group, 90-94. He was named one of Swimming World's Top 12 Masters Swimmers in 2010, 2015 and 2016.
Like many Masters swimmers there was a large gap where he did not swim. For Tom Maine, that gap was 35 years, due to married life, family and a career at McDonnell Douglas in St. Louis, Missouri. The next time swimming entered Tom's life was when his new wife bought him a pass to the rec-center at Southern Illinois University. At first, Tom swam in Senior Games competitions, but in 1997, at age 71, he joined United State Masters Swimming, representing Illinois Masters.
In November of 1945 he married Florence Bright and she precedes him. On April 11, 1987 he married Shirley Lillard and she preceded him on Feb. 26, 2021. His brother, Richard Maine, preceded him in death as well as his grandson, Coulter Willis, on June 13, 2019.
He attended Iowa State University, graduating with a degree in Aeronautical Engineering in 1952. He then took a position as an Aerospace Design Engineer with McDonnell Aircraft Company which later merged with Douglas to become McDonnell Douglas Aircraft Company.
Tom Maine was a member of AARP and traveled to many annual national conventions throughout the United States. He began swimming with the Senior Olympic Competitions in Missouri, Illinois and National meets. He also joined the Masters swimming organization and swam in meets locally, nationally and internationally in Finland, New Zealand, Italy and Sweden. He holds world and national records as a Master swimmer and Senior Olympic swimmer. On September 23, 2016 Tom was inducted into the International Masters Hall of Fame.
Over the years, he and Shirley enjoyed boating on their cruiser and sailing. He became a lifetime member of Crab Orchard Boat and Yacht Club.
Tom Maine is survived by his sister, Dorothy "Dot" (John) Cachiaras; his children: Larry (Donna) Maine, Scott Maine, Jerri Maine and Suzanne (Bob) Theismann; step-children: Anne (Mike) Teymouri, Patrick (Brenda) Lillard, Daniel (Sheril) Lillard and Eric (Diane) Lillard. He was loved by his 10 grandchildren; 15 great-grandchildren; 11 step grandchildren; 13 step great-grandchildren; and many relatives and friends.