Passages: NCAA Champion, World Relay Record Holder Richard "Dick" McDonough, 78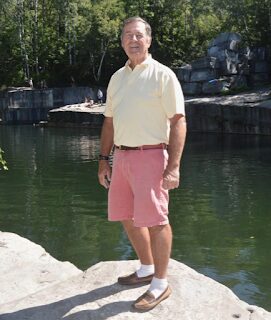 ---
02 April 2021, 10:09pm
Richard A. "Dick" McDonough, Villanova's only NCAA champion and an American record holder and relay world record holder, died on March 31 in Savannah, Ga. He was 78.
McDonough was a standout in high school at Seton Hall Prep, graduating in 1960. He won state titles and claimed gold at the Eastern Interscholastic Championships in high school.
McDonough attended Villanova University, where he won the 1963 NCAA Championship in the 200-yard butterfly, still the only men's championship in program history, among several All-American honors. The Wildcats also set an American record in the men's 200 medley relay at 1:42.0 in 1964 (McDonough, Bill Levingood, Ken Herr, Rick Girdler).
Internationally, McDonough was part of the U.S. delegation to the 1963 Pan Am Games in Sao Paolo, Brazil, winning a gold medal in the 800 freestyle relay with Gary Ilman, David Lyons and Ed Townsend. At a dual meet with Japan that summer, McDonough was part of world record foursomes in the 400 freestyle relay (Steve Clark, Ilman, Townsend in 3:36.1) and 800 freestyle relay (Don Schollander, Roy Saari, Townsend in 8:03.7). McDonough also set an American record in the 100 free in 54.0 seconds.
At the 1964 Olympic Trials, McDonough tied for 15th in the 100 free (55.7), 16th in the 200 free (2:03.9) and finished second in a three-person swim-off to miss the final of the 100 fly.
A Rhodes Scholar nominee, McDonough graduated from the University of Michigan Law School and worked for 33 years at IBM. He was admitted to the Bar in New York, Vermont and California and worked for IBM Europe, where he met his wife, Kirsten. He is survived by Kirsten and six children.
McDonough in 2019 made a large donation of records and historical documentation to the International Swimming Hall of Fame, part of his devotion to collecting historical materials related to swimming and golf. He and Kirsten purchased Norcross West Marble Quarry in Dorset, Vermont and opened it as a swimming hole. McDonough is a member of the Villanova Athletics Hall of Fame and the Seton Hall Prep Hall of Fame.
Dick McDonough's full obituary is available here.