Passages: Kathy McKee, ASCA Hall of Famer and SwimMAC Coach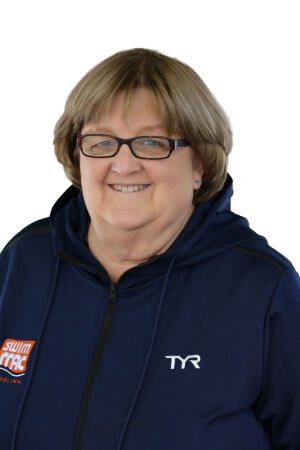 ---
Photo Credit SwimMAC Carolina
by MATTHEW DE GEORGE – SENIOR WRITER
31 May 2023, 11:35am
Passages: Kathy McKee, ASCA Hall of Famer and SwimMAC Coach
Kathy McKee, a long-time member of the SwimMAC coaching staff and an inductee to the American Swim Coaches Association Hall of Fame, has died.
The ASCA announced her death on Wednesday. She was 69 years old.
McKee coached at SwimMAC Carolina, Dynamo Swim Club in Georgia and North Carolina Aquatic Club. Most of her professional life was spent at SwimMAC, tracking the growth of one of the most influential clubs in the nation.
She was hired in 1994 as the manager of competitive team development, helping then head coach Pat Hogan develop the club's original site at Davidson College. She was instrumental in working with swimmers from pre-competitive to senior team for a club whose numbers swelled through the years. Among her accolades was being a coach on the 2007 national junior team that competed in Australia.
McKee left SwimMAC in 2012 and returned in 2017, hired as an associate head coach. She was listed as a member of SwimMAC's leadership team as of her passing.
McKee's five-year hiatus from SwimMAC took her to North Carolina Aquatic Club in Chapel Hill. She helped one swimmer qualify for the national junior team there and was honored as North Carolina Swimming Age Group Coach of the Year in 2014.
Before SwimMAC, McKee helped develop national-level swimmers at Dynamo in Georgia, where she spent 17 years and rose to become the head age-group coach. Among her charges were Mary Ellen Blanchard, Carlton Bruner and Eric Wunderlich. She was three times voted the Georgia Age Group Coach of the Year and won the Phillips 66 Outstanding Service Award.
McKee was inducted to the ASCA Hall of Fame in 2019. She served for six years on the ASCA Board, among other committees within USA Swimming and the LSCs in North Carolina and Georgia. She had been scheduled to speak at this year's ASCA World Clinic.