Passages: Hall of Fame Coach Nort Thornton Dies after Battle With Heart Condition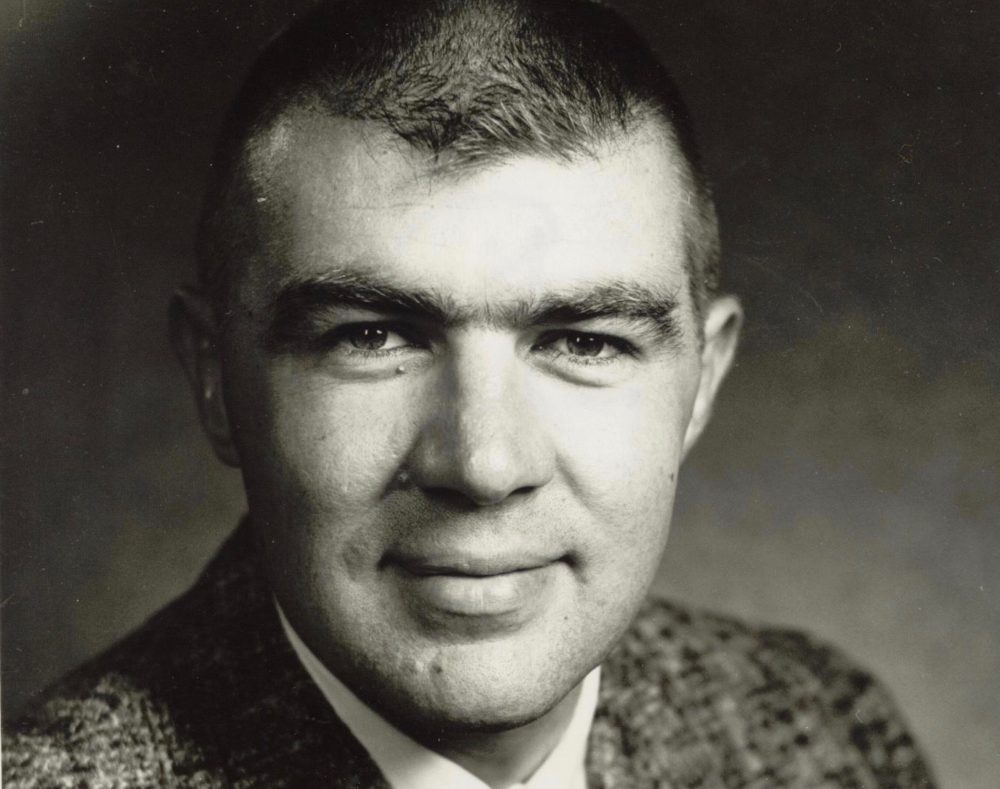 ---
Hall of Fame coach Nort Thornton passed away Thursday morning in California after being hospitalized in March with a heart condition. His son, Marc, wrote in a public Facebook group:
Hello "Nort's" extended family. I am sad to notify you that Dad passed away at 8 AM this morning. The good news is that he passed peacefully. We are in the process of grieving and planning. I will continue to update this group. Thank you all for your thoughts and prayers truly inspiring!! Go Bears (and Go Owls from those of you from the Foothill days)
Thornton coached at Cal Berkeley from 1974 to his official retirement in 2007 where he won two national titles in back to back years in 1979 and 1980. He also served as a coach for the United States' 1992 Olympic team which was littered with current and former Cal swimmers Matt Biondi, Scott Jaffe, Ron Karnaugh, Sean Killion, Roque Santos and Joel Thomas. Thornton also coached many individual Olympic medalists in his career including backstroker Peter Rocca (USA); freestylers: Pelle Holmertz, Bengt Baron, Par Arvidsson, and Thomas Lejdstrom, (Sweden); and Graham Smith of Canada. Later in his Cal career after his Hall of Fame induction, he coached Anthony Ervin to shared gold in the 50 freestyle in 2000, and nearly repeated that feat with Croatia's Duje Draganja grabbing silver in 2004.
Nort Thornton was inducted into the International Swimming Hall of Fame as an Honor Coach in 1995.
Thornton started his Cal career during the 1974-75 season. For 28 of the 33 years he coached the Bears, Thornton's teams finished ranked in the top 10 in the national polls. The veteran coach was named National Coach of the Year twice and was the Pac-10 Coach of the Year four times, most recently in 1999.
Nort Thornton also helped Cal become a national powerhouse in men's swimming as the school's first national champion came during his tenure in 1977 with Graham Smith winning the NCAA titles in both the 100 and 200 breaststroke. A year later, the program had its first relay NCAA title with Peter Rocca, Smith, Par Arvidsson and Jim Fairbank winning the 400 medley relay in 1978.
On the international scene, the Cal men had only one Olympic medalist in program history before Thornton stepped on the deck – a silver from Ludy Langer in the 400 free in 1920. Peter Rocca won double silver in the 100 and 200 back while swimming for Thornton in 1976 as Sweden's Bengt Baron and Par Arvidsson became Cal's first Olympic gold medalists in men's swimming by winning the 100 back and 100 fly respectively at the Moscow Games in 1980.
Thornton was also key in helping bring current Cal men's coach and 2020 Olympic head coach Dave Durden to Berkeley to continue the Golden Bear tradition of excellence.
"Nort has been fantastic in helping me get up to speed with our athletes, the traditions at Cal, and the campus," said Durden at the beginning of the 2007-08 season. "I always leave each day with a nugget of information from Nort, whether through a technical aspect of swimming or the psychological make-up of developing a team. His presence on the deck in working with the guys is tremendously appreciated."
Before Cal Berkeley, Nort Thornton began coaching at Los Altos High School in California where his team broke thirteen out of twenty national records. At Foothill Junior College, he built the school into the top junior college program in the nation.
"I'm saddened by the loss of Nort Thornton, a legend who impacted our program, our Cal community and the sport of swimming as a whole in so many tremendous ways. Nort will be remembered as one of our sport's greatest coaches, but his legacy extends much further than the accolades he received throughout his career. He was a passionate leader who made a difference in the lives of everyone who spent time with him on the pool deck. Nort will be greatly missed, and I join all members of our Cal community in sending condolences and prayers to his family." – Cal Men's Swimming & Diving Head Coach David Durden