PAN AM Aquatics Artistic Championship, August 10-13 at Fort Lauderdale Aquatic Center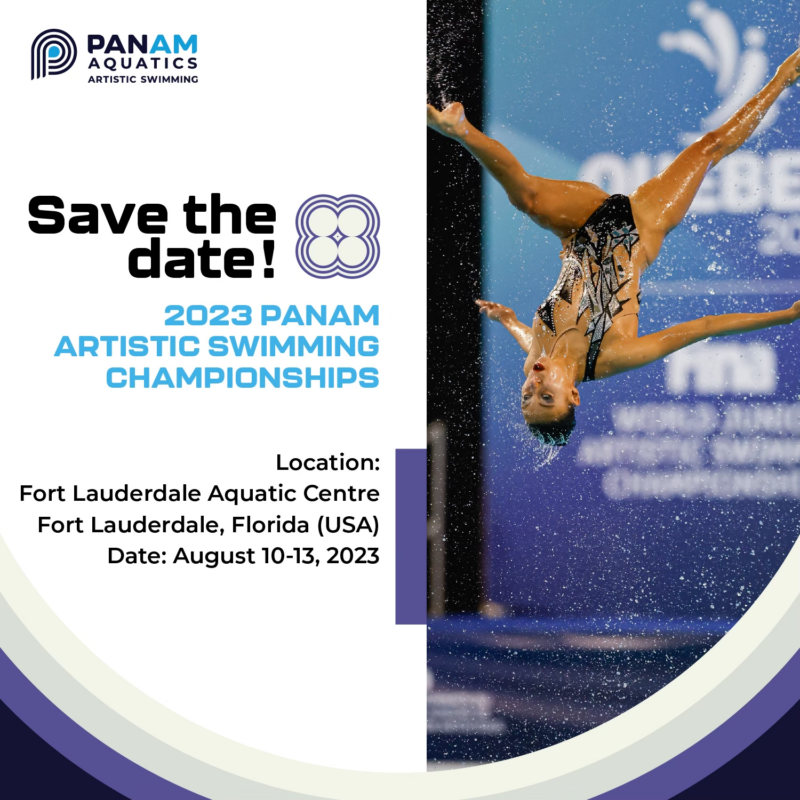 ---
by: Laura Voet

Date: August 7, 2023

USA Artistic Swimming will host the 2023 Pan Am Aquatics Artistic Swimming Championship & Athletes with Disability Invitational at the Fort Lauderdale Aquatic Center August 10th – 13th.

It will be the first artistic swimming event hosted at the new facility. Participating countries include Aruba, Argentina, Brazil, Canada, Cayman Islands, Chile, Colombia, Costa Rica, Curacao, Peru, Mexico and the United States of America. Over 250 athletes ranging in age from 11 to 22 years old will participate in four days of competition at the facility. The athletes represent both national federation teams as well as international and domestic clubs.

The USA will be represented by club routines that earned invitations to compete through domestic championships. In addition to the Pan Am Aquatics Championship, there will also be an invitational hosted for athletes with disabilities. Fifteen AWD athletes from three countries will participate.

Tickets for spectators will be available on the USA Artistic Swimming website.