Mind Reading: Michael Phelps On The Watershed Article About His Mental Health That Inspired A New NFT Series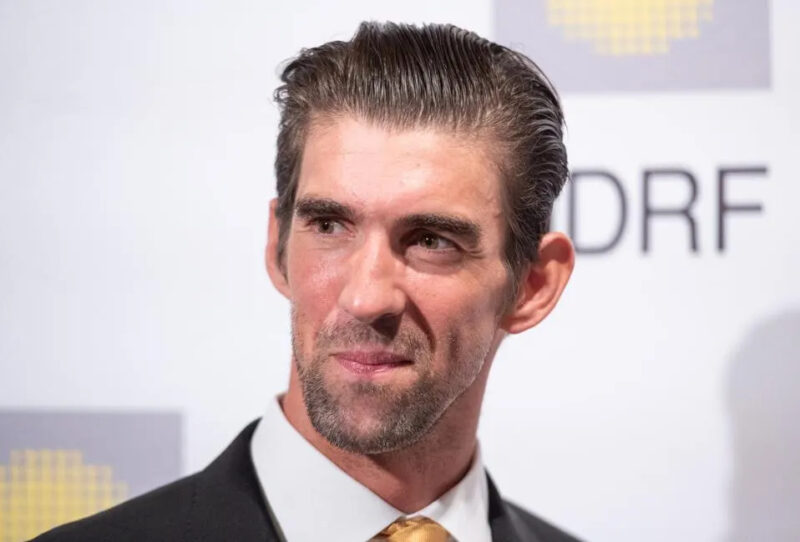 ---
shared from: Forbes Magazine
Michael Phelps, November 2021 GETTY IMAGES
It's been seven years since Michael Phelps first publicly acknowledged the debilitating mental health issues he'd been struggling with throughout his legendary career as a swimmer. The news came out in in a November 2015 Sports Illustrated cover story: The most decorated Olympian of all time struggled with anxiety and depression, and had contemplated suicide.
"I still don't know why at that very moment I just let it all out," Phelps says today. "For whatever reason, the time and place were perfect and it was like, 'I'm ready, buckle up.' Looking back, that's the moment that probably saved my life—being able to let that stuff out that I was compartmentalizing for decades."
To commemorate that watershed occasion, Phelps and SI are teaming on a collection of digital covers that drops December 6 via Web3 company OneOf. The collection is a nod to the original sports collectible trends of yesteryear, with action figures reimagined for Phelps' ninth Sports Illustrated cover. Phelps will donate all of his proceeds to the foundation he established in 2008.
"It was one of the most meaningful stories of my career," he says. "Mental health is so important to me and this will help us with what we're trying to do to lower the stigma around mental health and get people the help and the care they need."
The narrative of Phelps' mental health journey and the ways he uses his influence to help others is ongoing. Its chapters continue to evolve through the work of The Michael Phelps Foundation, through his partnership with online therapy company Talkspace, through just being Michael Phelps.
"Through everything I've gone through, I saw a significant opportunity to make an impact in mental health. I've looked suicide basically in the face. I saw myself as a swimmer and not a human. I had a swim cap on and a pair of goggles and people just saw me as this kid who wins a shitload of medals," he says.
"And I'm now on this side where I was able to find the help I needed to be able to look at myself in the mirror and like what I see. I have feelings like everybody else, and the struggles I have are just like what everybody else is going through. So my thing is, 'How do we help?'
Phelps' own path to healing began at a residential treatment center, where he was introduced to therapy for the first time.
"I will say therapy has saved me, and it's helped me process life on dry land a little bit easier. When I first started seeing a therapist I was like, 'I don't want to do this, it seems awkward.' Then I come out of my first session, and I was like, 'Wow that was awesome. The complete opposite of what I thought,' " he says.
"When I was in treatment we had basic emotions that were on the wall and every single day we would talk about them. Some days were harder than others but being able to understand how you feel and communicate that is something that is important for all of us."
The Talkspace partnership was a natural fit for Phelps, who was used to being on the road for large periods of time and understood the danger of pushing off a session because it wasn't convenient to show up for an in-person appointment.
"For me, it's covering myself and being prepared in any situation," he says. "If I'm on the road and I'm struggling I can make a phone call, have a Facetime, text to my therapist. It's just having these tools ready at any single opportunity. That's what I did when I was swimming. I was prepared. I want to be prepared if there ever is a situation when I go spinning—and I do get triggered—so for me it was just perfect."
Not surprisingly, he's also keenly tapped into the mind-body connection, and he still works out in various capacities six or seven days a week.
"If I'm in a really in a dark spot, I need to go swim. That's the only place that is quiet. I don't get much quiet time in my life and if I need that escape, that's' the place where I can go I and just turn my mind off because it's so natural."
Phelps also does his share of journaling. "I still write a lot, and I like going back and looking at it," he says. "I'm pretty detailed about what's going on. Whether I didn't sleep enough or didn't get enough water… throughout my career I've been used to paying attention to every small detail, and I just want to give myself the best chance every single day to be the best me. Obviously some days are harder than others but if I'm able to get 5 percent, 10 percent, 20 percent out of that day then it's a win."
Through his foundation, whose signature program IM is a multifaceted life-skills curriculum focused on water safety; physical, social and emotional health; and goal-setting, he partners with Boys & Girls Clubs of America—the program has reached more than 35,000 participants—and Special Olympics International.
"Whether it's kids overcoming their fear of swimming and becoming more confident, and then their grades are getting better in school and everything starts to move forward—I love being able to hear the stories," he says.
In fact, Phelps thrives on feedback. "If somebody walks up and becomes vulnerable and shares their story because I have shared my journey—for me that's bigger than anything else," he says.
"For a long time I felt like I was standing on top of that mountain screaming and no one was listening. And now we're at a point where more people are putting their hands up into the air trying to get people to listen. We're not shutting these things down and holding on to them, and hopefully that in turn is allowing people to become their authentic selves."
Of course, there's feedback and there's feedback.
A few years ago Phelps was approached by a man at an airport who asked how he's been spending his time. Phelps responded he's focused on helping destigmatize mental health. "He said, 'So, you're telling me you talk about your mental health and you think that's going to help people?'" Phelps recalls. "And then he says, 'I think that's almost a sign of weakness.' And at that point I took both of my headsets out and was like, 'Dude…' "
After a bit more back forth during which the man insisted neither he nor anyone close to him struggled with PTSD, anxiety, depression—"I listed 10 different things," Phelps says—Phelps finally shut down the conversation. It was a moment of frustration, but this is a man who knows how to channel frustration into opportunity.
"I honestly couldn't believe it, but at that point I was like, 'This is exactly why I'm doing what I'm doing,' " he says.
"I want our foundation's mental health division to continue to evolve. Every person needs something different so I want to be able to give every option to try to save a life. Saving a life is way more important than ever winning a gold medal."
Mind Reading (formerly Hollywood & Mind) is a recurring column that lives at the intersection of entertainment and wellbeing, and features interviews with musicians, actors and other culture influencers who are elevating the conversation around mental health.
Follow me on Twitter.