Mel Marshall: "You Spend A Lot Of Days In The Dark For A Few Really Specials Days In The Light"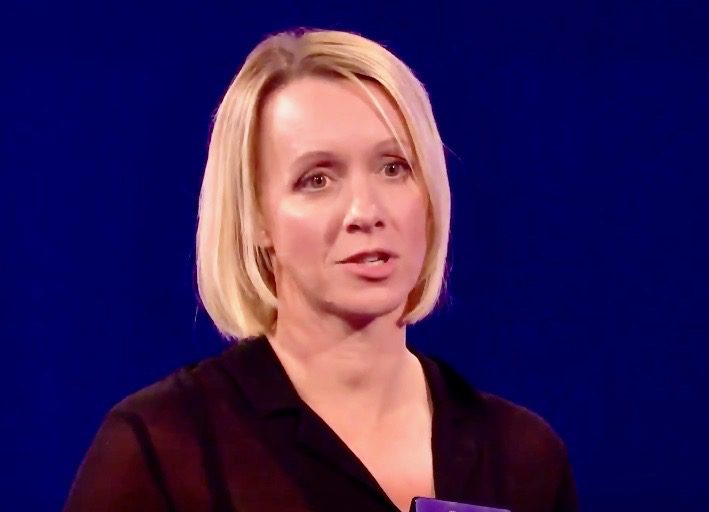 ---
10 December 2019
For the third time in as many weeks, Mel Marshal, mentor to Adam Peaty, Luke Greenbank and other speedy swimmers, has been honoured for her work.
The Action Woman Awards celebrate what the title suggests. Marshall collected the Lifetime Achievement Award, the oddness in the accolade for a 37-year-old not escaping the notice of Clare Balding, BBC presenter and Mistress of Ceremonies as she handed over the prize.
"Mel, you're very young to be receiving a Lifetime Achievement Award… you're only, what, 37 or something like that," said Balding, famous beyond British shores for superb handling of a diversionary "more tea vicar?" moment in an interview with an elated Bert Le Clos back in 2012 after his " beautiful boy" (Chad) had just claimed Olympic gold over 200m butterfly a fingertip ahead of a certain Michael Phelps (G.O.A.T).
There was no bleep to blot out Bert's expletive of joy (before he asked 'is this live?'). Balding steered the conversation masterfully clear of the !*$& off to calmer waters in which the sensitivities of the shire wallow.
"But," justified Balding as the young Marshall with decades of achievement ahead of her stood before her on stage not much more than a decade beyond her own racing days, "It's because you've done so much in such a short period of time."
Or so it may seem for those who haven't lived it. Gracious words of acceptance from Coach Marshall were followed by these gems:
"In sport you can spent a lot of days in the dark for a few really specials days in the light and so, today's one of those days where you're in the light, so it's just a real honour – and thanks very much."
Balding nails the obvious when she notes that Marshall's relationship with her swimmers is "based on trust", two-way trust. Says the winner of six medals for England at the 2006 Commonwealth Games:
"It's like a marriage. We spent a lot of time together and a lot of time disliking each other… I say it's like climbing Everest. Some days you need an oxygen mask, some days you need a tent, some days you need support and some days you just need somebody to listen to you. And we work through this challenges every single day and I'm incredibly lucky.

"When I left swimming in 2008, I wanted to work at the highest level with the best possible athletes and I really, honestly, get to live my dream every single day. They are a true privilege – and they have their moments, don't get me wrong, but most of the time we're all striving for the same thing and that's a really special place to work."
"In sport, you can spend a lot of days in the dark, for a few really special days in the light."

"I get to live my dream every day, my athletes are a true privilege."

An inspiring speech from @massivemel after she won the #ActionWoman Lifetime Achievement Award
75 people are talking about this
Balding raises the matter of motivating Peaty to strive for better when his best is so far ahead of the rest and Project 56 has been nailed, Tokyo defence and gold just around the corner.
Marshall, who this year lifted the UK Coaching Performance Coach of the Year Award and, for the forth time, the British Swimming Coach of the Year Award, and hopes so but scratches her ear in search of the inner voice that will deliver what she really wants to say:
"But, for me it's in the sense of… a lot of performers don't see their best performance because once the money comes, the car comes, all that kind of stuff, they just kind of get lost in that. But he [Peaty] hasn't uncovered his best performance yet and he hasn't found then best version of himself as a performer of a human being yet.

"Every single day we try to get that little but better as a person and get that little bit better as an athlete. And that's what we're going to try to uncover: the best version of him [Peaty]."