Masters International Swimming Hall of Fame Announces Induction Class of 2019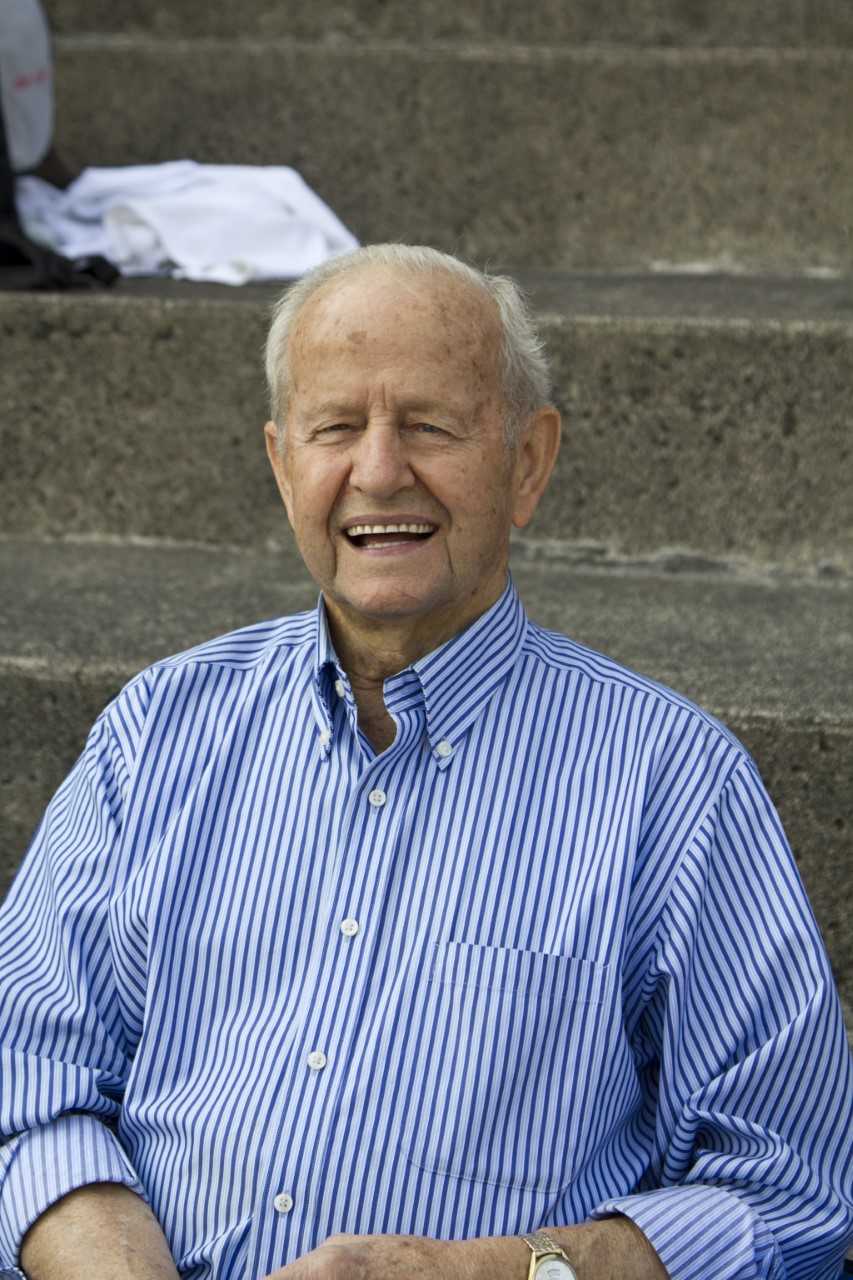 ---
21 June 2019, 12:55pm
The Masters International Swimming Hall of Fame (MISHOF), formerly know as IMSHOF,  is proud to announce the 2019 class of Honorees. This group of nine (9) outstanding individuals will be inducted on Friday evening, September 13th, 2019, beginning with a cocktail reception at 6:00 p.m, followed by the induction ceremony at 7:00 p.m.  This year's event will be held at the Hyatt Regency St. Louis at the Arch, in conjunction with the 2019 United States Aquatic Sports Convention. The prestigious MISHOF class of 2019 includes five swimmers, one diver, one synchronized (artistic) swimmer, one water polo player and one contributor, from five (5) different countries.  The countries include,  the USA, Lithuania, Canada, Brazil and Japan.
The Event is Open to the Public and Free of Charge

 

Book Your Hotel
NEW MASTERS INTERNATIONAL SWIMMING HALL OF FAME SWIMMERS:
RICK COLELLA (USA)
Rick Colella competed in the 1972 Munich and the 1976 Montreal Olympic Games.  It was in Montreal that he won a bronze medal in the men's 200m breaststroke.  Not surprisingly, swimming remained a key part of his exercise routine after Olympic competition. As time progressed, Colella eventually became involved in Masters swimming.
He went on to set a total of 47 FINA Masters world records spanning six age group categories (40-44, 45-49, 50-54, 55-59, 60-64, 65-69). He has been in the Top Ten 15 times and still holds the world record in the 100m breaststroke in the 60-64 age group that he set in 2011.
Colella says, "Since I was about eight, I've been swimming because I find it fun, I want to stay fit, and I have a great group of friends in swimming."  And, to add to that, "even after all these years, there's always something new to learn!"
AMBROSE "ROWDY" GAINES (USA)
Rowdy Gaines is a household name if you're a fan of swimming.  As a sprint freestyler, he broke the world record in the 100 and the 200m freestyle in the early 1980's and went on to win three gold medals in the 1984 L.A. Olympic Games.  Two of the medals were world records, as he anchored for 400 free and 400 medley relays.
Today, Rowdy is often referred to as "Swimmings' Greatest Ambassador" and is known as the "voice of swimming." He's been calling swimming meets at the Olympic Games, NCAA Championships and virtually every swimming event that is televised in America for the past thirty-two years. He makes swimming exiting and is known for his insightful commentaries and astute observations about today's champions.
Although most people know Rowdy today for his voice, what many people overlook is that he has been swimming Masters since 1988.  Gaines first competed when the legendary Tiger Holmes, ISHOF Gold Medallion Winner, asked him to be a part of his Masters team for the trip to the FINA Masters World Championships in Australia.   Since that time, Rowdy has broken 26 FINA Masters World Records (19 long course and 7 short course) and has competed in four different age groups. Gaines has been in the Top Ten 17 times.
The longevity of some of his world records is incredible.  His longest standing world record is his 200m freestyle in the 30-34 age group that was set in 1989 and is still standing after 20 years.
WILLARD LAMB (USA)
In high school, Willard "Wink" Lamb set a Washington state record in the 220 yard freestyle. The event was discontinued a few years later, so that's one record he knows will never be broken.

A few of the Masters world records he has set recently might also stand the test of time. Lamb set 17 world records in 2017 (11 events) in the 95-99 age group. In
long course, he broke every freestyle and backstroke record.   For the 50-100-200 back, he set Masters standards for his age group of 58.63 (first 95-99-year-old to break
a minute). In short course, he added records in the 100 and 400 free.
Between high school and his glut of Masters world records, Lamb was out of the pool most of his life. Drafted into the Army after one year at the University of Washington, he became a paratrooper in the Pacific theater of World War II. He did not return to swimming until he retired in 2002, and he began competing in 2006—when he was 83 years old!

He has never stopped, and as long as he stays healthy, he has no plans to do so. He will even keep swimming the 1500 free."I swim a mile every day, so you kind of keep in shape for distance," Lamb said."I figure, swimming a mile, I might as well enter the 1500."
Willard has swam in four age groups (80-84 through 95-99) and has set 58 FINA world records, 12 Long Course and 32 Short Course.  His world records are mostly in the Freestyle, and Backstroke but has set a few in the I.M.  He has been named to the Top Ten 26 times.
CAROLINE KRATTLI (USA)
Caroline Krattli became involved in Masters swimming in early 1998 at the age of 36.  She was a successful age-group swimmer growing up and once she got back in the pool in her mid-30's, it felt so natural that it sparked the urge to swim in Masters competition.  Krattli has 38 FINA Masters world records, competing in five age groups. She has been in the Top Ten a total of 15 times.  Early on, while swimming in the 35-39 age group, Krattli broke the world record in the 200m breaststroke (short course).  That record stood for 11 years.  Krattli competed in the 2002 FINA Masters World Championships, where she came away with five gold medals.
In 2012, Krattli was diagnosed with a reoccurrence of a medical issue which affected her swimming success. While battling this syndrome (PTS-neuralgic amyotrophy), she continued swimming, and in 2017 despite her respiratory issues, she competed at the USMS Nationals in Riverside.  Krattli set seven USMS national records and one FINA Masters world record for the 55-59 age group.
SATOKO TAKEUJI (Japan)
Satoko Takeuji is a backstroke swimmer from Japan who competes in the 50m, 100m and 200m backstroke events and her Masters career has spanned 33 years. Takeuji has competed in six (1986, 1988, 1996, 1998, 2004, 2006) FINA Masters World Championships, winning gold in all ten events that she entered.  She has been in the Top Ten 31 times and has swum in a total of nine age groups.
Takeuji has set 40 FINA Masters world records, 10 of them lasted for five or more years. In 1992, she had a stellar year in the 50-54 age group, setting long course world records for all three distances, the 50m, 100m, and the 200m.  Satoko even dropped the 50m record by almost two-and-one-half seconds.  She went from 37.18 down to 34.87. The record stayed on the books until it was broken by legendary ISHOF and MISHOF Honoree, Laura Val, in 2001, nearly 20 years later.  In 2017, Satoko was runner-up in Swimming World magazine's Top 12 World Masters Swimmers of the Year.
NEW MASTERS INTERNATIONAL SWIMMING HALL OF FAME 

DIVERS:
ASTA GIRDAUSKIENE (Lithuania)
Asta Girdauskiene has been competing in the FINA Masters World Championships in the sport of diving since 2000. She began her Masters career in the 40-44 age group and today is competing in the 55-59 age group. Asta has won a total of ten gold, five silver, and five bronze medals since her career began. Girdauskiene has also set three world records on the 10m platform. Her first world record was in 2004, in the 40-44 age group. The second world record was in 2010, the 50-54 age group and the most recent in 2015, the 55-59 age group. Asta has also won numerous medals in the LEN (Ligue Europeenne de Natation) Championships
She in not only involved in diving as an athlete, but is a judge at FINA Masters World Championships. She is currently a coach at the Kaunas swim school in Kaunas, Lithuania.
NEW MASTERS INTERNATIONAL SWIMMING HALL OF FAME 

SYNCHRONIZED SWIMMERS:
MARJORIE ANDERSON (Canada)
Synchronized swimming was recently renamed Artistic Swimming by FINA.  Marjorie Anderson did not begin competing until she was in her 20's and got hooked on the sport after watching the University of Alberta's synchro team train and compete in university competitions.  Her first competition was the World Masters Games, held in Toronto in 1985.  Anderson first struck gold in the team competition. She continued swimming and competing, attending eight FINA World Championships between the years, 1994-2017.  In 1994, Anderson went on to win a gold medal in the duet competition, and two silvers in solo and team competitions the next time the World Championships came back to Canada.
Marjorie has been a fixture at or near the top of the standings at FINA Worlds ever since.  In addition to competing,  she has been coach of the Edmonton Aquadettes for the past 10 years and is a Level 2 judge for the sport.
NEW MASTERS INTERNATIONAL SWIMMING HALL OF FAME IN 

WATER POLO:
JOAO "PEPITO" MEIRELLES (Brazil)
Joao, better known as Pepito, was born in Sao Paulo, Brazil, in 1964.  He began playing water polo in his early teens. As a member of the Brazilian National team, he won bronze medals at the 1987 and 1991 Pan American Games.
In 1994 at the age of 31, Meirelles decided to return to the pool and return to playing water polo. The country of Brazil had no history of organized Masters water polo before 1995. Pepito got the Masters back together and in the water. He was one of the founders of the AMPA (Associacao Master de Polo Aquatico) Masters Water Polo in Brazil. Meirelles now serves as President of the association.  The AMPA serves as the organizer of Masters water polo tournaments and events in Brazil.   Thanks to Meirelles, there are now teams in almost every major city in Brazil. In recent FINA Masters World Championships, there have even been six or seven Brazilian teams entered in the different age groups.
In addition to bringing Masters Water polo to Brazil, Pepito competes with the team, Masters Old Fellows. They have competed in ten FINA Masters World Championships since 1996, beginning in the 30+ age group and are currently competing in 50+. The team won bronze medals in 2000, 2004 and 2008 championships, and a silver medal in 2006.
NEW MASTERS INTERNATIONAL SWIMMING HALL OF FAME 

CONTRIBUTOR:
JIM MILLER (USA)
Dr. Jim Miller's contributions to aquatics are remarkable in their length and scope.  He has contributed over 40 years as a physician, executive leader, and coach.  Miller has served all five disciplines in the FINA family to promote health, safety, and fitness.
Beyond the depth of his contributions to aquatic sports, Miller has left an indelible mark on Masters swimming.  Following in the footsteps of U.S. Masters Swimming founder, Capt. Ransom J. Arthur, M.D., Miller served as President of U.S. Masters Swimming (USMS) from 2001-2005.  During his tenure, he helped the organization switch from an all-volunteer organization to one that was professionally managed by a paid staff.  In addition, he was key to hiring the first generation of USMS Executive Directors who currently serve over 65,000 members.
---
About MISHOF
The purpose of the MISHOF is to promote a healthy lifestyle, lifelong fitness, and participation in adult aquatic programs. MISHOF recognizes the achievements of individuals who have participated in Masters programs through at least four different masters age groups.  Most must pre-qualify by an objective point system based on world records performances, world top 10 rankings and World Championship performances.  The MISHOF is a division of the International Swimming Hall of Fame, in Fort Lauderdale, Florida. For more information, please visit:  www.ishof.org
About ISHOF
The International Swimming Hall of Fame, Inc. (ISHOF), established in 1965, is a not-for-profit educational organization located in Fort Lauderdale, Florida, USA.  It was first recognized by FINA, the International Olympic Committee's recognized governing body for the aquatic sports, in 1968.  ISHOF's mission is to collaborate with aquatic organizations worldwide to preserve, educate and celebrate history, showcase events, share cultures, and increase participation in aquatic sports.
For more information, call Meg-Keller-Marvin at 570 594-4367 or e-mail: meg@ishof.org or visit www.ishof.org