Let's hear it for longtime ISHOF supporter Dr. Jane Katz !!!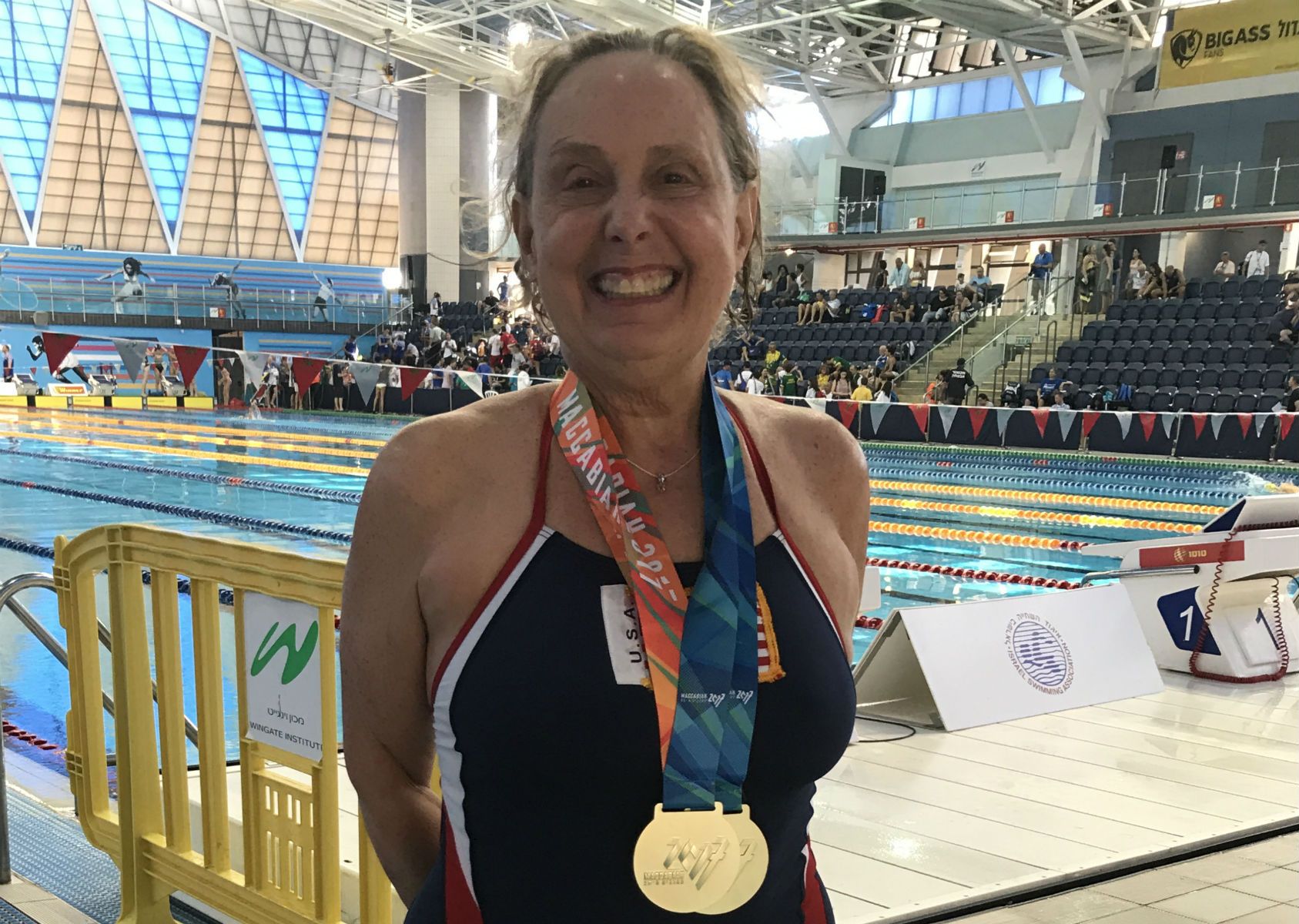 ---
by ANDY ROSS
05 October 2020, 07:48am
Dr. Jane Katz, the 1999 Paragon Award winner in recreational swimming, has joined the International Swimming Hall of Fame's "One in a Thousand" campaign, which is aimed at supporting the hall of fame during the difficulties of the COVID-19 pandemic.
"When I was in fourth grade, me and my three siblings would get into a car and we would drive to Fort Lauderdale during Christmas, and this went on for decades. It was great because it was the only place we were able to do that as a family and have warm weather. It was lots of fun and you would see the same people and we had lots of swim meets there too. It was so great to swim outdoors and it was so special," Jane Katz said.
"It was so great to see all the stores and see the pictures of people playing beach volleyball or swimming in the water. It's great to be some place else from where you grew up and meet people through swimming, and swimming is fantastic. We would look forward to coming to Fort Lauderdale every year and we would have a good time. I miss being there now. I used to go to the swimming hall of fame all the time because it was so fantastic!"
Join the One in a Thousand Club by helping ISHOF on a monthly or one-time basis.
For larger corporate sponsorships and estate-planning donations, please contact us at customerservice@ishof.org.
Dr. Jane Katz has been on the aquatic stage for most of her life. She has taught thousands of students about the benefits of water fitness at the City University of New York since 1964. She is a professor at John Jay College in the Department of Physical Education and Athletics, teaching fitness and swimming to New York City's police and firefighters.
Dr. Katz has been recognized for her work as an educator, aquatics innovator and author. Among the many prestigious honors for her work is the Townsend Harris Academic Medal from her Alma Mater, CCNY, an award bestowed to fellow alumnus, former Secretary of State Colin Powell.
Katz earned her Bachelor's degree in physical education at the City College of New York, a Master's in Education Administration from New York University and both a Master's degree in Therapeutic Recreation for Aging and her Doctor of Education degree in Gerontology from Columbia University.
Dr. Jane Katz was awarded the FINA Certificate of Merit for her "dedication and contribution to the development" of the sport of swimming, awarded in Sydney, Australia, during the Olympic Games in 2000.
In 2007, Katz helped create the KARE (Kids Aquatic Re-Entry), in cooperation with the Department of Juvenile Justice to help troubled youth learn life's lessons poolside. Jane has been helping kids from troubled backgrounds since the mid 1980's learn how to swim, and in the process, learn to trust someone new and have a little fun as well. Katz volunteers her time and usually pays the lifeguards out of her own pocket. The kids usually come from a group home or a correctional facility and time in the pool is a real freedom for them. They may be reluctant at first, but by the time Jane gets done with them, they have experienced a little piece of heaven.
Jane's life was shaped by swimming in the city's public pool's, she has said and she wound up dedicating her life to teaching swimming, for which she has been honored many, many times.
In 2014, she was awarded from the Presidents' Council on Fitness, Sports and Nutrition a Lifetime Achievement Award for her work in aquatics.
In 2015, Dr. Jane Katz launched W.E.T. 4 VETS, a service for rehabilitating the mind, body and spirit of military veterans re-entering civilian life using holistic exercise techniques.
The International Swimming Hall of Fame wants to know if you are one in a thousand? We think you are! Show how special you are and become a member of the International Swimming Hall of Fame's "One In A Thousand" Club. Help keep the International Swimming Hall of Fame moving forward toward a new vision and museum by joining now!
During these unprecedented times, the ISHOF Board is calling on every member in the aquatic community to make a small monthly commitment of support to show how special you are and how special the International Swimming Hall of Fame is to everyone.
"Our goal is simple. If we get 1,000 people to simply commit $10, $25 or $50 per month, we will generate enough revenue to go beyond this Covid-19 Pandemic Crisis." – Bill Kent – Chairman of the ISHOF Board

"Those that believe in our vision, mission, and goals can join us in taking ISHOF into the future and be a part of aquatic history." – Brent Rutemiller – CEO and President of ISHOF
Since 1965, ISHOF has been the global focal point for recording and sharing the history of aquatics, promoting swimming as an essential life-skill, and developing educational programs and events related to water sports. ISHOF's vision for the future is to build a new museum and expand its reach by offering its museum artifacts digitally through a redesigned website.
The ISHOF Board of Directors is calling on all members of the aquatics community to make a small monthly commitment to show their dedication to aquatics and how special the International Swimming Hall of Fame is to everyone.