Legends Look back | American swimmer and diver Aileen Riggin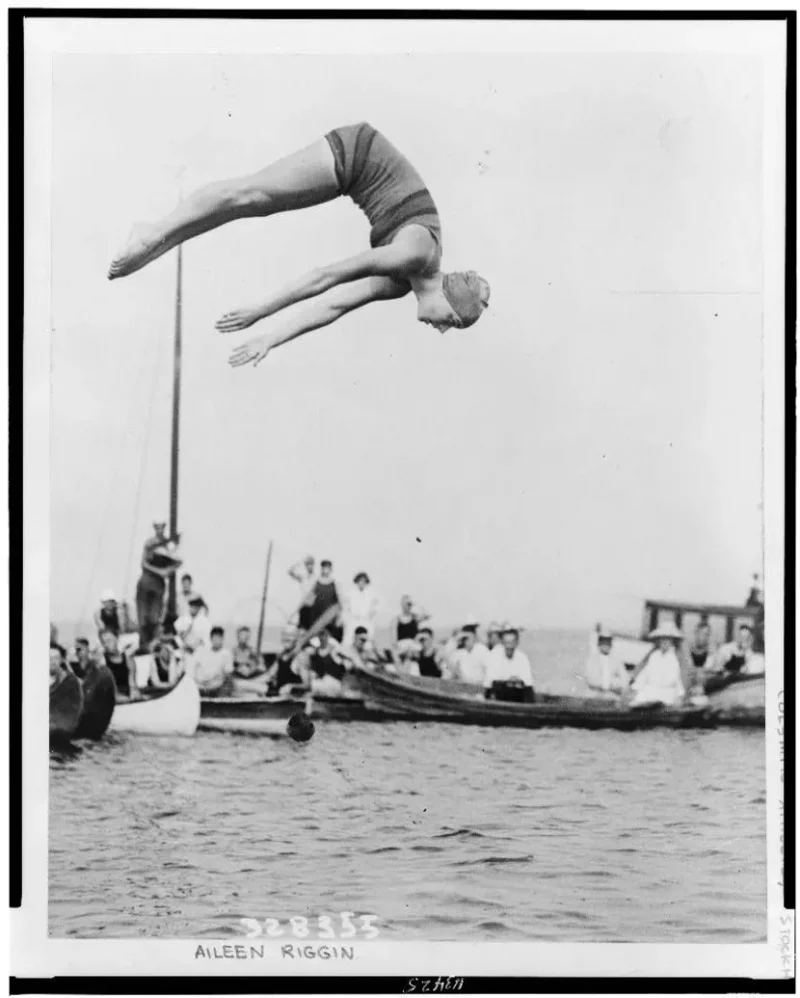 ---
Written by: Meg Keller-Marvin
Aileen Riggin was born to be something special.
The daughter of a U.S. Navy Paymaster, the Riggin family moved around. She was born in Newport, Rhode Island, learned to swim in Manila Bay in the Philippines when she was six, and at age 11, she became a Charter Member of the famed Women's Swimming Association (WSA) in New York, where her family was now living.
Her first coach was 1904 double gold medalist and Hall of Famer, Louis de B. Handley of the New York Athletic Club. She took up diving in 1919 at 13, and her prior ballet training at the Metropolitan Opera School of Ballet helped with her form at diving. At that time in America, women did not have anywhere to practice, so Aileen had to create places to dive, including tidepools near her home.
She became the youngest U.S. Olympic champion, the tiniest anywhere Olympic Champion and the first women's Olympic springboard diving champion. All these honours were won at the Antwerp 1920 Olympic Games by Riggin, just as she had passed her 14th birthday.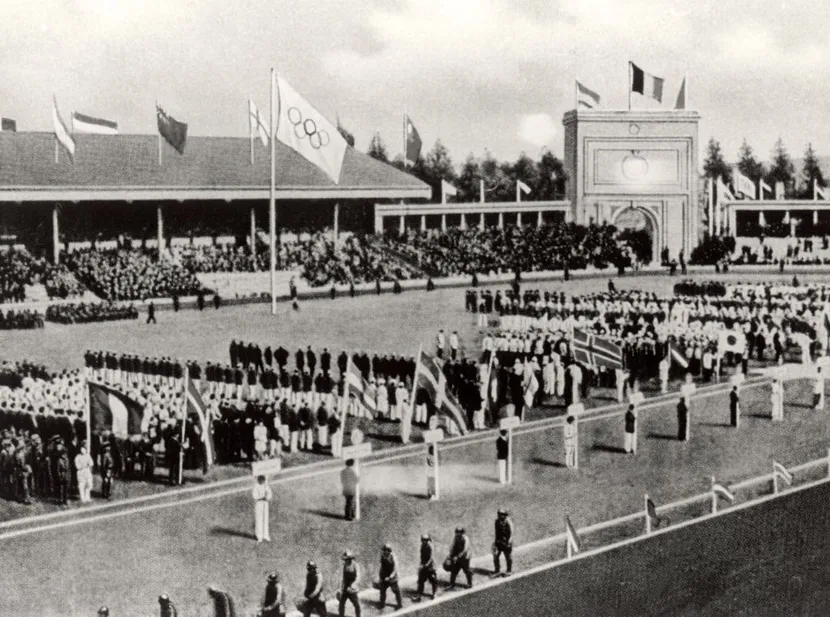 The question, after a fourteen-year-old does something this monumental becomes, "But what can she possibly do as an encore?"
She did it.
At the Paris 1924 Olympic Games, Riggin was and is the only woman in Olympic history to win medals in both diving and swimming by taking home the silver in the 3m springboard and bronze in the 100m backstroke.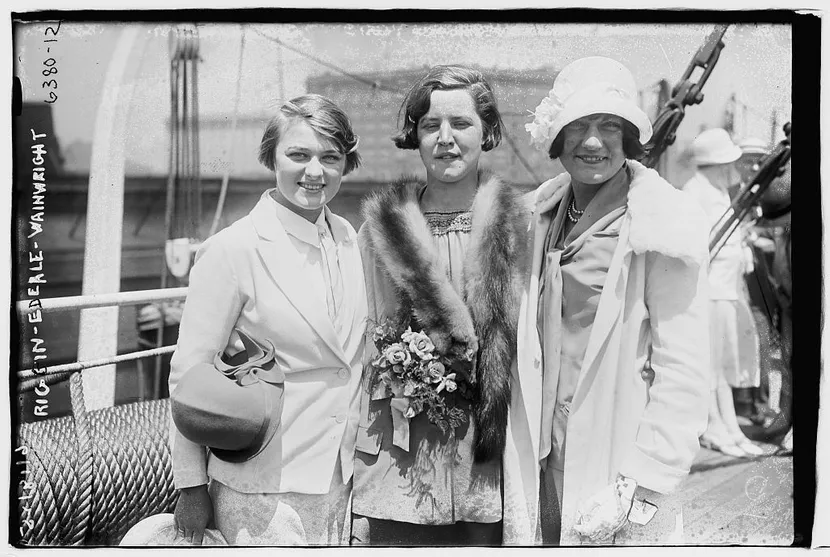 She was the high-point woman (swimming and diving) in the U.S. National AAU Championships, won three outdoor and one indoor national springboard titles, was part of two national 800-meter and 400-yard freestyle relay team winners for W.S.A., with the New York Club that celebrated its 100th anniversary in 2017, with Riggin, a 1917 Charter Member.
Her relay teammates were Hall of Famers, Gertrude Ederle, Helen Wainwright, Charlotte Boyle, Sybil Bauer, and another great diver/swimmer Helen Meany. Two other great relay teammates that are not Hall of Famers are Ethel McGary and Doris O'Mara.
The diving competitions at the Antwerp 1920 Olympics were held outdoors in a moat filled with cold, muddy water. The stress of competing was the least of Riggin's worries. As she explained, "I had another mental block. It was about sticking in the mud at the bottom….I kept thinking, the water is black and nobody could find me if I really got stuck down there. And if I were coming down with force, I might go up to my elbows and I'd be stuck permanently, and nobody would miss me and I'd die a horrible drowning death."By Aileen Riggin
She made her first underwater and the first slow-motion swimming and diving films for famed producer and writer Grantland Rice in 1922 and 1923.
If no woman started earlier as an amateur champion, certainly no woman pro stayed on the top longer. Aileen Riggin turned pro in 1926, played the Hippodrome for three weeks, and toured with Gertrude Ederle six months after her famous English Channel Swim.
She toured the world in 1930, including the Swedish World's Fair, worked steadily, including many Hollywood pictures. Riggin helped interview, organize and coach Billy Rose's first Aquacade in which she also starred, at the 1937 Cleveland Exposition.  Her articles on her adventures appeared in Colliers, Good Housekeeping and other national magazines.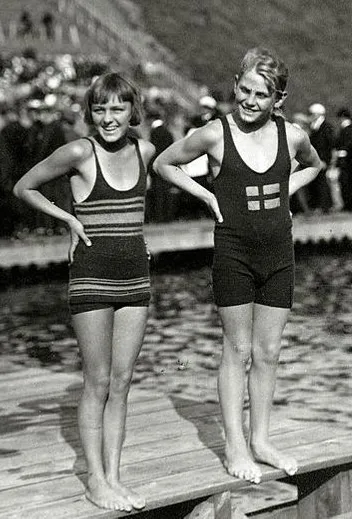 Aileen eventually retired, married twice and had a family. Her first husband was killed in WWII. With her second husband, Howard Soule, she moved to Honolulu where she lived for almost 50 years.
Later in life, Aileen was one of the most popular and sought-after Olympians and Celebrities in swimming in the U.S. and particularly in Hawaii, where she lived with her husband. 
She was Team USA's flag bearer at the Opening Ceremonies for the Los Angeles 1984 Games.
When the Olympics came back to the U.S. for the Atlanta 1996 Games, Riggin was given the honour of being invited to speak to Team USA prior to the start of the Games.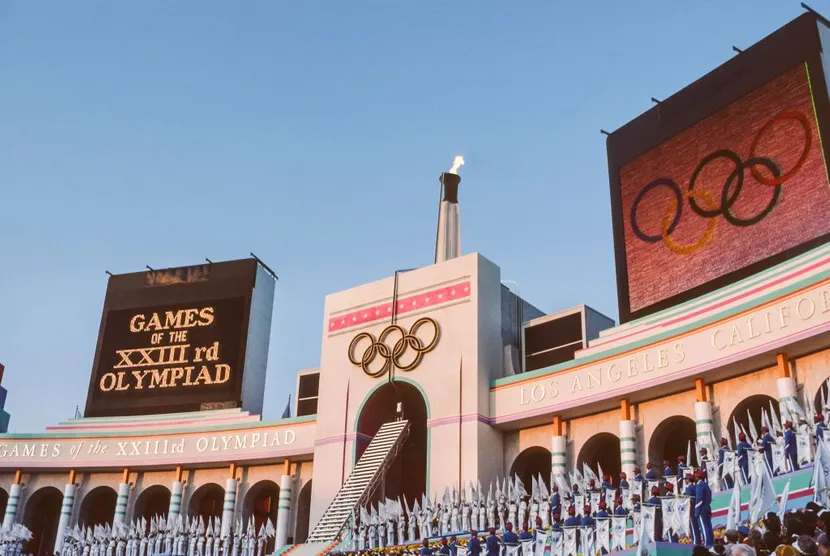 Aileen continued to swim for recreation, health and because she enjoyed it. She even swam and competed in Master Swimming. At the age of 85, she broke six world records in her age group, in the freestyle and backstroke events, and by the time she upped to the next age group she broke five more world records.
With the turn to the new century, Riggin was celebrated as the nation's oldest living Olympic female gold medalist and she was the only surviving Champion of the 1920 Games. She passed away peacefully in 2002 in Honolulu and will always be remembered as a pioneer in women's sports.