Legendary Diving Coach Hobie Billingsley Passes Away at 94; Left impact on World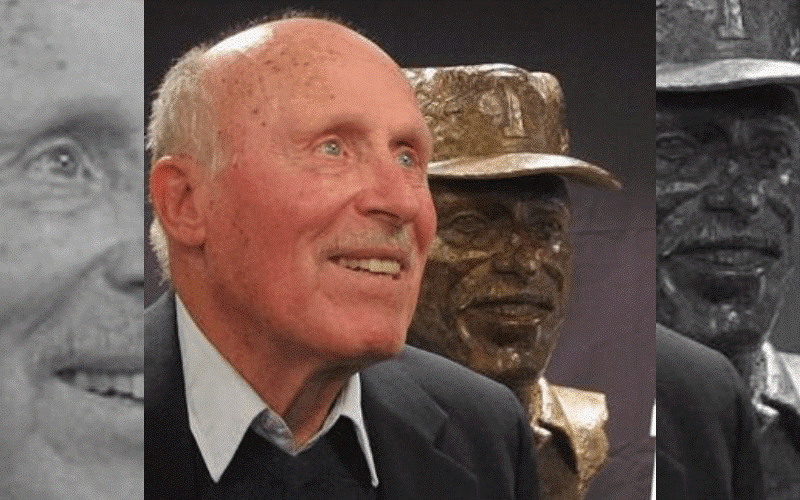 ---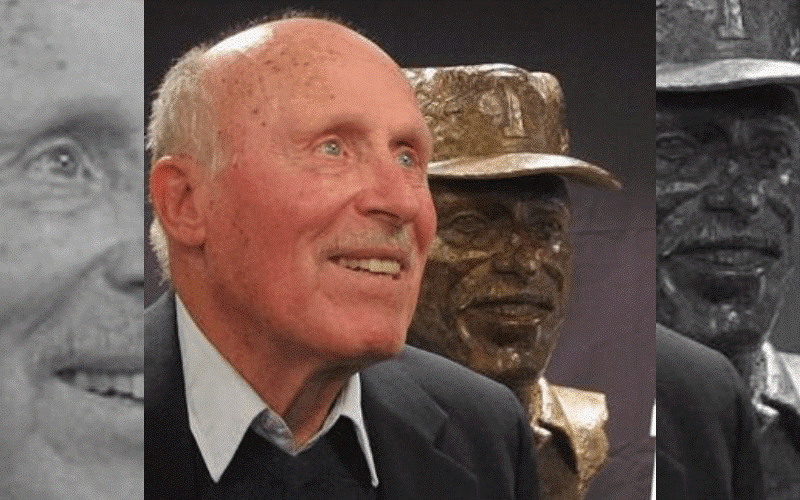 by MEG KELLER-MARVIN16 July 2022
Passages: Legendary Diving Coach Hobie Billingsley Dies at 94; Left Impact on the World
Hobie Billingsley, a 1983 International Swimming Hall of Fame Honor Diving Coach, and one of the most beloved diving coaches of a generation, passed away early this morning, July 16, 2022. He was 94. Hobie was the head diving coach at Indiana University for 30 years, spanning 1959 to 1989, alongside swimming coach, Dr. James "Doc" Counsilman." The two legends made aquatic history together, guiding a program to elite status. During Billingsley's tenure at IU, his divers won six NCAA and 23 Big Ten team championships. He coached individuals to an astounding 115 national titles, 22 Big Ten championships and six Olympic medals. His ISHOF Honorees (four) and Olympic gold and bronze medalists include Lesley Bush, Mark Lenzi, Kenny Sitzburger, Cynthia Potter, Win Young, and Jim Henry.
Billingsley began his career as an outstanding diver in his own right, competing under the great ISHOF Honor Coach, Mike Peppe, at Ohio State University. He was an All-American on both boards in 1945, yet following his freshman year at Ohio State, Billingsley joined the Army Air-Corps, where he served his country in Japan. Upon returning, he returned to Indiana and again won All-America Honors in 1948, 1949 and 1950.
In addition to being one of the top coaches in the country, Billingsley continued to enjoy diving and he and his good friend, Bruce Harlan, a fellow IU teammate (not to mention Olympic gold and silver medalist), and later on with Dick Kimball, toured for 15 summers establishing himself as one of the greatest comedy divers of all time. Years later, he regularly came to Fort Lauderdale and was always a favorite at the Hall of Fame water shows, along with Kimball, Ron O'Brien and Julie Krug for many years. He came to the Hall of Fame several times a year, whether it was bringing his team for winter training at the College Swim Forum along with Counsilman, or attending ISHOF's International Diving Meet every spring with his top-ranked divers.
In addition to training divers and coaches around the globe, Billingsley was a respected speaker on the history of the sport, as well as technique and ethics. He published two editions of his Diving Illustrated, a manual for coaches and divers, offering a detailed technical book of diving.
Simply put, Hobie Billingsley was one of the greatest, most beloved diving coaches in the world. He got the greatest joy from coaching diving, sharing his knowledge, and helping anyone who wanted to learn. He was most proud of the athletes who followed in his footsteps and became coaches themselves and continued to share the knowledge of the sport. And there were too many to count.
Hobie Billingsley was the recipient of every award diving had to offer. While at IU, he was voted the U.S. Diving Coach of the Year seven consecutive times between 1964-1970. He was the 1964 recipient of the Fred Cady Award, and the 1973 recipient of the Mike Malone Award. He was also the first NCAA Coach of the Year, first presented in 1982. He is a member of the Indiana University Athletics Hall of Fame (1994) and in that same year, he was presented the Sammy Lee Award, the most prestigious award in the world for the sport of diving. And maybe the greatest honor, the Indiana University swimming and diving facility in Bloomington, is named the Counsilman-Billingsley Aquatics Center.
"We had a lot of great times together, coaching, doing water shows, traveling around the world. I will never forget his great smile and how happy he was and made others happy too. He was the one responsible for introducing coaching based on science. Hobie will be sorely missed by so many people. Thanks Hobie for all the things you gave us," said Ron O'Brien, his longtime friend, rival coach and eight-time U.S. Olympic team Coach.
"Hobie taught us far more than how to be champion divers. His greater legacy will be how he showed us to love each other and walk with each other in this community of divers around the world," said Steve McFarland, Past President of USA Diving and FINA Technical High Diving Committee Member and Chairman, Duraflex International Corporation.
"Hobie dedicated much of his life to assisting others in learning the skills for personal success. His greatest gift was imparting his wisdom in a way that turned our self-doubt into self-belief. I am grateful for his genius. He was a remarkable human," said Cynthia Potter, an ISHOF honoree, four-time Olympian and one of Billingsley's most successful female divers.