Laurie Marchwinski Becomes Chief Operations Officer For International Swimming Hall of Fame
---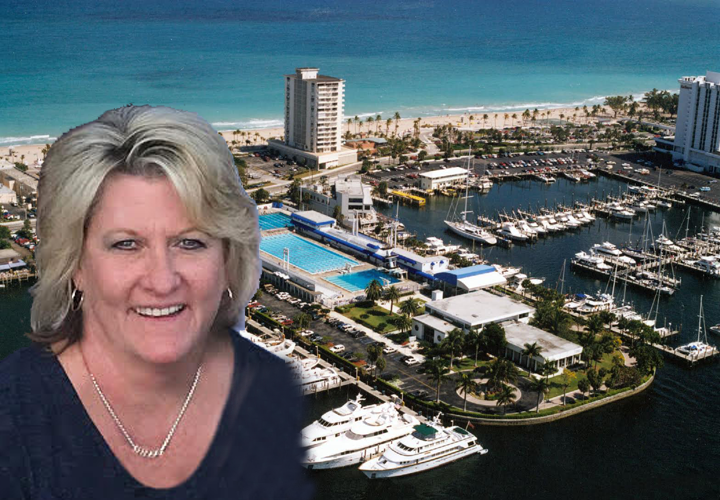 Laurie Marchwinski New Chief Operations Officer for International Swimming Hall of Fame
Laurie Marchwinski has been promoted to Chief Operations Officer (COO) for the International Swimming Hall of Fame (ISHOF) in Fort Lauderdale, Florida. Marchwinski has been a long-time employee for ISHOF with over 37 years of experience. She started out as a graphic artist in 1981 and has successfully evolved to being responsible for the coordination of various ISHOF departments including special events, marketing, visual communications, building operations, maintenance, retail and product fulfillment. Marchwinski's background in graphic design has been one of her greatest contribution to ISHOF. Her everyday use of those skills and eye for detail is readily seen throughout the ISHOF museum.
"Laurie is comfortable working with people of all levels and has an excellent approach to solving problems and developing business processes. She has proven people management skills, with the ability to motivate staff on an individual and team level. Laurie has repeatedly shown an exceptional ability to organize and manage multiple projects at one time. I have been impressed from day one with her business acumen, dedication, work ethic, and passion for the Hall of Fame," said Brent Rutemiller – CEO for ISHOF.
Marchwinski will be overseeing the day-to-day operations of ISHOF as its COO and will be working directly with Rutemiller who is in the process of merging operations with Swimming World Magazine.
The ISHOF team is currently focused on the May 18-20th, 54th International Swimming Hall of Fame Induction Ceremony where over 350 people have already committed to attend.