Labor Day Weekend 2020 Construction Update from Laura Voet !!!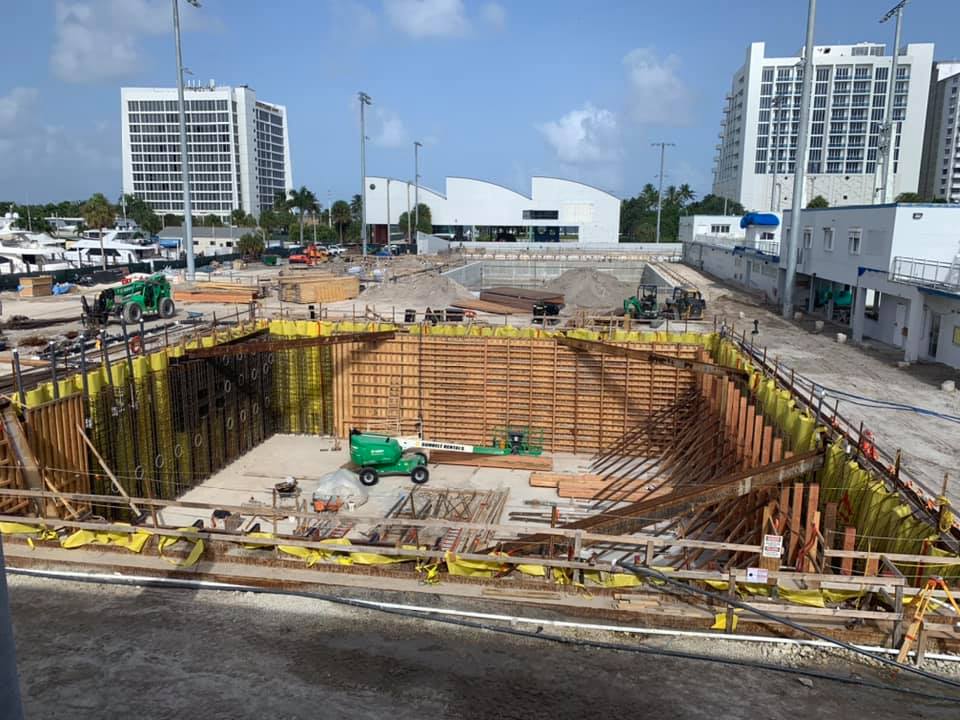 ---
The Dive Well has seen a lot of work over the Summer.
We have the best team in the business working hard for our community and swimming family!
HENSEL PHELPS
The jobsite will be closed for Labor Day, however the HP team has been working hard all summer building new pools for our City.
Next week, the concrete will be poured for the dive well walls, its an 8-10 hour job and includes an estimated 500 cubic yards of concrete.
A new exfiltration trench is being excavated on the north side of the property down the parking lot, electrical and plumbing work is going in for the pool filtration systems.
Work continues on the north side building foundations and utilities.
Design work continues on the 27M dive tower and south bath house building. Demolition for the south building is estimated to start the beginning of next year, 2021.
Ariel view of the new dive well
Working Hard
After the floor foundations were poured, the work on the walls was next.
Most of the sheet piles have been removed now around the 50-meter pool and plumbing work continues for the filtration system.
Surge tank for main competition pool
The yellow and blue plastic is to protect the sheet piles. The sheet piles will be removed after the concrete has set.
The Boss