Kirsty COVENTRY (ZMB) to be inducted as one of five Honor Swimmers as part of ISHOF Class of 2023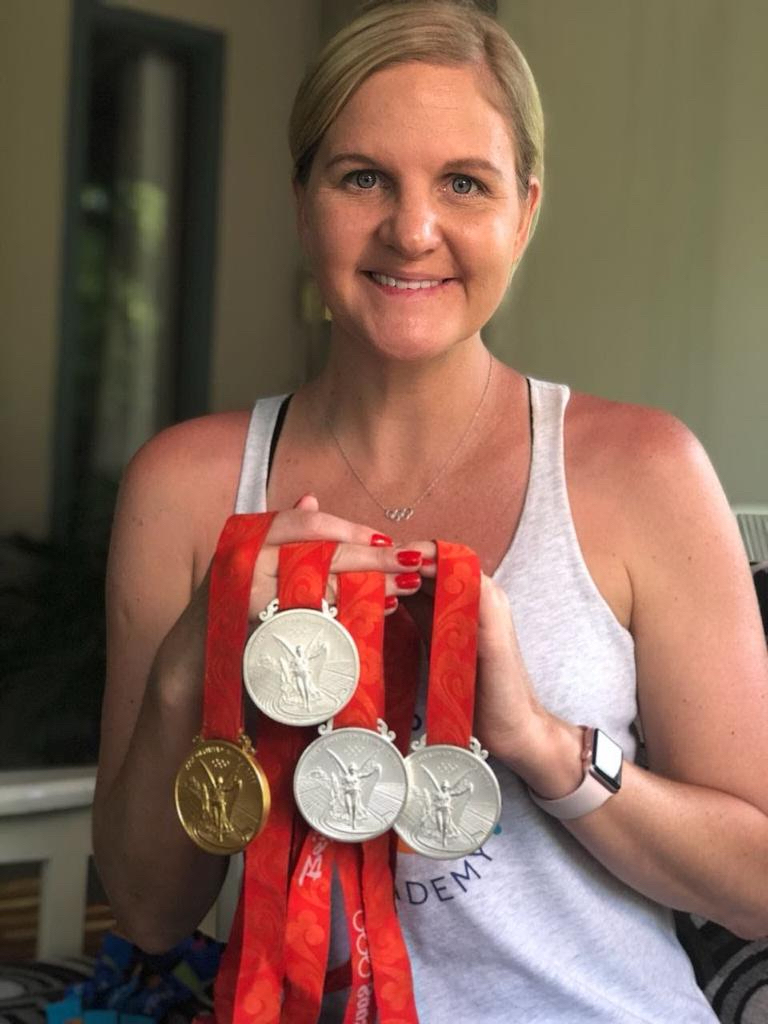 ---
by: John Lohn
Kirsty Coventry first competed at the 2000 Olympic Games as a teenager, and although she failed to advance to any finals, the experience was valuable and allowed the girl from Zimbabwe to get an up-close view of elite racing. Continuing to hone her skills, she made a major decision, to attend Auburn University, an NCAA powerhouse.
Behind her work at Auburn, Coventry elevated her status on the international stage and made her second Olympics, in 2004 in Athens, a successful appearance. Coventry collected a full set of medals in that Olympiad, claiming gold in the 200-meter backstroke, silver in the 100 backstroke and bronze in the 200 I.M.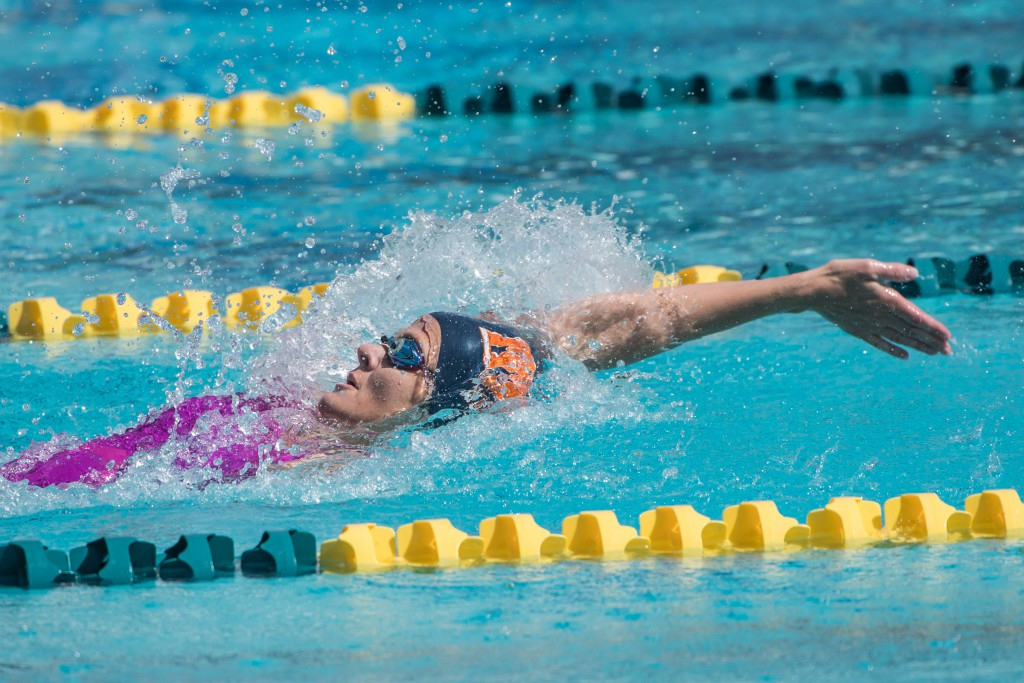 She was even more impressive at the next year's World Championships in Montreal, where she became one of the few athletes in history to win four individual medals at a single Worlds. In addition to winning titles in the 100 and 200-meter backstroke, Coventry was the silver medalist in the 200 and 400 I.M. Her win in the 100 backstroke arrived over world-record holder Natalie Coughlin, one of the few defeats the American endured between back-to-back Olympic crowns in 2004 and 2008.
Coventry added two medals at the 2007 World Championships and in early 2008, she set her first world record, breaking a 16-year-old standard in the 200-meter backstroke.
At the 2008 Olympic Games, Coventry won four medals. In her first three events in Beijing, Kirsty earned silver medals in the 400 IM, 100 backstroke and 200 IM She broke through in her fourth event, winning gold in the 200 backstroke in world-record time.
A year later, Coventry won a silver medal at the World Championships in the 400 IM and secured another world title in the 200 backstroke, where she lowered her world record. Coventry also competed at the 2012 and 2016 Olympic Games, bringing her total number of Olympic appearances to five.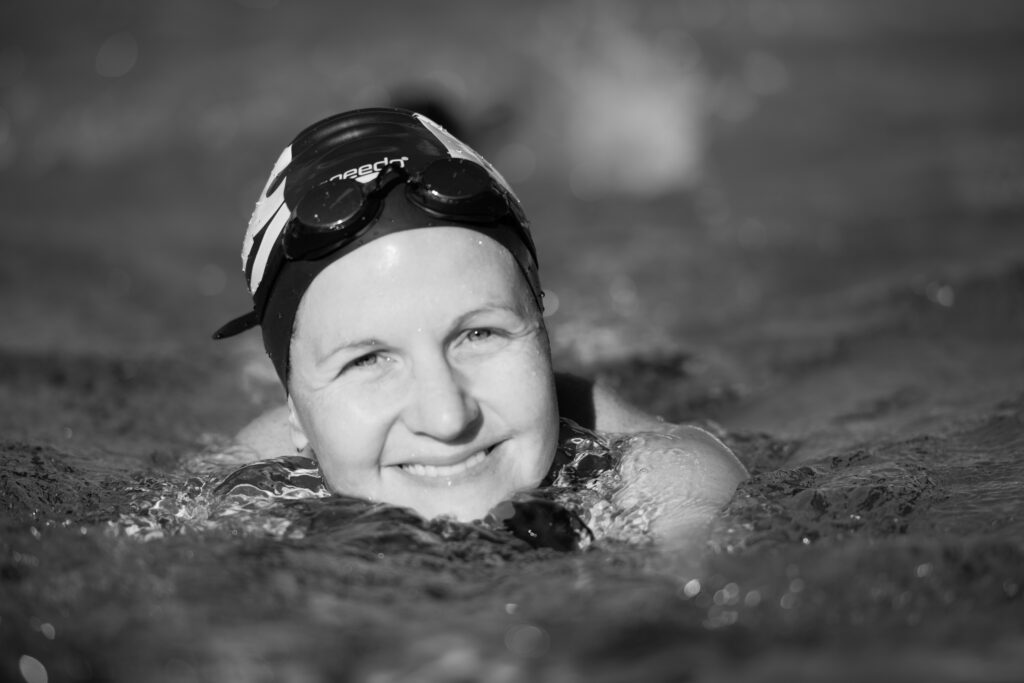 Overall, she won seven Olympic medals and eight medals at the World Championships, all from
individual events and was a five-time world-record setter.
Beyond her success in the pool, Coventry has been a member of the International Committee for more than a decade, helping to ensure positive experiences for athletes. She has also served in roles with World Aquatics and the World Anti-Doping Agency.
Kirsty Coventry will be remembered for her multi-event talent and enduring legacy as a major factor in international competition.  
Come join Coventry and this year's spectacular class of 2023 in Ft. Lauderdale.  If you cannot join us, consider making a donation. To make a donation, click here: https://www.ishof.org/donate/
Purchase your tickets here to the ISHOF Honoree Induction Ceremony (Saturday, September 30, 2023) via Ticketmaster:
https://www.parkerplayhouse.com/events/detail/international-swimming-hall-of-fame-induction-ceremony-2023
Class of 2023 Honorees
Bob Bowman (USA) / Honor Coach
Chris Carver (USA) / Honor Coach
Cesar Cielo (BRA) / Honor Swimmer
Kirsty Coventry (ZIM) / Honor Swimmer
Missy Franklin (USA / Honor Swimmer
Natalia Ischenko (RUS) / Honor Synchronized Swimmer
Kosuke Kitajima (JPN) / Honor Swimmer
Heather Petri (USA) / Honor Water Polo Player
Michael Phelps (USA) / Honor Swimmer
Wu Minxia (CHN / Honor Diver
Sam Ramsamy (RSA) / Honor Contributor
Stephane Lecat (FRA) / Honor Open Water Swimmer
Trischa Zorn (USA) / Honor Paralympic Swimmer
Friday, September 29, 2023
2023 ISHOF Aquatic Awards – Presented by AquaCal
(Formerly the Paragon Awards)
2023 ISHOF Specialty Awards
Purchase Friday Night Tickets Here
Friday, September 29th Schedule:
5:00 – Cocktails and hors d'oeuvres
Oceanview Veranda
Fort Lauderdale Marriott Harbor Beach, 3030 Holiday Drive, Ft. Lauderdale, FL 954.525.4000

6:00 – Awards Ceremony
Caribbean Ballroom
Fort Lauderdale Marriott Harbor Beach

8:30 – Dinner on own
ISHOF Aquatic Awards Presented by AquaCal
Swimming: Mike Unger (USA)
Diving: Ellie Smart (USA)
Water Polo: Mark Koganov (AZB)
Synchro: Maria Jose Brunel (ESP)
Aquatic Safety: Cullen Jones (USA)
Recreational Swimming: Sofia Forte (USA)
ISHOF Specialty Awards

John K. Williams Jr. Award: Gail M. Dummer (USA)
Judge Martin Award: Norm Taplin (USA)
ISHOF Service Award: Laura Voet (USA)
Buck Dawson Author's Award: Elaine K. Howley (USA)
Buck Dawson Author's Award: Tom Gompf (USA)
Al Schoenfield Media Award: John Lohn
Virginia Hunt Newman Award: Amanda Gawthrope
Sammy Lee Award: TBA
Duraflex Award: TBA
**All ticket sales are final unless event is canceled**
HOTEL INFORMATION
Host Hotel: Fort Lauderdale Marriott Harbor Beach Resort & Spa
The Fort Lauderdale Marriott Harbor Beach Resort & Spa, (3030, Harbor Drive, Fort Lauderdale, 33316, 954. 525.4000) site of the Friday night awards ceremony is our host hotel. The hotel has given us a special rate of $229 per room night. Please make your reservations through the link below prior to August 29.
(Be sure to say you do not want the resort fee or you will be charged $259)
To make reservations click here: https://book.passkey.com/e/50527236
Upscale retreat with private beach access, two pools, four restaurants, full-service spa and oceanside bar. Location of the Friday evening awards ceremony.
¼ mile south of the International Swimming Hall of Fame.
($30 Resort fee – Guests can opt out if not interested in resort amenities)
Additional Hotel Option:
Courtyard Marriott Fort Lauderdale Beach, 440 Seabreeze Blvd., Ft. Lauderdale, FL 33316
(954) 524-8733.
Click Here: Book your group rate for Honoree Ceremony
Special ISHOF Guest Rate of $169 – $189 per night
Honoree Ceremony September 29-30, 2023: Last Day to Book: Friday, August 31, 2023