Katie Ledecky Reflects on Superb 2023 Campaign; Looks Ahead to Olympic Year (Video Interview)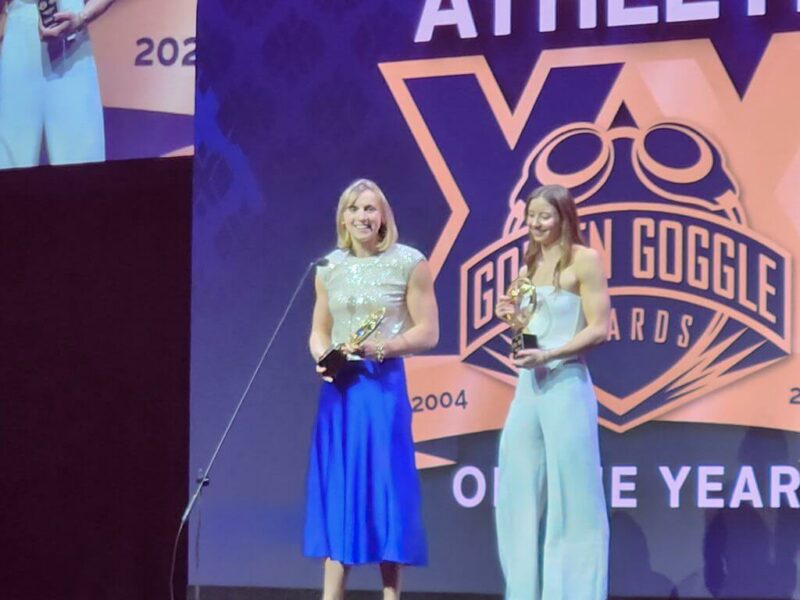 ---
by JOHN LOHN – EDITOR-IN-CHIEF
20 November 2023, 06:56am
Katie Ledecky Reflects on Superb 2023 Campaign; Looks Ahead to Olympic Year (Video Interview)
On Sunday night in Los Angeles, distance legend Katie Ledecky shared Female Swimmer of the Year accolades with Kate Douglass during the 20th edition of USA Swimming's Golden Goggle Awards. It was the latest award in a spectacular career for Ledecky, who at last summer's World Championships captured titles in the 800 freestyle and 1500 freestyle. The gold medal in the 800 free was Ledecky's sixth straight.
Now, the focus for Ledecky shifts to the Olympic campaign. The 2024 Games are scheduled for Paris, where Ledecky will chase a fourth consecutive gold in the 800 freestyle. She won her first gold in that event as a 15-year-old in 2012, and followed with victories in 2016 and 2021. To date, only Michael Phelps (200 individual medley; 2004-2016) has won the same event at four straight Olympics. Ledecky is also the reigning Olympic champ in the 1500 freestyle, having captured the inaugural women's title in the event at the Tokyo Games.
Prior to the start of the Golden Goggle Awards, Ledecky took time to speak with Swimming World about her 2023 season, the dynamic training group with whom she works at the University of Florida and the approaching Olympic year.