July 26 Marks One Year to Opening Ceremony of Olympic Games in Paris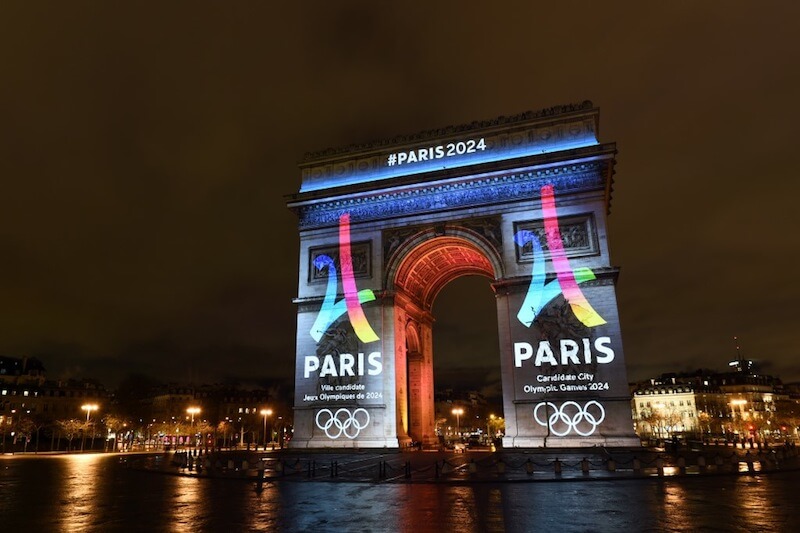 ---
by JOHN LOHN – EDITOR-IN-CHIEF
July 26 Marks One Year to Opening Ceremony of Olympic Games in Paris
The countdown to the 2024 Olympic Games in Paris is officially on, as July 26 marks one year to the Opening Ceremony in the French capital. When the Games open, it will only have been three years since the 2020 Olympics in Tokyo, which were held in 2021 due to the Covid-19 pandemic.
With the World Championships unfolding this week in Fukuoka, many of the leading names in the sport are getting in their final global championships before preparation begins full throttle for next summer. Some, however, will opt to race in February at the World Champs in Doha. Meanwhile, one of the expected faces of the Paris Games is providing a glimpse of why he'll be one of the most-watched athletes of the 16-day gathering.
Frenchman Leon Marchand is going to be in the spotlight on the road to Paris, and the 21-year-old is showing why. Earlier this week, he produced one of the finest performances in history, going 4:02.50 for gold in the 400-meter individual medley. That effort sliced more than a second off the nearly 15-year-old record of Michael Phelps, who went 4:03.84 for the title at the 2008 Olympics in Beijing.
For the first time, the 33-event swimming competition will take place over nine days in Paris, an increase of one day in the program. Action is slated to start one day after the Opening Ceremony, running from July 27-August 4 at La Defense Arena.
In addition to Marchand as a headliner, Katie Ledecky – provided she qualifies – will chase a fourth consecutive gold medal in the 800 freestyle. Ledecky first won that event as a 15-year-old at the 2012 Games in London, and followed with titles in Rio de Janeiro and Tokyo.