Joy Cushman, International Swimming Hall of Fame honoree, died on Wednesday. She was 98.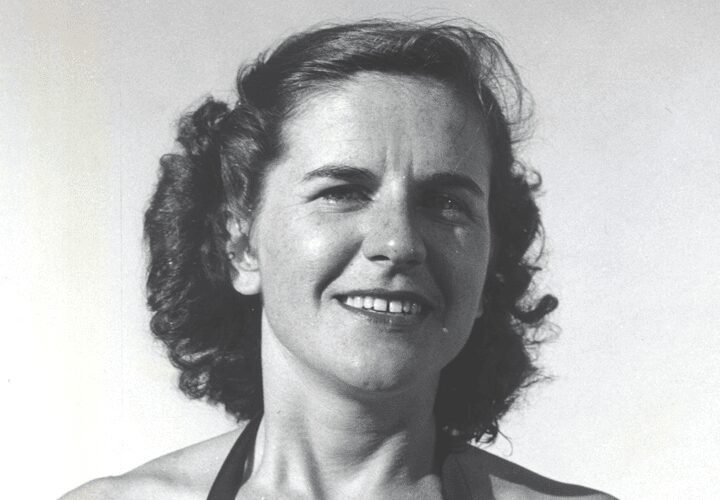 ---
22 September 2021, 04:05pm
Joy Cushman, International Swimming Hall of Fame honoree, died on Wednesday. She was 98.
She was a member of United States Synchronized Swimming, and represented the group on the United States Olympic Committee's Executive Board from 1956-75. She was the USSS Chairperson from 1958-63 and was the FINA Synchro honorary secretary from 1960-72.
She was honored by ISHOF in 2018 as a pioneer and contributor.
From the ISHOF files:
Joy Cushman was born in 1924 into an aquatic family that had a summer beach house in Galveston, Texas. It was there she developed an early love for swimming, fishing, surfing, and waterskiing. Back in Houston during the school year, she joined a swimming team. Like most female swimmers in those days, she performed water ballet routines for her club's annual water shows, starting in 1939. It was the great heyday of water shows and the Aquacades that helped popularize swimming and make Hall of Famers Johnny Weissmuller, Eleanor Holm, Buster Crabbe and Esther Williams superstars.
It was also an era when water ballet was morphing from the world of entertainment into the physically demanding sport of synchronized swimming – and Joy fell in love with it.
In 1946, when the AAU officially recognized synchronized swimming as a sport, Joy Cushman won the Texas championship in solo, duet and team competitions. Then when the Shamrock Hotel opened in 1949, with its incredible swimming pool, Joy performed for the Opening Gala before a slew of Hollywood celebrities and tens of thousands of guests. Shortly after that, she started coaching the Shamrock Hotel Corkettes Synchronized Swimming Team.
Under Joy's guidance, the Corkettes established themselves as one of America's top synchro teams for many decades. They also performed, along with divers, clown divers, and dancers at every convention, banquet and cocktail party held at the hotel poolside. The funds earned from these shows enabled her and the team to organize workshops, clinics and competitions to promote synchronized swimming.
Joy Cushman's great strengths were as an administrator, official and promoter of synchro as an international sport in its formative years. She conducted many synchro workshops and hosted international swimmers and teams from Mexico and South America for clinics and competitions in Houston which helped put synchro in the 1955 Pan American Games as an official sport. For the 1959 and 1963 Pan Am Games, Joy served as coach and manager of the USA Synchronized Swimming Team. Her Pan Am experiences led to a charter position and member of the ASUA Synchronized Swimming Technical Committee for many years. She also served on the FINA Technical Synchronized Swimming Committee for 12 years, eight as Vice Chairman, and four as Honorary Secretary, beginning in 1960.
Joy also gave clinics in Australia, Spain, New Zealand, Austria, Canada, and in 1966, she developed the first Japanese-American dual meet.
She was the Chair of AAU Synchronized Swimming from 1958-1963 and served on the United States Olympic Committee Board of Directors from 1956-1975. She was head chaperone for the American delegations that competed in the 1971 Pan Am Games and 1972 Summer and Winter Olympic Games.
During her career, Joy Cushman served as Chief Official for synchronized swimming at six Olympic Games, nine Pan American Games and four FINA World Championships. Among the many awards she has received over the years are the FINA Silver Pin and the Lillian MacKellar Distinguished Service Award from United States Synchronized Swimming.