Jimmy Tierney Joins ISHOF's One in a Thousand Campaign, "I've Aways Been Enthralled With Swimming History"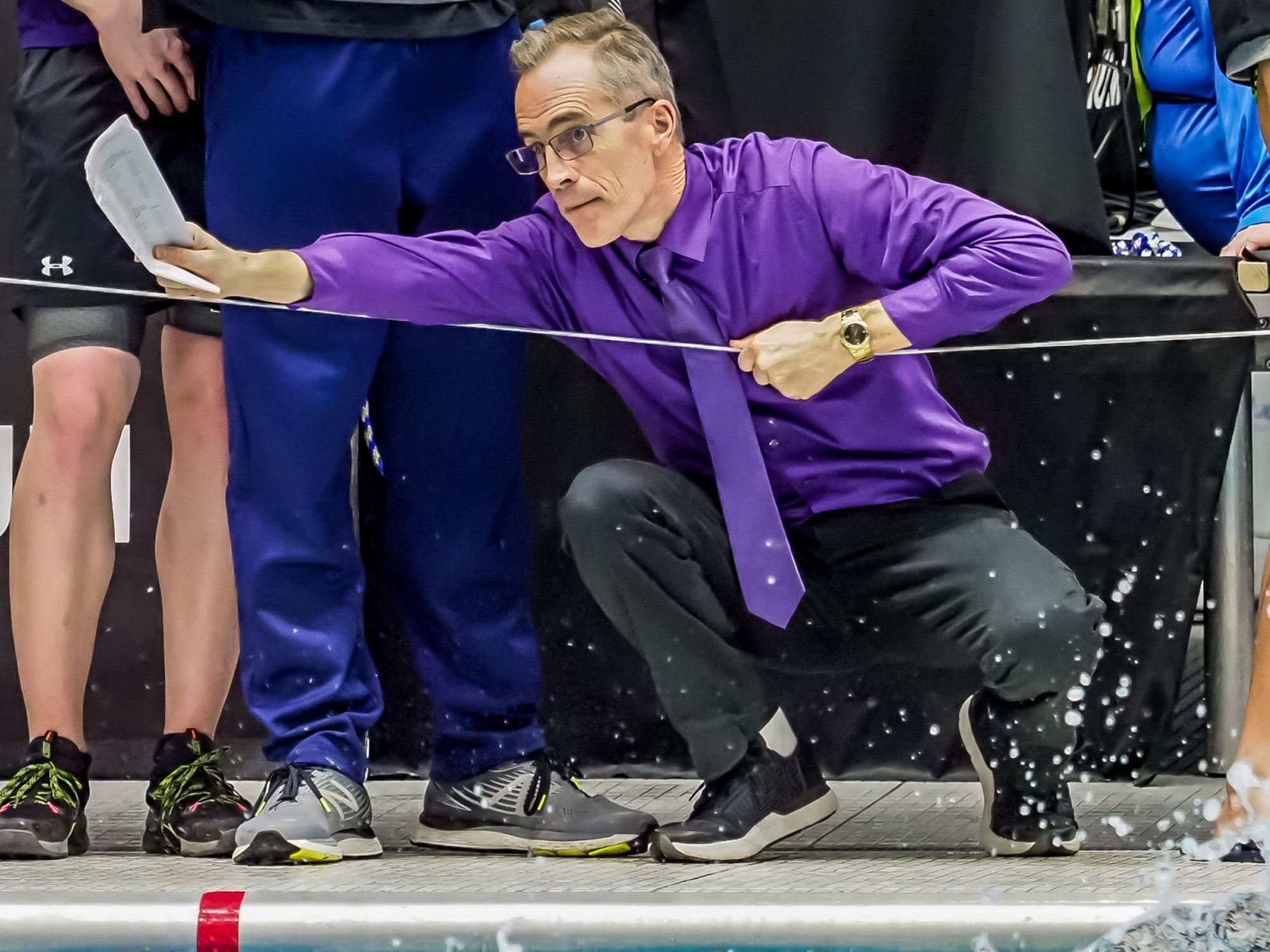 ---
01 June 2021, 06:42pm
McKendree head coach Jimmy Tierney has joined the One in a Thousand campaign, which is designed to help the Hall of Fame prosper during the COVID-19 pandemic.
"I've always been enthralled with swimming history since I was a young swimmer," Jimmy Tierney said. "The Hall of Fame is the caretaker of the history of our sport and the center of all of that. Monuments, articles, equipment and apparel were all things that attracted me to go down there and visit and soak up all that history. I have always loved that kind of stuff and it's the same in any sport for me. I love reading about the history of the great people that have left their mark on the various sports.
"I remember my early days of going to the Hall of Fame in the early 80s – I was an age group coach at Lakeside Swim Club in Louisville and I started at some juniors and zones meets there and I loved the environment. I loved the closeness to the ocean and the sunshine that made that a very special place to have big meets. When I was there, we would go through the Hall of Fame and look at different things and try to find something new that maybe I didn't know before.
"I even had one of my favorite races of all-time from the pool down there which was the 400 IM between Michael Phelps and Erik Vendt at the 2002 Nationals. I bring that up to other coaches and other people have a similar feeling about that race. That has always been a special place from the swimming side, too.
"In my eyes, on the national scene it was the first time (Phelps) had unleashed that underwater kick on that last wall. I just remember the reaction of the crowd was stunned and it brought a huge roar from the crowd. Erik is such a tough competitor and racer and I just thought that was such a great battle. To have it down there in that iconic venue and have it be outdoors – it was great theater for our sport."
"I have always been a fan of the Hall of Fame and I saw this as an opportunity that I could help in some small way and contribute to keeping that institution thriving and more successful in years to come."
Jimmy Tierney had planned on attending the Hall of Fame induction of his long-time friend David Marsh in April 2020, but with the ceremony being postponed to October 2021, he will be unable to attend, but is still proud of his friend for getting the honor.
"I was thrilled," Tierney said. "It was only a matter of time before he was going to get inducted into the illustrious group of coaches that are in the Hall right now. We have been friends for decades and I just was wanting to be there and share it with him and his family and we had several coaching friends that were going to go down and make a weekend out of it and be a part of the festivities. I'm excited for him and proud to be a friend and a colleague.
"Hopefully if others down the road can get inducted then I'll be able to make it down but it's a terrific honor for him and he has been one of our leaders in success nationally and internationally for quite a bit of time now. It's definitely time for him to be honored for everything he has done for the sport."
Jimmy Tierney has been the head coach of Division II McKendree in Lebanon, Illinois, since building the program from the ground up in the fall of 2016. In 2020, his men's team was leading the NCAA championships after day 1 before the meet was cancelled and was never concluded. His swimmers won the Division II NCAA title in the 200 medley relay in 2020 as well as Fabio Dalu in the 1000, who broke the NCAA Division II record in the 1000 and 1650 in 2021.
Join the One in a Thousand Club by helping ISHOF on a monthly or one-time basis.
For larger corporate sponsorships and estate-planning donations, please contact us at customerservice@ishof.org.
The International Swimming Hall of Fame wants to know if you are one in a thousand? We think you are! Show how special you are and become a member of the International Swimming Hall of Fame's "One In A Thousand" Club. Help keep the International Swimming Hall of Fame moving forward toward a new vision and museum by joining now!
During these unprecedented times, the ISHOF Board is calling on every member in the aquatic community to make a small monthly commitment of support to show how special you are and how special the International Swimming Hall of Fame is to everyone.
"Our goal is simple. If we get 1,000 people to simply commit $10, $25 or $50 per month, we will generate enough revenue to go beyond this Covid-19 Pandemic Crisis." – Bill Kent – Chairman of the ISHOF Board

"Those that believe in our vision, mission, and goals can join us in taking ISHOF into the future and be a part of aquatic history." – Brent Rutemiller – CEO and President of ISHOF
Since 1965, ISHOF has been the global focal point for recording and sharing the history of aquatics, promoting swimming as an essential life-skill, and developing educational programs and events related to water sports. ISHOF's vision for the future is to build a new museum and expand its reach by offering its museum artifacts digitally through a redesigned website.
The ISHOF Board of Directors is calling on all members of the aquatics community to make a small monthly commitment to show their dedication to aquatics and how special the International Swimming Hall of Fame is to everyone.